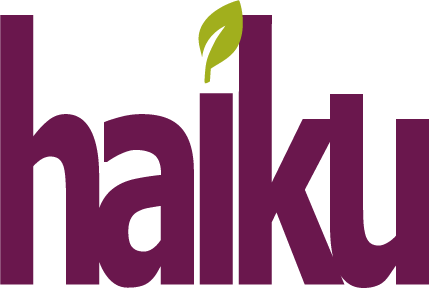 Haiku Bags has become one of my absolute favorite brands for making well designed, high quality, outdoorsy stylish bags.  Their line is perfect for an active lifestyle, equipping you on your day's adventures whether they take you to the office, traveling, or exploring the outdoors.  I love the plentiful storage and organization pockets, multiple carrying strap options, and thoughtful design features.
Their use of CyclePET® fabric, made from 100% recycled clear beverage bottles, makes them an eco-friendly choice.  Each season brings new embroidered design accents and colors, each with the unique Haiku flair.
I've been using the Haiku Passage Duffle for a few weeks now, and it's one of absolute favorites.  This is a fantastic multi-purpose bag that is beautiful, durable, and works equally well for travel or the gym.
Haiku Passage Duffle Features At-A-Glance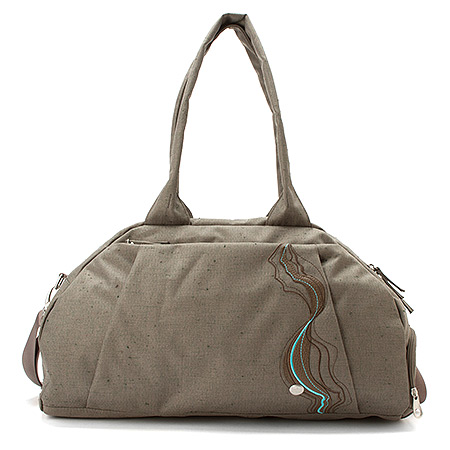 The Haiku Passage Duffle currently comes in either black or cactus.   Here are some of it's core features:
CyclePET® fabric is a nice quality thickness, holds its shape well, easily brushes clean, relatively lightweight.
Main compartment zips fully closed
2 Exterior zipper pockets
Slip strap to secure onto your roller bag handle
External sleeve to slide in a yoga mat
Ventilated end compartment, stores anything you wish to keep separated from main compartment (like a pair of shoes)
Interior organization:  2 elastic slip pockets, small zippered pocket for small items you don't want to lose…. or have to dig for.
2 Carrying options:  dual over-the-shoulder straps, or a longer carrying strap with shoulder pad.  (Both work well, but it's such a great size to tuck under your arm that I use over-the-shoulder straps most often.)
As a Carry-on Travel Bag
The Passage Duffle is an ideal size to either supplement your roller bag contents while traveling (as your personal item), or serve as an overnight bag.  I've used it for up to a two night stay, but if it's your only luggage and contains toiletries that's probably the max capacity.
But don't let it's compact nature fool you.  The curved top opening, crescent shaped body, and lovely light blue lining makes things much easier to find than your typical duffle bag.  It's actually one of my favorite features… the fact that there seems to be a place for everything, and it never takes me long to find exactly what I'm looking for.
The Passage Duffel features a water resistant lining and coating.  When I noticed some muddy contents had grubbed up the pretty light blue interior fabric, I was able to wipe it clean effortlessly.
Slip the pass-through strap over your rolling suitcase, or tuck it under your arm as you hustle through the terminal.  Either way,  you'll be turning heads in the airport with this stylish option holding all your essentials.
Ultimate Workout Bag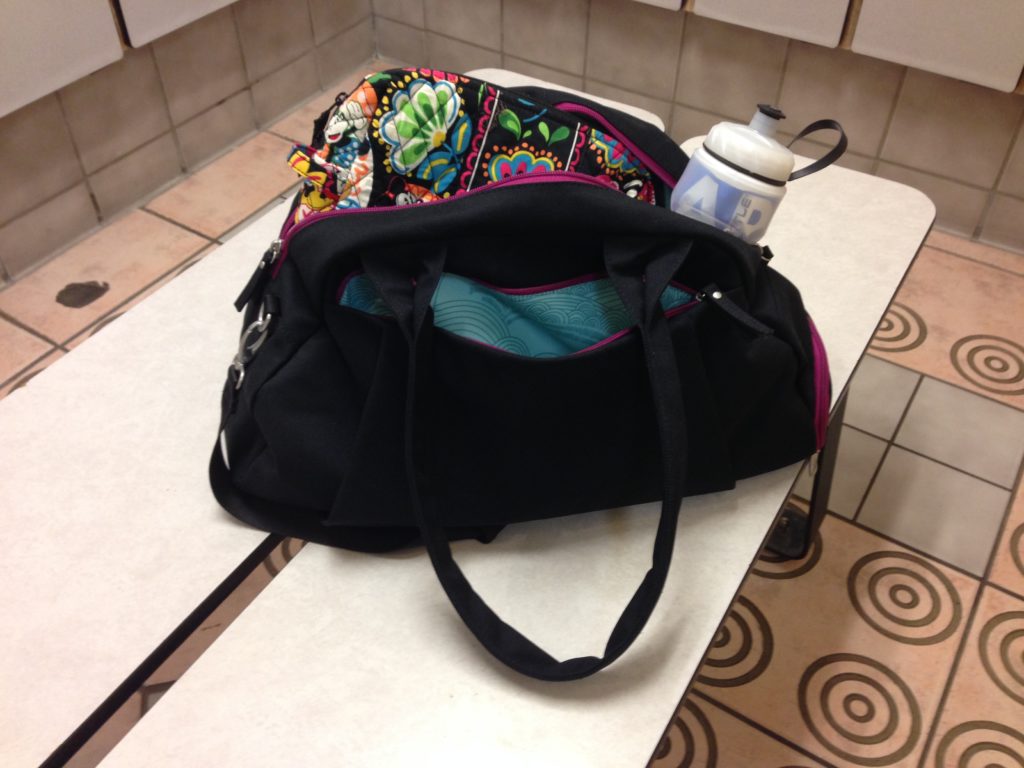 Although I own several workout bags, the Haiku Passage Duffle has quickly become my favorite one.  It fits perfectly in a gym locker.  The organization pockets help keep my jewelry, wallet, car keys, portable lock, energy bars, and head bands all easily accessible.
Because relaxing in the steam room is a huge incentive to get myself to the gym, I also include a towel, flip flops, and swim suit in my bag contents.  The Passage Duffle can hold this plus a change of shirt, socks, and underwear for post workout.
The high quality construction and water resistant material make this bag as durable and long lasting as it is cute.
With many great styles, shapes, and sizes to choose from – I'm sure you can find the perfect Haiku Bag for you!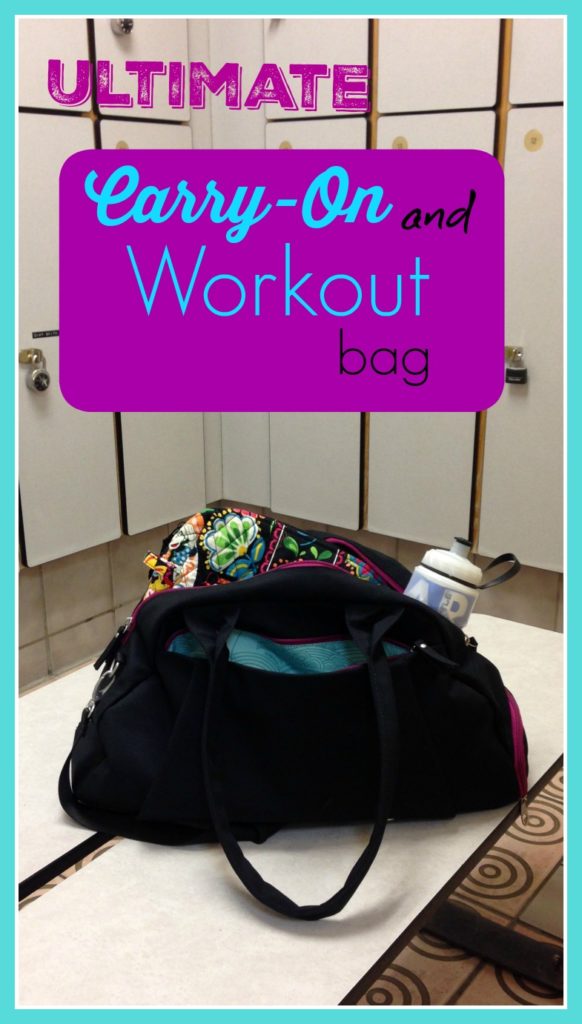 *o*     *o*     *o*
I received the Haiku Bag described here at no cost.  All opinions are my own.