First, I'll start by saying it's 15 more sleeps.  And I'm very, very excited for my first runDisney race ever, the Princess Half Marathon!  The Disney resort plans are all in place: ADRs (Advance Dinner Reservations) and FP+ (FastPass attraction reservations).  I've worked really hard to get here.  Six months of following Jeff Galloway's training plan.  Pretty much religiously.
The Magic Bands have arrived, and we even scored some adorable new custom luggage tags (American Tourister throws them in with your Disney package mailing).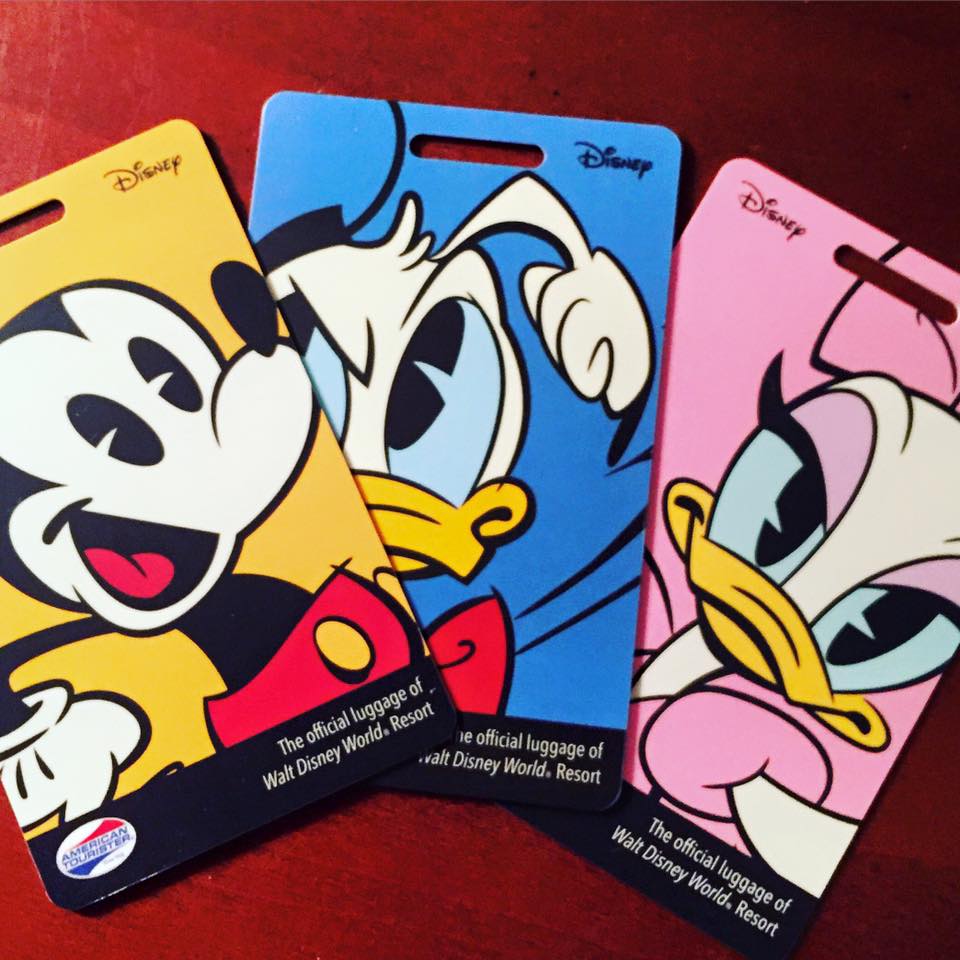 I'm grateful to be able to take my two weekly 30 minute runs indoors at a rec center during my lunch break.  I'm *not* super grateful that it's at a University where 19-20 year old athletes are training, and they frequently lap (and I can only assume pity) me.  But that's another story.
The long runs on the weekends have been outdoors.  In Colorado.  In winter.  And they hurt.
I know I'm not alone in these struggles.  But it's my blog, so I'm going to whine.  In the words of Baymax, "I am not fast."  On bad days, I'd even throw in the further clarification, "I am not a runner."
Oh, I've had my inspired moments.  I do love that it makes me feel strong, determined, and like I can accomplish any goal I set my mind to.   And I appreciate being able to run along the gorgeous Colorado River Trail.
But I'm over it.
I'm just gonna say it:  I am so sick of running.
I had this little dream in my head, that this 6 months of training for a half marathon would turn me into a die hard runner.  Yeah, that dream has died.
Maybe I'm just burnt out.  Maybe it's that 13 mile training run (likely in snow) that's all queued up for me this weekend, darkly looming over my head like a tornado.  It's my last long run before the race, so I should be celebrating.  But it's hard to celebrate something that I've likened to childbirth.  Yep.  It's pretty much that hard and painful to me.   Officially the two hardest and most painful things my body has undergone, in my lifetime:  1) giving birth to my children, and 2) running 11 miles outside in winter.
Ironically, here's my biggest fear:  I'll love my runDisney Princess Half Marathon experience so much… that I'll turn right around and sentence myself to another 6 months of this torture, by signing up for another runDisney Half Marathon.  I have begged my husband not to let me do this to myself, ever again.  (He just laughed at me.  No fool, he sees it coming as clearly as I do.)
Friends have assured me that's exactly what will happen.  I'll have so stinkin' much fun, be so blown away by the experience, that it will get under my skin and I'll hurry back for more.
We shall see.  I'll let you know it goes!
I'm grateful to have this experience, to have gotten this far, and to be crossing this off my Disney Bucket List.  And I have no doubts my mom, daughter and I will have an amazing weekend.  🙂

UPDATE:  Here's how the race went!!  –> My runDisney Princess Half Weekend:  The Good, The Bad, and the Ugly
*o*     *o*     *o*