Mission accomplished, and it's a such an amazing feeling!  Participating in a runDisney Half Marathon has long been a goal of mine.  Between enjoying fitness, and being a Disney addict… this was solidly on my bucket list.  (And let's face it, people.  I ain't getting any younger.)  Last weekend I finally got to fulfill the dream, when I ran in the 2016 runDisney Princess Half.  With my mom and daughter both joining me, it was to be a grand Three Generation Girls Trip.
Alas, it was not without it's ups and downs.  I also learned a thing or two along the way, that I'd wish I'd known about runDisney events before our adventure began.
The Bad
Let's just get the BAD out of the way.
American Airlines apparently "discontinued" my outgoing flight a few weeks ago.  Nice.  Although they reassured me they sent an email last November, I never received any notice of this adjustment.  Sadly, it robbed us of our allotted 4 hours to head to the ESPN Sports Complex on arrival night.  So we did not make it in time Thursday night to get to the runDisney Expo.
It being my first runDisney event, and since the runDisney Princess Half website stated we were required to pick up race packets and bibs prior to the race… this caused me some anxiety.  My daughter and I were slated to run in the Princess 5k, early on Friday morning.  Thanks to savvy Facebook friends' advice, and a quick call to runDisney, this was not an issue.
runDisney Princess Half Lesson Learned:
If travel plans go awry, don't fret.  You can pick up your runDisney bib (bring a photo ID) on the morning of the race, at the information booth.  You'll still need to attend the Expo later to receive your tshirt and gear bag.  This was a lifesaver!
Oh, and American Airlines… you owe me a pair of  New Balance Ariel Vazee Pace runDisney Princess Half commemorative shoes.  *sob*  Thanks to our late arrival, I missed my sole virtual queue time slot to purchase a pair.
The Ugly
Wednesday afternoon before we left for our three generation girls trip, my poor 5 year old son came down with the stomach flu.  I spent the evening trying to comfort him, but had to leave the next morning for Orlando.  Fortunately his dad takes amazing care of him.  But it made my heart hurt to leave him.  Shaking off the sad funk to get our Disney Girls Trip started became a challenge.
Friday morning arrives, and my daughter and I thoroughly enjoy running in the 5k.  This course takes you through Epcot's World Showcase, and is fantastic.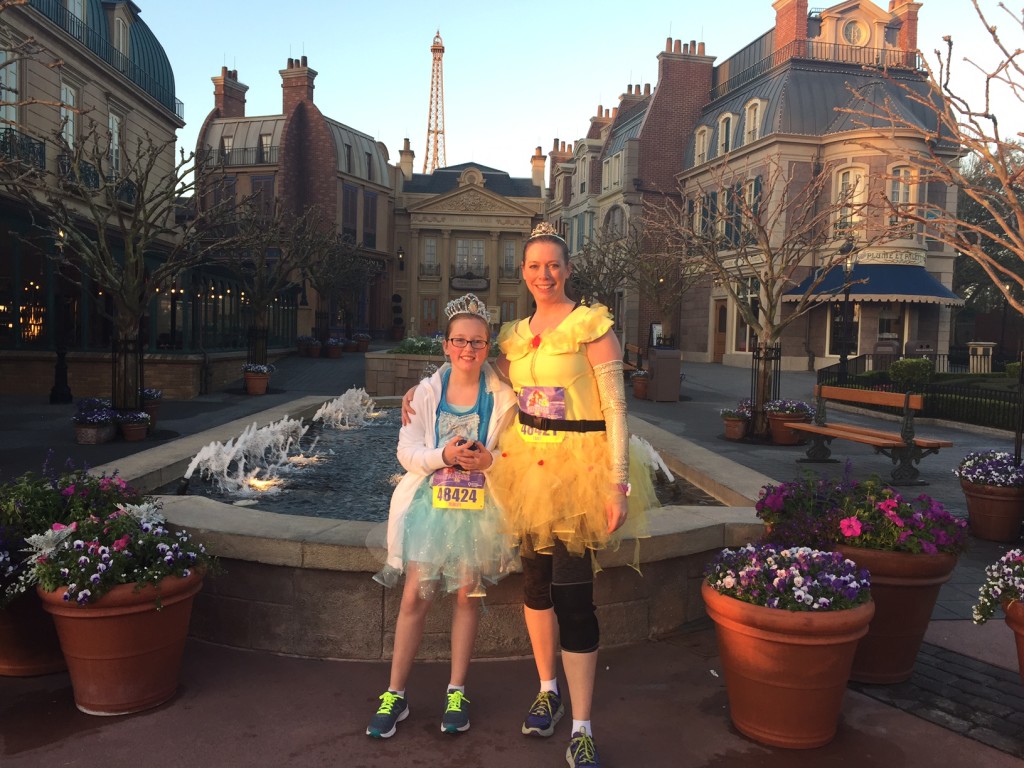 runDisney Lesson Learned:
Leave no man behind for the 5k!  Not realizing how laid back this race was, my mom waited for us in the Epcot parking lot.  Be aware, they do NOT sweep… and many, many people walk the entire course.  Had we known this, she could have joined us for the fun!   Other regret:  not stopping for characters.  For each character we came across, the lines just kept getting longer.  The next thing we knew, it was over.  Oh… and why no princesses along the way?  That was a big disappointment to my 11 year old daughter.
Celebratory lunch that day was at my favorite Magic Kingdom dining location – Be Our Guest.  We snagged an awesome table right by the main ballroom windows, with snow lightly falling outside the Beast's castle.  The food was excellent, as always.
And then it hit.  The ugly.
I made it to the Rapunzel bathrooms just in time to lose my lunch.  In hindsight, I may have permanently tainted my feelings toward this cool Ode to Tangled.  Puking at Magic Kingdom… a new Disney first for me!
Yes, my son's stomach flu had caught up with me.  I spent the next day and a half in our hotel room, trying to recover at top speed.  There were tears involved.  I lamented the futility of my 6 months of hard work and the possibility of not being able to run the half marathon on Sunday.
This was *not* how I envisioned our ultimate runDisney 3 Generation Girls Trip going.
The Good
Ok, so it's out of order but I saved the Good for last.  🙂  After lots of sleep, Power-aid, and pep talks from my 11 year old daughter… I was able to PRINCESS UP enough to run the Princess Half!
I know I've whined a fair amount towards the end of my 6 months of training for this event.  I started from scratch, and have worked really hard.  I recently hit a wall and declared that as for my runDisney training, I was over it.  But boy, did it pay off.
I've read many grueling blog accounts of people persevering through a torturous 13.1 miles of a runDisney half, with a great deal of pixie-dusted blood, sweat, and tears.   Kudos to them for sticking to it and finishing.
My goal did not involve a time or pace.  My goal was to be trained enough to not have this kill me.  To totally enjoy it, not just survive it.  To be able to stop at as many character spots as I wanted… without a care in the world about the balloon ladies catching up to me.
And that's exactly how it was.  It was such a wonderful experience!  Training in high altitude Colorado, and running in that oxygen-rich Florida air wasn't too shabby, either.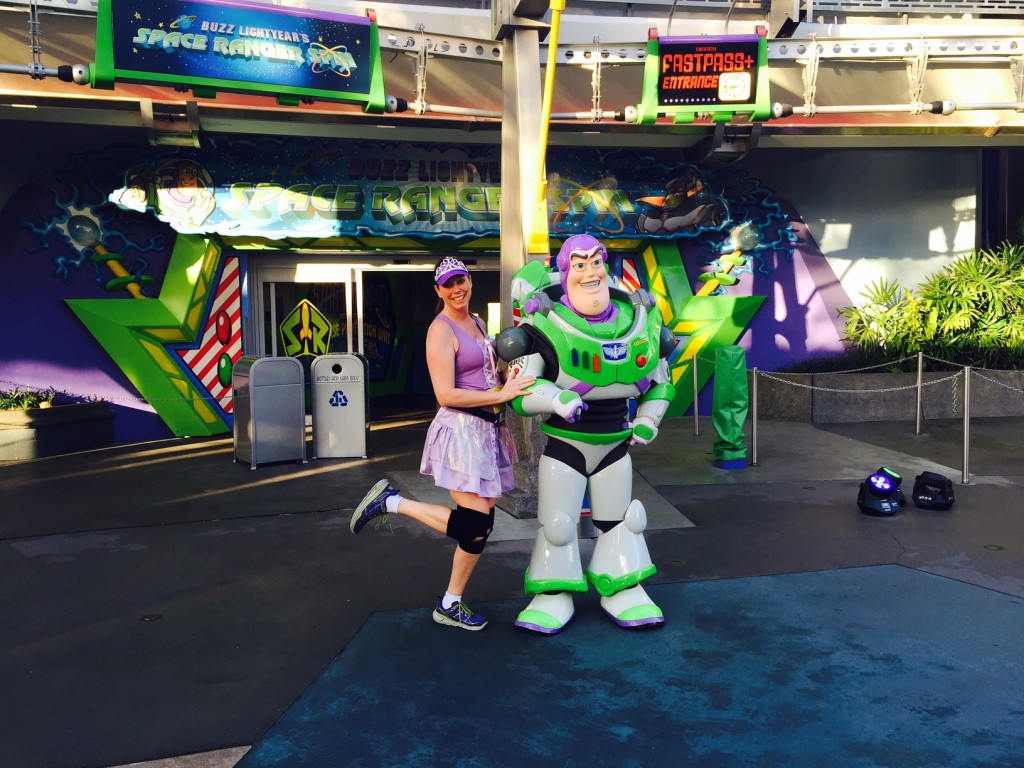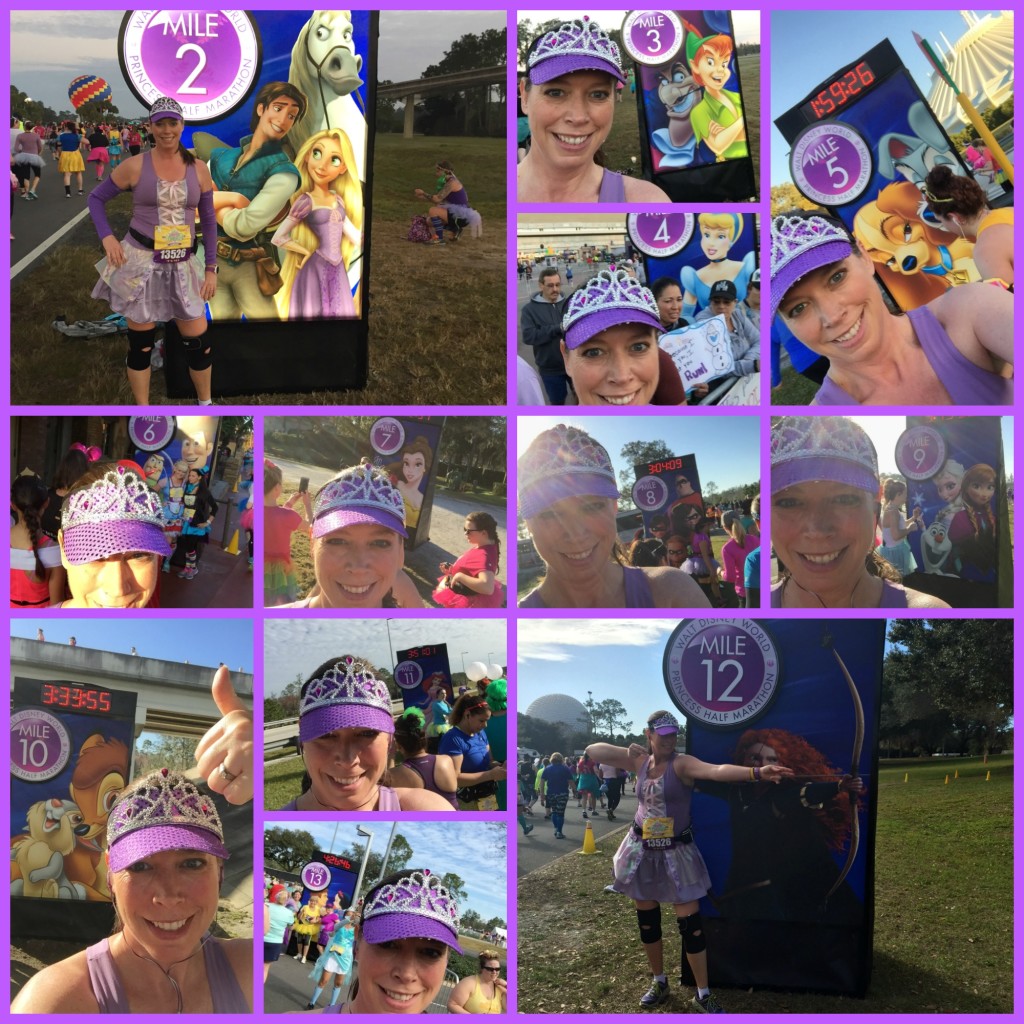 And then it was time for a grand celebration.  Kitchen Sink… yes, please.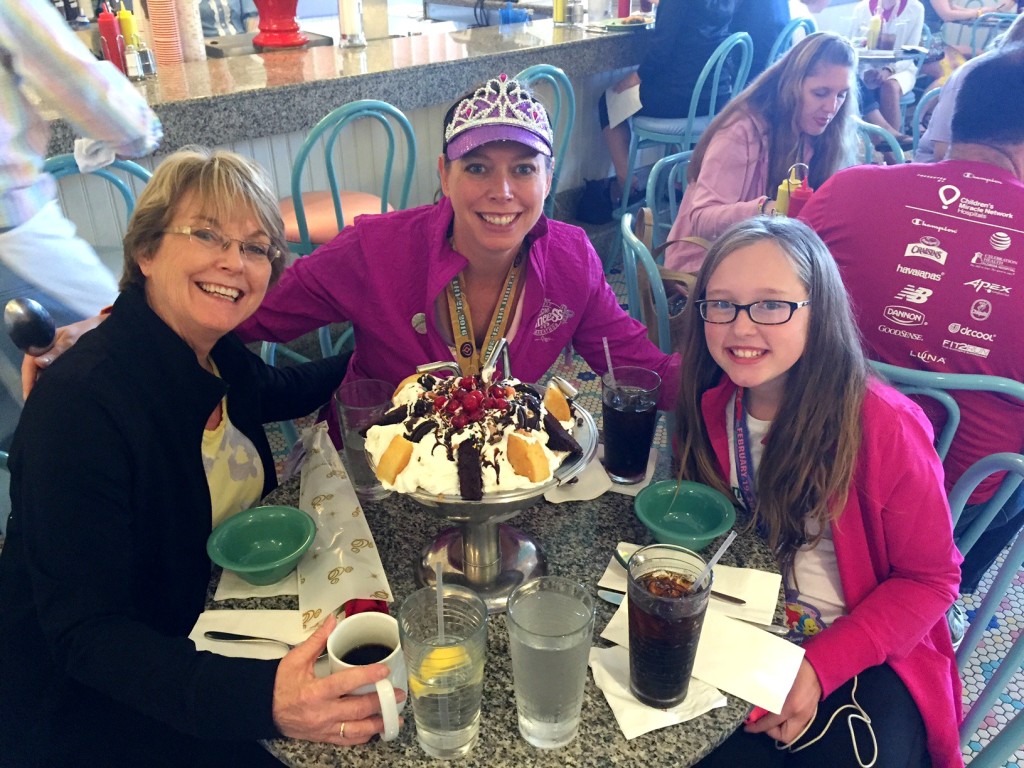 RunDisney Princess Half Weekend ~ What I Learned
After what feels like a lifetime of dreaming about "doing runDisney" one day, our trip definitely had some high points and some low.  Overall, we made incredible, happy memories.  I'm so grateful we had the opportunity to experience it.
And you know one of the best parts?  Finding out what you're made of.  And having your young daughter see how rewarding it can be to fight for and reach a goal.  I was so inspired by those at the race.  My mom said, "I can see now what it truly means to be a princess.  It means being strong and persevering!"
That means you, runDisney Princesses.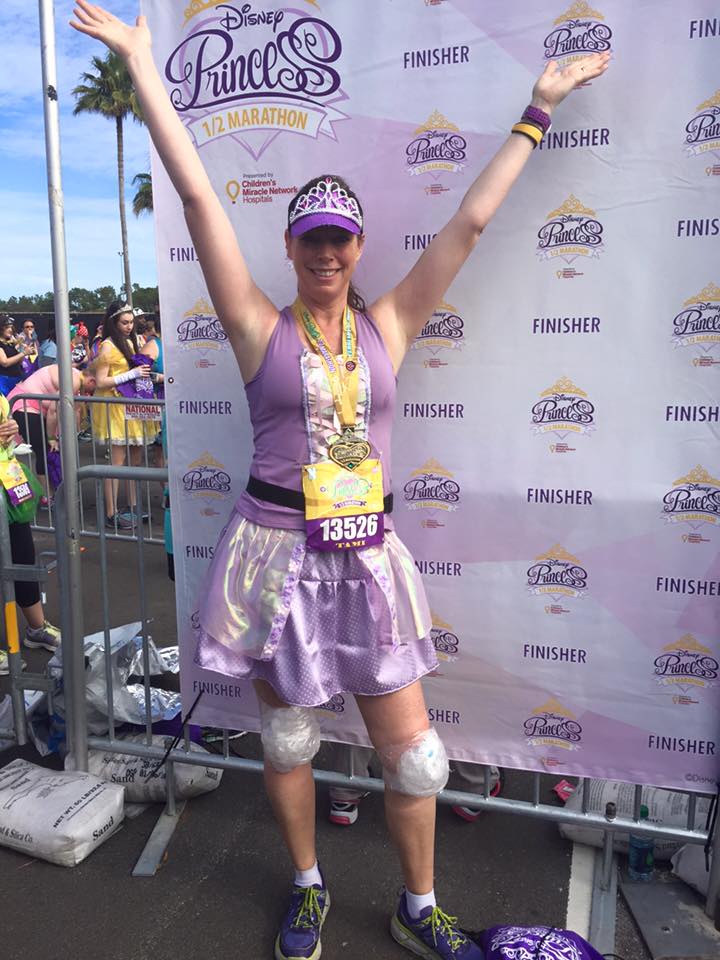 *o*     *o*     *o*
Were you at the runDisney Princess Half?  What was your favorite part?