Nothing can ruin a vacation more than a lost ring, watch, or that favorite pair of earrings.  I thought this information was helpful and interesting, so wanted to share it with my readers.
Whether you're getting ready for a spring break vacation or planning a summer getaway, don't lose sight of your tiniest travel companions – namely your jewelry.
"It's no surprise that people bring their jewelry with them on vacation. Jewelry is part of who you are," said Trina Woldt, chief marketing officer at Jewelers Mutual.   However, Woldt said travelers should take extra precautions when planning their next vacation and encourages them to keep five tips in mind. Here's how to minimize risk of jewelry loss, theft or damage.
5 Ways to Protect Jewelry While Traveling
1. Choose wisely. Take only the jewelry you'll actual wear while traveling.
2. Make a list. Document all the jewelry you'll take with you, or take pictures or video.
3. Carry it on. Never put jewelry in checked bags. Instead, wear it or stow it in your carry-on bag.
4. Use the safe. Always store jewelry in the hotel safe when you're not wearing it.
5. Insure it. Get the right coverage before you leave. Look for a jewelry policy that covers loss, damage, theft and mysterious disappearance, and includes worldwide travel protection.
When you arrive at your destination
While the majority of the people surveyed said their jewelry never leaves their body while on vacation, experts at Jewelers Mutual recommend removing your jewelry before certain activities.  "Wearing jewelry in the hot tub or pool could damage certain precious stones and metals," said Kay Kostelny, Jewelers Mutual's Jewelry Recovery Specialist.
Kostelny condones leaving jewelry behind when wearing it could put you at a higher risk for damage or loss. When you are not wearing your jewelry, remember that it should be stored somewhere secure, not left on the hotel nightstand, in a purse or even in locked luggage.
According to the Jewelers Mutual survey, the hotel room is the most frequently mentioned area where jewelry is lost.
"These types of losses are preventable," added Kostelny. "Storing it in the hotel safe is the best option next to wearing your jewelry and keeping it with you at all times."
Accidents happen
No matter how careful a person is with his or her jewelry when traveling, accidents happen, and that's why there's insurance. With survey results showing over 60 percent of jewelry losses that occur while traveling are not replaced, Woldt recommends jewelry owners do their research when it comes to choosing the right insurance.
Jewelers Mutual has been exclusively insuring jewelry for more than 100 years and offers repair or replacement coverage that includes worldwide travel protection.
For more travel tips, jewelry care tips, or to learn more about jewelry insurance visit JewelersMutual.com.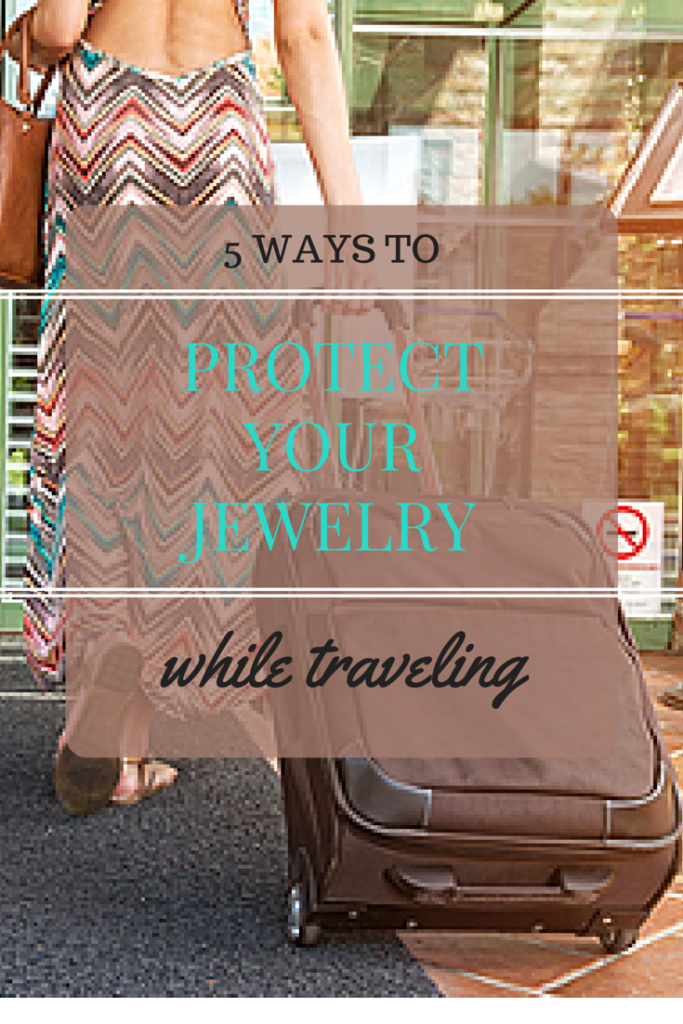 *o*     *o*     *o*