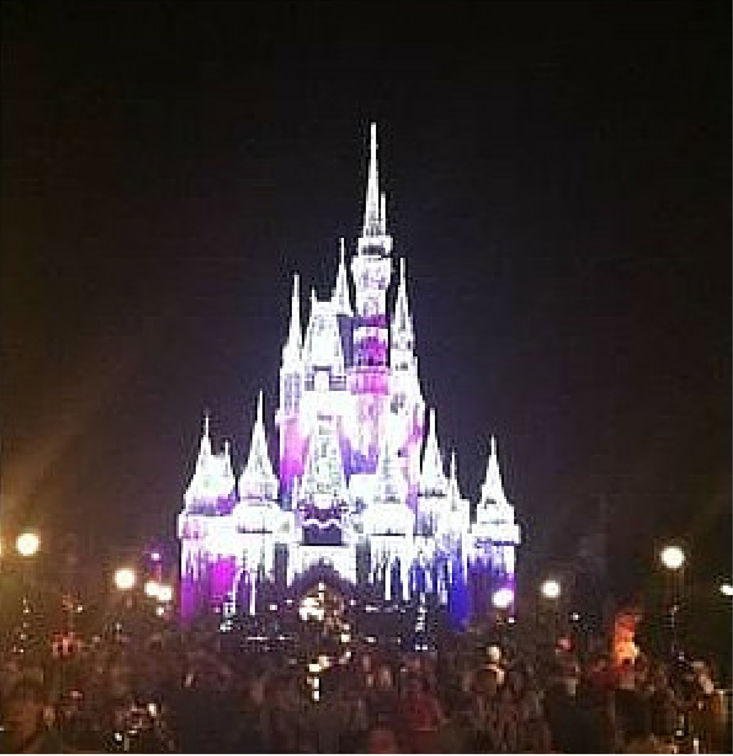 My family and I are big fans of taking our vacations at Disney World.  This love extends blatantly into our daily life at home, including my work office bedecked in Mickey Mouse and Cinderella Castle mementos.
In other words… it's no secret.   And while not everyone knows about my planning spreadsheets I create for each Disney trip, they do know I love Disney Resorts Planning!  So I'm often asked for Disney planning advice.  I say "Disney Resorts" because it's the #1 tip I always give people:  Stay on the Disney World property.   This brings with it so many benefits, additional pixie dusted ambiance, and even cost savings.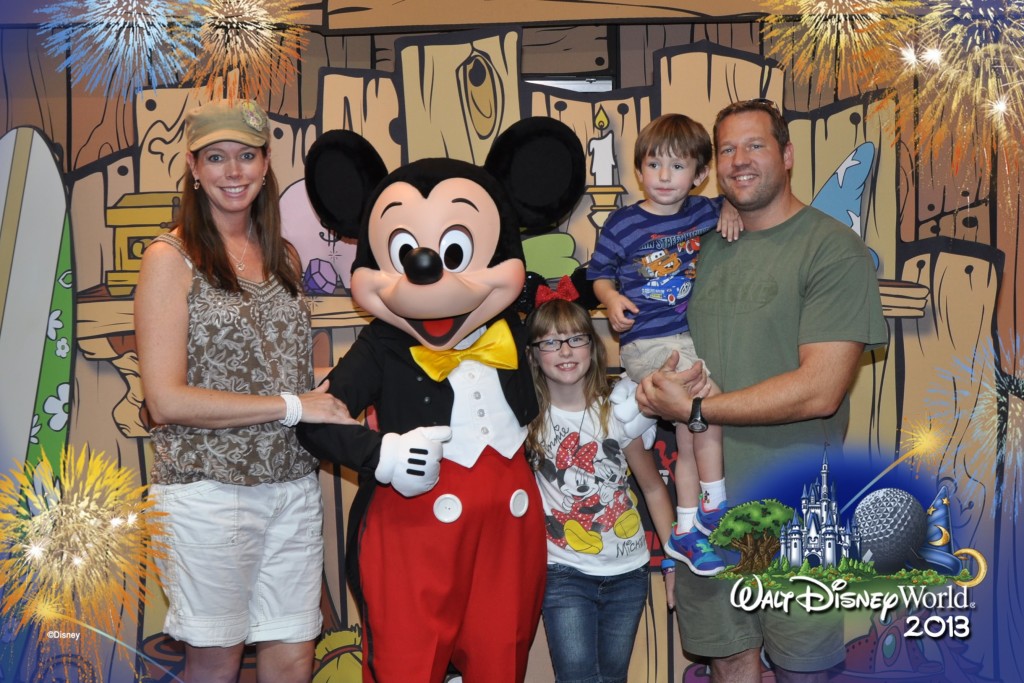 But this post is about easy Disney Resorts planning!  It can be intimidating to plan a Disney World vacation, worrying that you'll miss something.  In recent years, exciting changes like FastPass+ and the use of My Disney Experience to make reservations and keep track of your itinerary makes it even more critical to do some planning up front.
So here is a cheat sheet for you:  "Easy Disney Resorts Planning 101".  These are the basic tools and inside scoop I always give to my friends, when they ask me for advice on planning their Disney World trip.  Be sure to pin and save for later… there are some great links and resources here!
Easy Disney Resorts Planning 101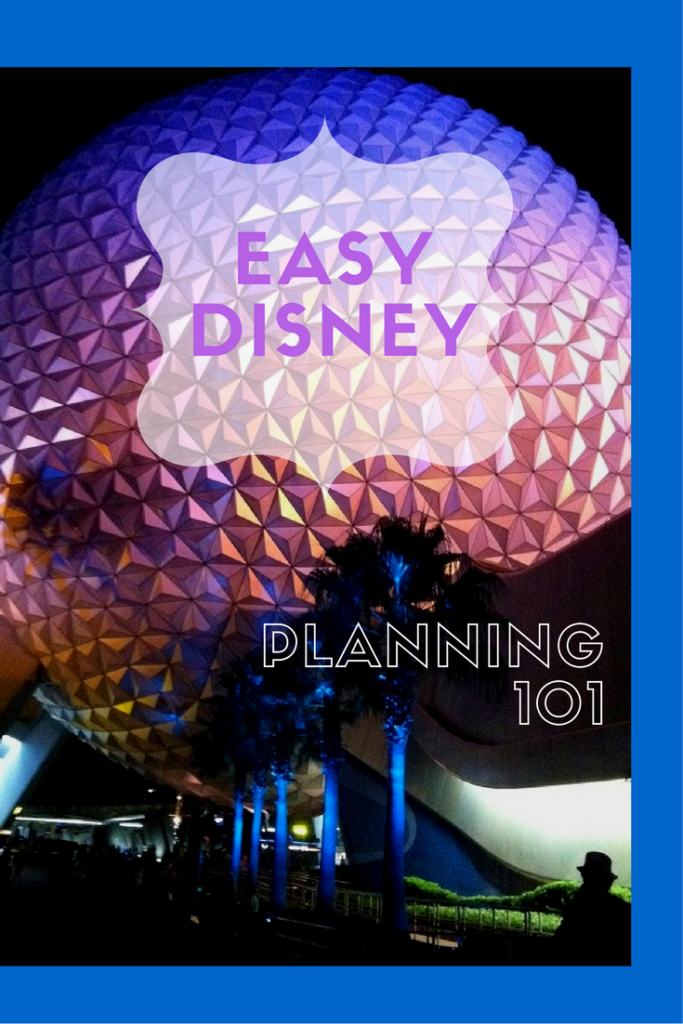 Without knowing your party, interests, and kids ages – it's hard to give specific recommendations.   Feel free to ask me anything in the comments!  Here I've focused on the tips I give to friends, based on my family's experience, along with great resources I often use to plan our own trips.
If you go to book a package on Disney's site, my general advice is this:
Anymore, the Disney Resort rooms go fast.   Especially those that are offered under Disney Special Offers.  If you book a package, it's a $200 down payment.  You can cancel a Disney World package anytime up to 31 days prior and get your money back with no cancellation fee.  Or even call and completely change it (add the dining plan… switch to a different Disney Resort… I've done all that) with no penalty.  Not a bad idea to grab the room/dates you want as soon as you know what that is!
We love the Dining Plan.  Honestly, it doesn't really save any money… it's about a wash.  But I love being able to pre-pay for it, then not fret about the prices of food when we are there.  And you get refillable Disney mugs to use at your resort, which is a cool souvenir.
Adding the Park Hopper option to your Disney Park Tickets adds significantly to the cost.  We paid extra for it on our tickets once, and didn't use it a single time during our entire week.  We don't purchase the Park Hopper Option anymore.  Works for some, but that's my opinion.
Disney Resorts Planning ~ CROWDS
I check the TouringPlans.com site primarily for their crowd calendar, although they have lots of excellent information. It's what I use almost every single Disney trip, to select our dates during the lowest crowds possible.
TouringPlans will show you a free glimpse of the crowd calendar for a range of dates, so you can get a feel for how it works.  I've found their predictions to be pretty darn close.  They rank projected crowds, on a scale of 1 to 10, up to a year in advance.  They even rank each Disney Park individually, to further assist you in planning your itinerary.  You can subscribe for only $12.95 for the year (which I recommend), and it will give you access to the entire crowd calendar.  It also unlocks all of their highly researched Disney Park touring plans, which will optimize and lay out your entire day, if you so choose.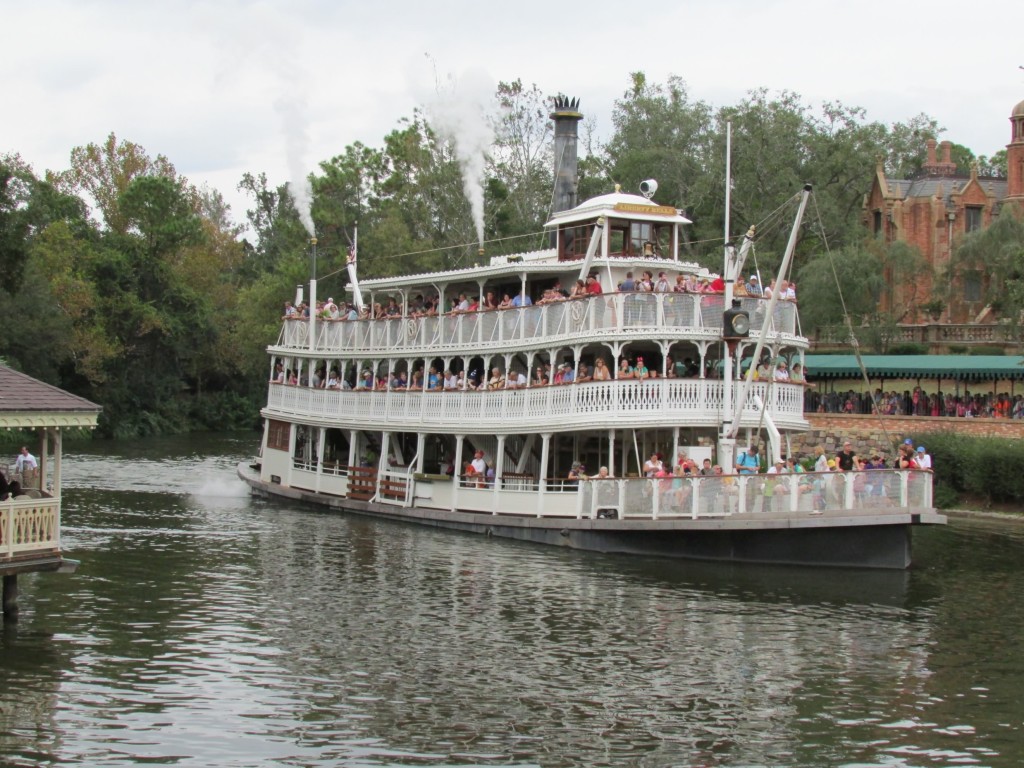 Disney Resorts Planning ~ DINING & RESORT REVIEWS
The AllEars.net site has a lot of great info in general, but I primarily reference it for the dining and hotel reviews…. See the "Rate/Review" tab to select which Disney Resorts and Disney Dining interests you most.   I find these candid, 3rd party reviews very helpful when I'm debating between locations or restaurants.
Disney Resorts Planning ~ FINDING DEALS & RENTING A CAR
Mousesavers.com offers a wealth of helpful information on saving money and finding deals for your Disney World vacation.  They even provide thorough instructions on renting a car in the area, with a list of rental car discount codes you can use.
It also features Disneyland, Disney Cruise Line, and Universal Studios information.
Disney Resorts Planning ~ SPECIAL OFFERS
Be sure to check Disney's website for Disney World Special Offers, as they almost always have a discount or deal running to save you some money off of your Disney Resorts room or package.  During their peak seasons, you'll see fewer special offers, or less of a deal.  If you book now, and a better deal comes out before your trip – you can call and have them switch you to the newer offer.  I've done that a few times, it's pretty slick.  There's no charge or penalty for doing so.
Also, it's pretty fun to order a free Disney Vacation Planning DVD… if you haven't already.
That's about it.  Have a magical vacation!  Be sure to ask me any questions, or inquire on recommendations, in the comments below.  You can also email me here:  comtnmom [at] gmail [dot] com.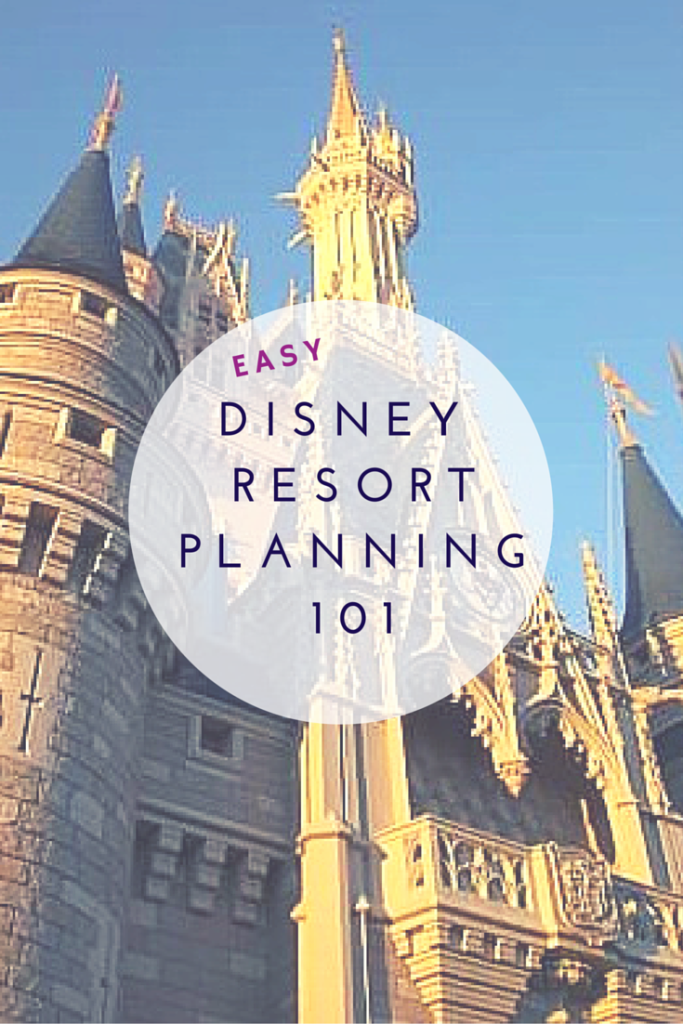 *o*     *o*    *o*