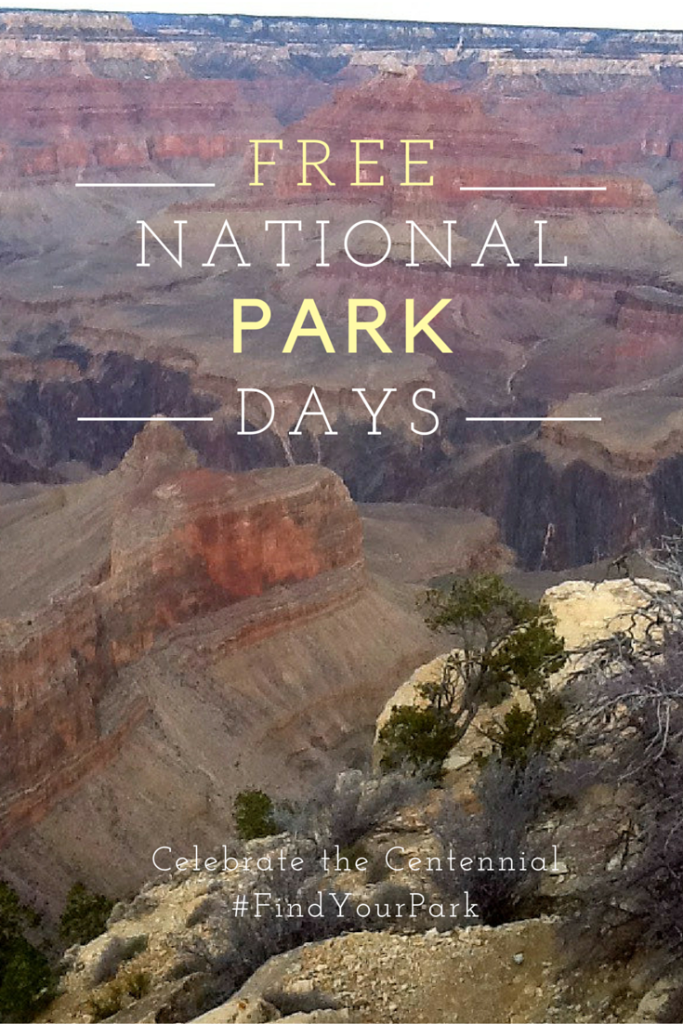 This year marks the 100th anniversary of our National Parks!  These unique, breathtaking nature areas have been set aside and preserved for us and our children to be able to experience their beauty.  To celebrate the Centennial, they are encouraging everyone to "Find Your Park", and get out there to enjoy the outdoors.
#FindYourPark Website and Location Tool
Did you know there are over 400 National Parks in the US?  Join the celebration to explore, learn, discover, be inspired, or simply have fun.  The Find Your Park site will help you browse for a perfect location to visit.  You can browse by state, or do a general search by name.
I love all the ideas it offers on planning your visit, special Centennial events that are being held this year, and experiences for your family to try.
And if there isn't a National Park close enough for your family to travel to, you can broaden the map search tool to display public lands.
Free National Park Days
But now for the best part… when can you visit the National Parks for free?  I love that the Parks do this every year, and in 2016 for the Centennial there are even more dates than usual.  The dates include an entire 1 1/2 week stretch in April to kick things off, and a nice long 4 day stretch in August.
On 16 days in '16, all National Park Service sites that charge an entrance fee will offer free admission to everyone.
Mark your calendar for these entrance fee–free dates in 2016:
January 18: Martin Luther King Jr. Day
April 16 through 24: National Park Week
August 25 through 28: National Park Service Birthday
September 24: National Public Lands Day
November 11: Veterans Day
Note that not all parks charge and entrance fee.  But for those that do, be sure to also check this list of participating parks before you go.
Per the NPS.gov site, "These fee-free days provide a great opportunity to visit a new place or an old favorite, especially one of the 127 national parks that normally charge an entrance fee. Other parks are free all of the time."  
So plan your visit for 2016, and enjoy our country's history and nature in celebration of our National Parks Centennial!
*o*     *o*     *o*
Photo credit:  My Mom, the retired World Traveler.  🙂