High Sierra has been making outdoor gear and backpacks for some time now, and has built a reputation of quality at a value.  This Spring they've branched out, and they are now offering some great outdoor clothing.  This is an exciting development, as these thoughtfully designed pieces are being sold at reasonable price points.  And from what I've seen, they aren't skimping on quality in the process.
The Spring line from High Sierra introduced some awesome new pieces, a couple of which my daughter and I have been trying out these past few weeks.  The items we sampled were made from fantastic fabric, with solid construction and a well designed fit.
High Sierra Women's Lizze Pullover
The  High Sierra Women's Lizze Pullover is to die for.  The fit is spot on, and true to size.  The Lizze envelopes you in a sleek, smooth exterior.  Inside it cuddles you with a fuzzy, cozy interior.  Made from space-dyed stretch fleece, this thick soft fabric is very warm yet it breathes and dries quickly .  It's truly ideal for both fitness and outdoor activities.
More features that make this pullover so wonderful:
Thumbholes
Generous front kangaroo pocket
Oversize collar to keep the chill off your neck
Hood
If you've ever had clothing that utilizes this "let's flip the fleece inside out" concept, you know that exterior pilling is almost always a problem.  I've noticed this very, very minimally on the front on my Lizze.  I'm picky about this, and it's a pet peeve of mine in premium sports apparel.  But it's honestly not visibly noticeable, and hasn't occurred at all on the sleeves, sides, or underarms… even after extensive use.  For that reason, I still strongly recommend the Lizze Pullover.
Could I have trained for my first half marathon this past winter, taking weekend long runs in cold Colorado, without my Lizze Pullover?  
Probably not.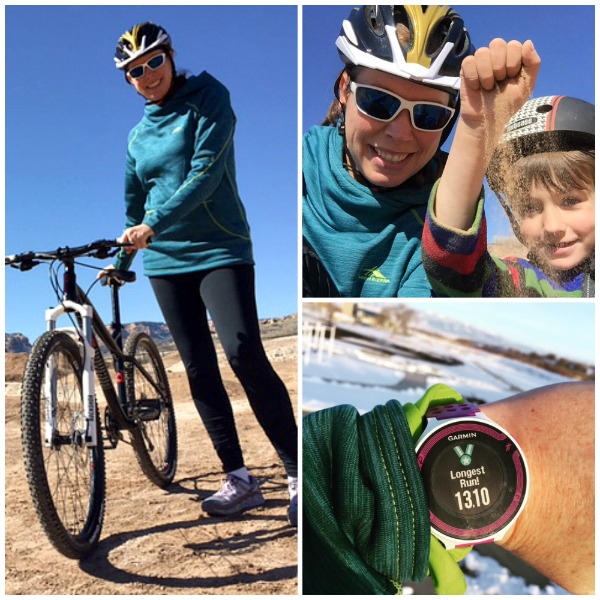 Ok, maybe I could have.  But I can tell you that my outdoor winter runs got a lot more pleasant once my Lizze joined the scene.  It worked fantastic for outdoor running… for which estimating and managing your athletic clothing layers can be a real challenge.  Kept me perfectly warm, but not too warm.  Wicked sweat, but with such thick fabric I didn't feel like I was running in a soaking wet layer.  Loved it.
I've also tried it for other outdoor activities, like mountain biking.  It's just an excellent, versatile warmth layer to add for playing outside.
Currently I'm only seeing the color ash/black available on the High Sierra site.  But I have seen it for sale in the raspberry and teal colors on other online retailer sites.  So if you want to go SNAZZY with your color choice, it may be worth searching around.
Honestly, there's not really any room for improvement in the High Sierra Lizze Pullover.  It's pretty dang close to perfect.  And with a price tag of $64.99, I advise you to add one to your outdoor wardrobe.  Stat.
Go.  Go order it.   You can thank me later.
High Sierra Isles Women's Jacket
Next up, a fantastic lightweight technical jacket to keep you prepared on all your adventures… in case you run into some rain!   Check out the High Sierra Isles Women's Jacket,  This breathable rain jacket rolls with a small footprint, and can easily be added to your backpack on overcast days.
They didn't have my size, so my daughter has been testing this one out.  Worn outside during at least two downpours, she reports "I didn't get wet at all!  It was hot out, too… but it didn't get damp and sweaty inside the coat. It's very comfortable, and the hood fits just right [it's adjustable, with a drawstring cord]."
If you don't own one of the newer technical fabric rain jackets, it should be on your list of gear to get.  They are fantastic, comfortable, and truly are breathable.  The High Sierra Isles Women's Jacket does NOT feel like you are wearing a stiff plastic bag, it's surprisingly soft and pliable… yet effective in keeping you completely dry.
Features that make the High Sierra Isles a fantastic rain jacket:
Drop tail hem
Well ventilated, with pit zip vents
Adjustable hood and cuff tabs
Leightweight, at 1.5 pounds.
Can be stuffed and stowed into left pocket
Hem cinch cord
Fantastic color choices:  Aquamarine, Eggplant, and Black
You get a lot of bang for your buck here.  Really, I don't think there's any features lacking in this great jacket.  And at $99, it's at a great price point for this level of quality.
We are excited that High Sierra has started offering outdoor apparel at good prices! We'll definitely be keeping an eye on this brand for hopefully expanded, future apparel offerings.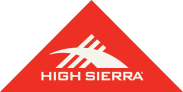 *o*     *o*    *o*
I received the High Sierra clothing described here at no cost, for the purposes of performing this review.  All opinions are my own.