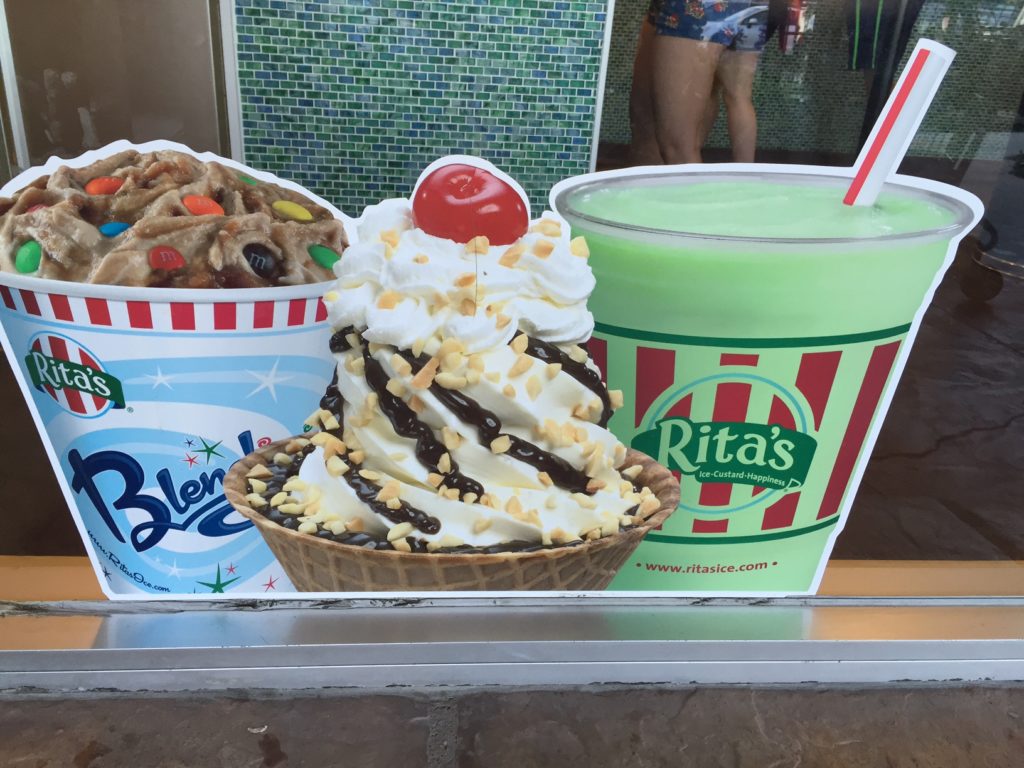 A couple of months ago, I received a very exciting email.  Would I like to be a #RitasIceBlogger during this upcoming year?  Why yes… I'd love to!
Although we do not have any Rita's Italian Ice locations in my semi-remote Western Colorado town, I knew we could seek them out during our travels.  So when we headed to California a week ago on a family vacation road trip, I made sure to grab a couple of my gift cards so we could finally check this stuff out.
The problem?
It's amazing.
Now I'm addicted.
And I'm back home with no access to Rita's Italian Ice.  Waaaah!!
Rita's All-Natural Italian Ice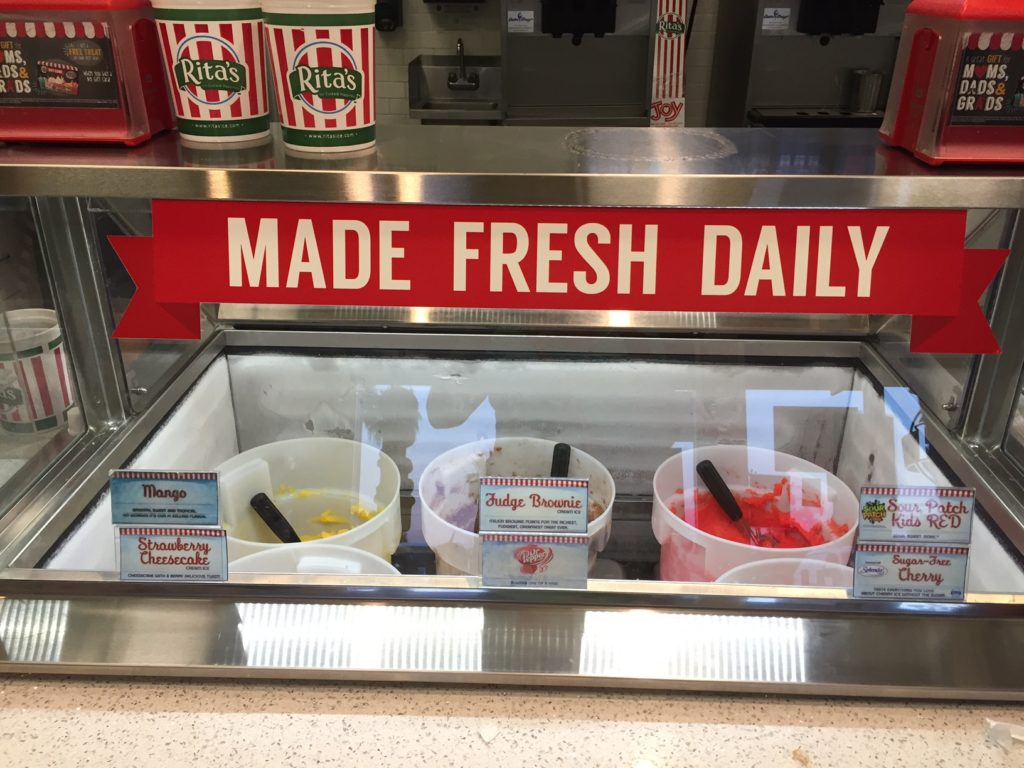 If it's new to you (as it was to me), Rita's Italian ice is:
Trans-fat free
Gluten free
Made with real fruit
Served extremely fresh (within 36 hours of mixing), and is
Much smoother than a traditional icee
It's cool and refreshing, and absolutely delicious.  Since I'm a big fan of ice cream, and was never a kid to go in much for Slurpees… I didn't think I'd be that crazy about it.  I was pleasantly surprised by how delicious Rita's Italian Ice was.
Now let me tell you about their exciting new menu option.  All-natural Italian ice is made without any artificial colors or flavors.  What a fantastic summer treat choice!
It currently comes in six tasty flavors:
Pineapple
Strawberry
Orange
Banana
Strawberry Banana
Orange Pineapple
At the location in San Diego, California that we visited we were able to try their all-natural flavor of the day:  orange.  It was absolutely delicious.  So much so that my chocolate-fiend son preferred my orange Rita's All-Natural Italian Ice to his chocolate shake!
The second time we visited, they were already out of the all-natural flavor of the day.  I'm guessing this has been a huge hit this summer.  It's such a great way to cool down, and has a lighter, more refreshing taste to it than just eating ice cream.
Check out the awesome sampler tray option (for around $5), allowing you to enjoy generous helpings of four different Italian Ice flavors.  My family shared one of these, in addition to our individual treats.  Our absolute favorite flavor picks?   Blood Orange and Mango.  🙂
Rita's also sells frozen custard, a scrumptious creamy alternative treat.  Or even better… combine them!  If it's your first visit, I highly recommend their best seller:  Gelati, a cup of your favorite flavor of Italian Ice, with a swirl of frozen custard on top.  Brilliant!
We can't wait to check out another Rita's Italian Ice location soon.  All Rita's locations across the country will carry at least one All-Natural Italian Ice flavor every day.   Look for your location here, and don't miss out on trying this amazing treat.
*o*     *o*     *o*
This year I am serving as a #RitasIceBlogger brand ambassador, and consideration has been provided.  All opinions are my own.