I know what you're thinking.  Why is the "mountain mom" writing a gear review for beach products?  Well, first off… I know a good outdoor gear product when I see one.  And many of these awesome eco-friendly, lightweight, and easy-to-pack items work just as fabulously for an adventure in the woods, as a day at the beach.
And although we live in Colorado, almost every family vacation we take involves heading to a coast for some ocean time.  We recently returned from a road trip to California, where we were able to enjoy multiple beaches along the Pacific Ocean.  Before we left, I packed a few summer beach essentials to take with us.
So here you go.  Check out these clever products, perfect for your next day at the beach (or mountains!).
Matador Pocket Blanket
The Pocket Blanket is perfect for comfortable seating while watching the sunset at the beach —no more bulky blankets.
Ultra compact made of lightweight, revolutionary parachute material
Water- and puncture-resistant
Easy-Pack pattern to neatly fold up into wallet size
Weighted corners
Choose the Matador that fits two people for $29.99 or the Matador Mini for one person — and comes with a key loop — for $19.99.
Julbo Kids Sunglasses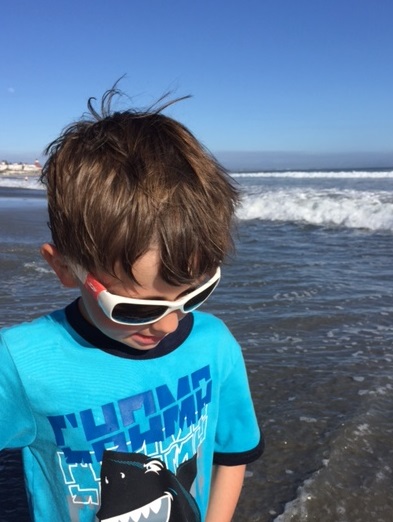 My kids have worn Julbo sunglasses for a few years now, and they are the best eyewear protection that we've found for children.  The fit is spot on, and their designs do a great job of keeping out bright sunlight.  I mostly love them because my son will actually wear them, and leave them on!  He actually started out with a toddler pair that we loved.  He has now inherited his older sister's pair, as they no longer fit her.
Super comfortable, high quality lens, and cool styles.  Check out the Julbo Junior sunglasses collection for excellent eye protection during your family outdoor adventures.
Aventura Clothing Sun Hat
The Cruz Sun Hat is a must have for summer travel.  I've gotten better about being conscious of sun protection, and was so happy to have this along on our recent trip to California.  We were in the full-on sun all day, every day, and my Cruz Sun Hat was a lifesaver!
Lightweight and packable, my Cruz sun hat got scrunched up and stuffed into a beach bag or purse on multiple occasions during our trip.  Just unfold and reshape, and it looks as good as new.  Available in four colors, they are sold by by Aventura Clothing for $34.
And if you like the dress… it's from a prior season, but is the same fit and style as the Fleur Dress that's available this summer.  Also really love my Samantha Bag for toting everything we need on day adventures.  A hoodie, camera, wallet, sunscreen, snacks and water bottles can all fit nicely.
DryFins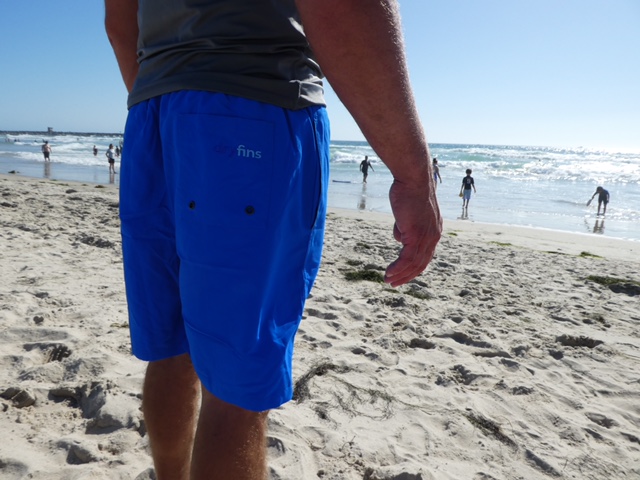 Most summer vacations mean time in the water, but for males, that can result in some serious chafing from traditional swim trunks.  Made by guys for guys, the DryFins board short is a bathing suit designed from quality materials that revolutionizes the traditional male board shorts.
With a quick dry liner that protects from rash and chafe, the swimsuit has a soft outer shell that gives that perfect casual summer look whether wet or dry. We appreciate the practical design which features two deep pockets to store your wallet, keys and a cell phone.
Your DryFins trunks also come with this handy, cool bag that we used frequently during our trip.  It worked awesome at the beach to hold wet swim suits after we changed.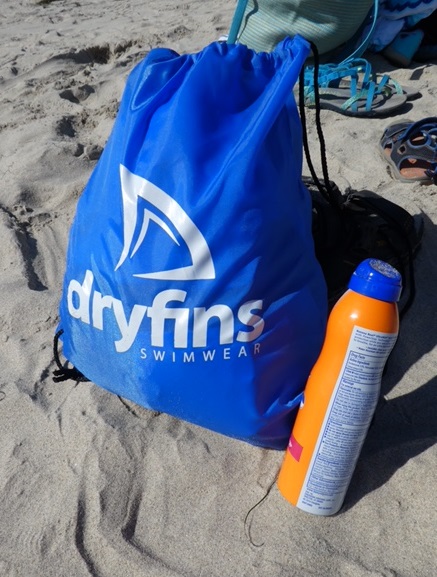 My husband confirms that DryFins are more comfortable than any other swim trunks he owns.  The liner is smooth and silky, and fits like a glove.
Available in men's and boy's sizes, DryFins Swimwear is available in Classic Red, Blue, or Green for men; and Classic Red or Blue for boys. The trunks retail at $52 for mens, and $42 for boy sizes.
Just Bones Boardwear


Many boardshorts can fall down because of an inconsistency between waist size and length.  But Just Bones Boardwear now offers patented, fully-adjustable waist technology hidden beneath a velcro flap. Simply lift the flap, adjust the waist-size and you have a perfectly fitted boardshort.
With fun designs and sizes for boys, men, girls and toddlers (I wish they had women's!), the Just Bones Boardwear shorts are great for going to the beach or any other summer outings.
Both of my kids tried a pair, and love them.  They are made from a soft, slinky, 4-way stretch fabric, which makes them really comfortable.  And the custom fit waistband is awesome… especially for my poor scrawny 5 year old son, who can never keep his pants up.
Haiku Bags Day Tote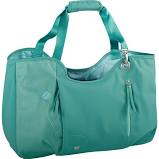 I've had my Haiku Bags Day Tote for awhile now, and it's still like new after 3 years of use.  Such a quality product and an awesome, catch-all design to toss in everything you need for the day.
And as is always true of Haiku bags, it also features clever pocket designs, with zip closed options and internal organization side pouches.   The result is that even though this sucker is deliciously huge and functional, between the  low/wide shape and awesome pockets it's still easy to find and retrieve items.
Once you have one, it will be your go-to tote you grab every time you head to the beach, or mountains… or just about anywhere.
ECOlunchbox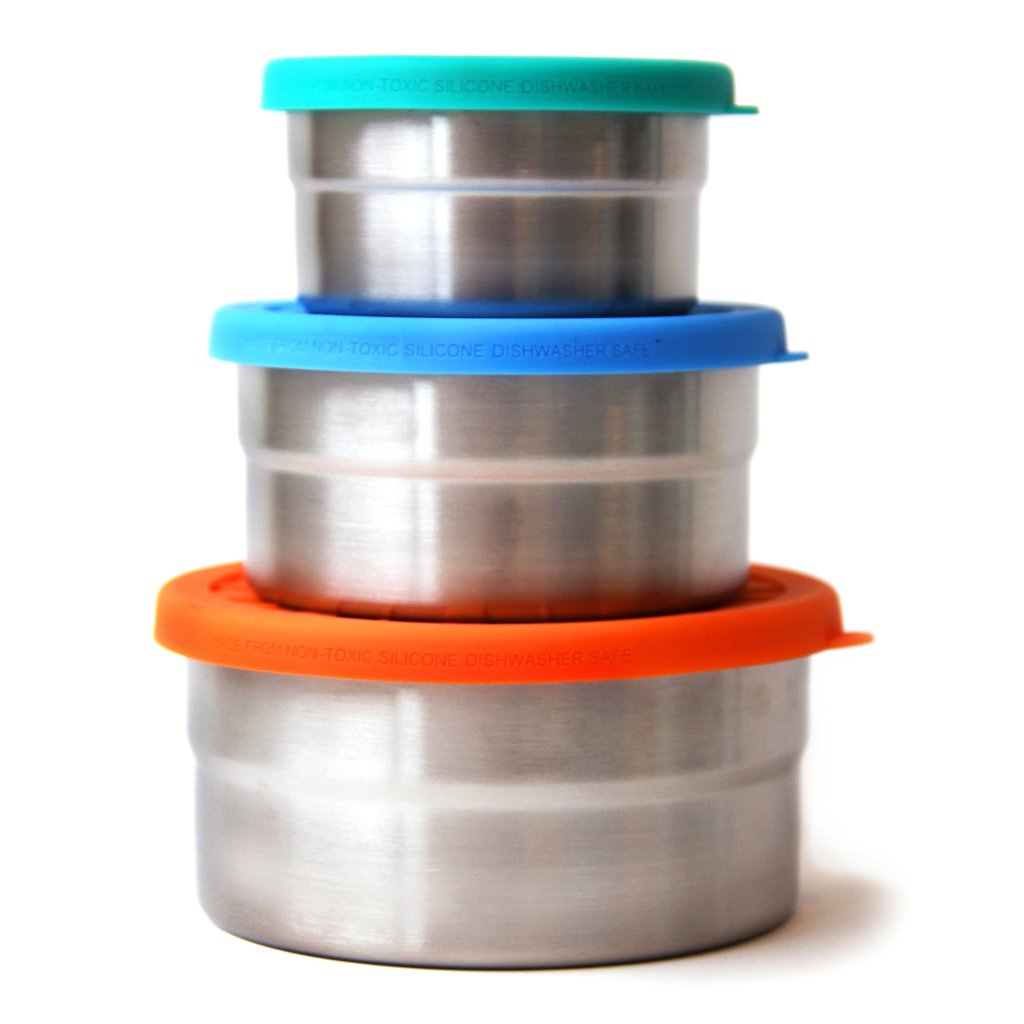 Store or pack your food in the most efficient, healthy way with the award winning ECOlunchbox. ECOlunchbox specializes in non-toxic, plastic-free food packing solutions, such as:
Stainless steel bentos
Sandwich boxes
Snack containers
Machine washable cotton lunchbags
This quality line of bentos, bags, and food to-go accessories are healthy for people and the planet.
Stojo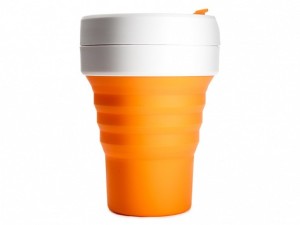 Sip, stow and go! Perfect for summer trips, Stojo the Collapsible Pocket Cup allows you to drink tea, water, juice and more no matter the location. Safe and eco-friendly, this compact cup is made from mostly silicone and recyclable materials. When opened all the way it is 5 inches and when compressed it is 1.75 inches.
The cup's unique design allows it to stand at 5 inches tall when opened and shrink down to a 1.75-inch disc.  In it's small, collapsed shape it takes up almost no room in your go-to bag for the day's adventure.
I appreciate the environmental impact of utilizing products like this, and am trying to get better about doing so.  By using 1 Stojo cup for a year, you are potentially saving 100's of disposable cups from piling up in landfills.
The Stojo Collapsible Cup features:
Quickly collapses into a leak-proof disk
Works for hot or cold beverages
BPA-free with no phthalates, glue or lead
Food-grade rated silicone cup and stopper
Dishwasher and microwave safe
Thanks for your pin or share!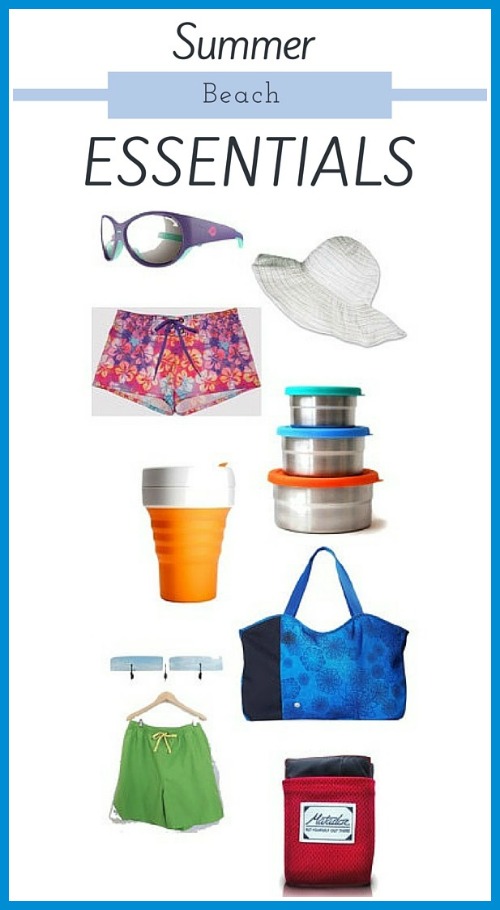 *o*     *o*     *o*
Consideration provided by some of the brands mentioned in this post.  All opinions are my own.