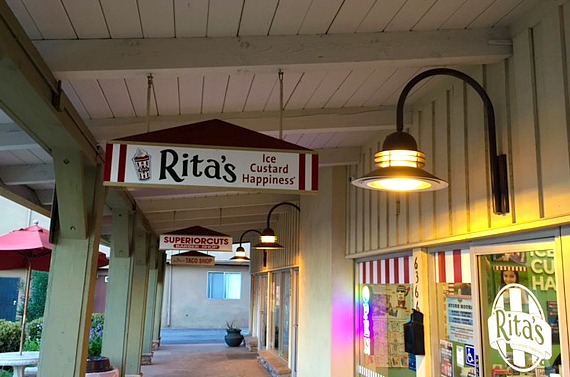 Last month my family had the pleasure of visiting a Rita's Italian Ice for the first time.  We couldn't decide on the most delicious item offered.  Is it the decadently creamy frozen custard?  Or the refreshing burst of icy fruit flavor in the smooth Italian Ice?
Actually, I think the best thing on the menu is something that combines both:  the Gelati.  🙂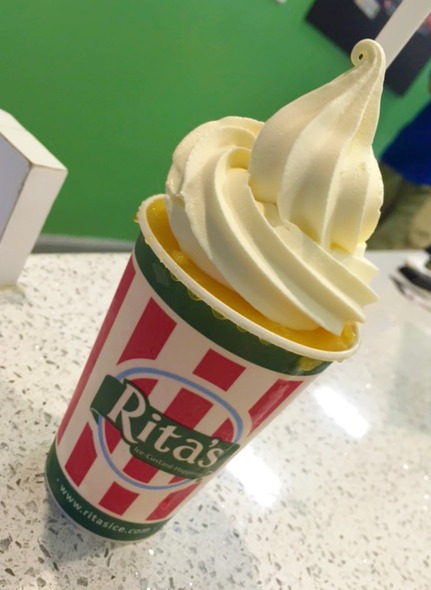 During the month of July, there's an additional reason to visit Rita's Italian Ice.
Rita's Hosts a "Wall Of Hope"
Now through July 24th, Rita's Italian Ice will be fundraising for Alex's Lemonade Stand Foundation (ALSF).  This non-profit organization is dedicated to finding a cure for all childhood cancers.  The foundation has already raised more than $75 million, used toward funding over 375 research projects nationally.
When you visit your local Rita's Italian Ice location during the month of July, you'll have the opportunity to purchase a paper lemon for $1.  Then personalize your lemon, and post it on the store's "Wall of Hope" to help demonstrate your support.
This fundraising method has proven extremely successful.  In the past ten years, Rita's has collectively raised more than $4.2 million for pediatric cancer research and has become a leading corporate fundraising partner for Alex's Lemonade Stand Foundation.
Special Alex Lemonade Drinks in July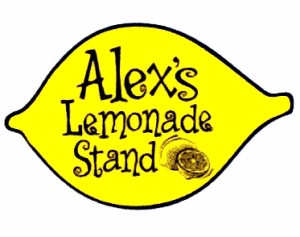 If you need one more incentive to drop by a Rita's this month, there will be specialty drinks available during the campaign.  Select an ALSF-themed Frozen Drinks of the Week!  Watch for delicious flavors such as Cherry Lemonade.
*o*     *o*     *o*
This year I am serving as a #RitasIceBlogger brand ambassador, and consideration has been provided.  All opinions are my own.