Since I'm serving as a Rita's Ice blogger in a town with no Rita's Ice locations, locating one is at the top of our list every time we head to a city.  This summer we visited one of the Denver locations, and were able to try out the refreshing new menu option that solves a big problem for any who are a tad indecisive (like me!)
Now you don't have to chose which single flavor of Italian ice to order.  You can choose FOUR flavors.  Behold the genius of new Ice Flights.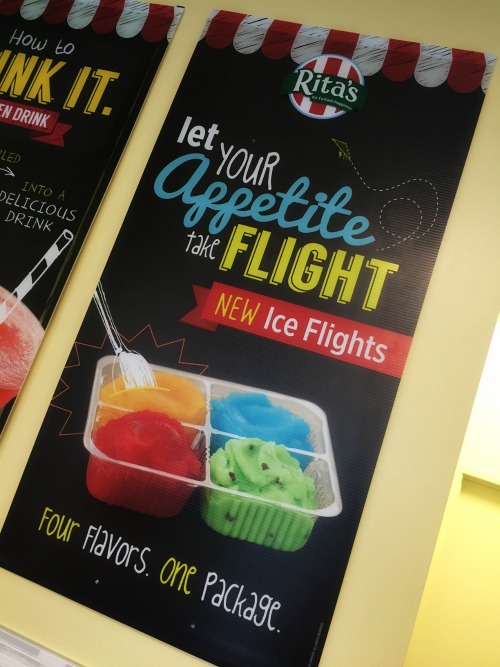 Rita's Fabulous "Ice Flights"
Rita's makes their Italian Ice fresh daily, and the flavors are constantly changing.  You'll always find a handful of tempting ice flavors choose from when you arrive.  Which can make for a difficult decision!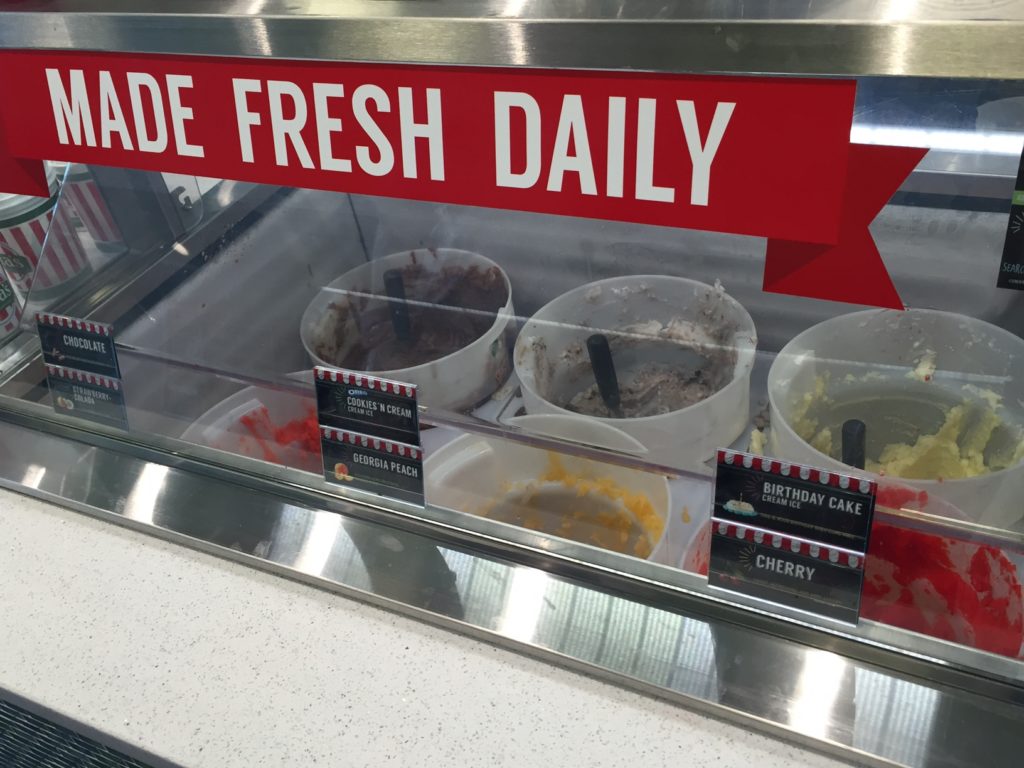 So for any who have a hard time picking just one flavor, guests can now select an Ice Flight of four flavors served in a divided tray.  Let your appetite take flight!
This is such a refreshing treat, which doesn't leave you feeling bogged down or overstuffed.  I have a serious sweet tooth, and am a sucker for desserts. I actually thought maybe having a Rita's Italian Ice would be too light to be gratifying.  That's not the case at all, and my entire family thinks they are delicious.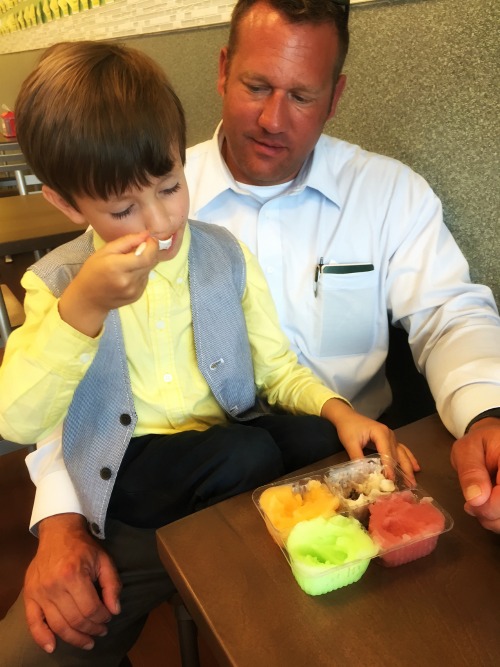 And we really love getting to select four flavors to try!  After seeing them in two Rita's locations, Ice Flights appear to run about $4-5.
Rita's Italian Ice in Denver
Just a heads up for any Colorado readers.  Rita's just arrived in Colorado this year, with the opening of their Highlands Ranch and Smoky Hill locations.  We visited the one in Smokey Hill/Centennial.
Ice flights are a fantastic way for someone new to the brand to try a few flavors and find their favorite.  You can find your closest Rita's Ice location here.  🙂
*o*     *o*     *o*
I am currently serving as a #RitasIceBlogger brand ambassador, and consideration has been provided.  All opinions are my own.