Ordering prescription eyeglasses online is easier than ever before.  Being a life long glasses wearer, I've tried this a few times myself and was recently impressed with my Coastal experience.
Coastal is the largest online eyewear retailer, featuring gorgeous designer styles that will instantly catch your eye.  With over 1,500 styles to choose from, selecting your favorite would be nearly impossible.  That's where the MyFit tool comes in handy, which will also help ensure you order a pair of frames that will fit you comfortably.
Coastal Eyewear ~ Huge Selection, Boutique Feel
When you first arrive on the Coastal Eyewear page, you'll notice the classy boutique feel.  One option is to browse their attractive selection by gender and general shape.  Or you may prefer to shop by brand, material, or even color.
I found myself cutting right to the chase, and letting the MyFit Tool help you find a frame with the ideal fit.   I was shocked at the results.
Get the Perfect Fit With MyFit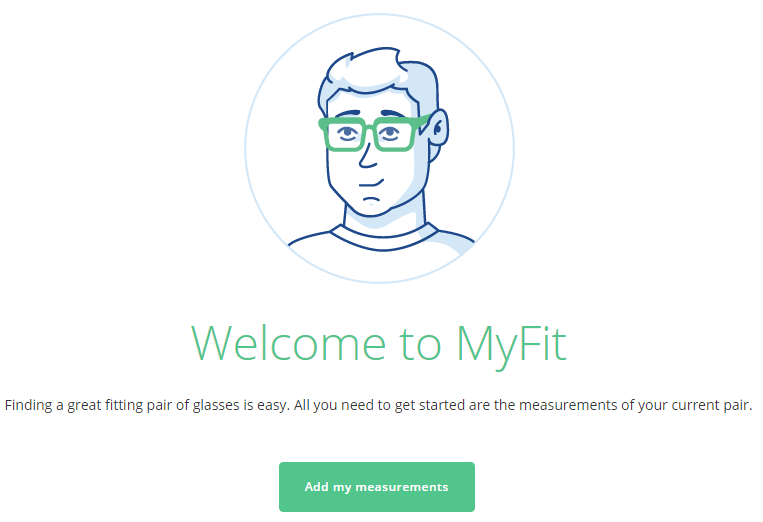 If you've ordered prescription eyeglasses online before, you know the frame choice is not easily made.   Between too many options, and not knowing what they will truly look like on *your* face… it can be overwhelming.
Using the Coastal MyFit Tool was extremely helpful.
Simply enter a few measurements based on your current elasses size, and it will show you only glasses in your size.  I was pleasantly surprised at how much easier and personalized this made my shopping experience.
I actually have a few pairs of eyeglasses, so I measured the pair with a shape that best suits my face and is the most comfortable.  Once my numbers were entered into MyFit, it actually narrowed down my selection to 20 frames.
Only 20 frames!
And I really like several of them.  It was refreshing and reassuring to know that any one of them was going to fit well, and be in the right ball size park.
It made the choice easy and fun, and I made my selection in record time.  I chose these gorgeous metal Kam Dhillon "Chloe" in blue.  Love, love, love them.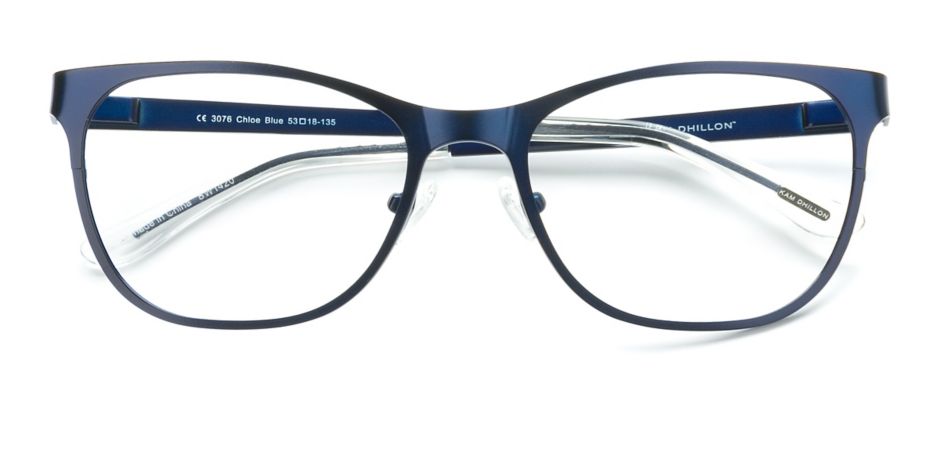 Tip:  Search the Coastal site for "Kam Dhillon" to see all the styles from that designer.  It's a beautiful collection!
Plus, included with every frame is their premium Standard Air Lens.  This is thin, lightweight, and impact-resistant poly-carbonate.
You may need to pay extra if you have a high index prescription (as I do).  Plus there's another great option to consider adding on if you spend long hours at a computer.
Special Lenses for Computer Junkies
Do you stare at a screen for several hours a day?  Consider choosing the Digital Protection Lenses when ordering your eyeglasses.
Coastal offers some awesome KODAK BlueReflect™ Lenses.  These provide a protective shield that reduces glare and filters blue light from digital screens and artificial lights.  So much better for your eyes (and can reduce headaches!)
Amazing Customer Service
I'm embarrassed to admit that after placing my prescription eyeglasses order on the Coastal site, that I realized I had used the wrong PD.
I called customer service the next day, and had a friendly rep immediately answer my call. (First win.)
When I explaned my dilemma, she looked up the status of my order from the previous evening.  It was already being made.  (Second win… speedy service.)
She assured me this was no problem, and they wanted my glasses to be perfect.  She immediately placed a second, corrected order for me so they could arrive as quickly as possible.  Then sent a return label to just drop the first pair in the return mail once they arrived… at no cost to me.  (Third win!  That's a Trifecta, people.)
I appreciated this level of personal service, and was very happy with my glasses once they arrived.
Coastal Online Eyewear Retailer
Why not give Coastal a try?  With their great offerings of
Free shipping and returns
Complimentary lenses (works for single lens, lower power prescriptions)
MyFit Tool assistance
Guarantee of the Perfect Fit, or they'll make it right
… I think you'll be very happy you did.  🙂
*o*    *o*     *o*
I received a pair of prescription eyeglass from Coastal to facilitate this review.  All opinions are my own.