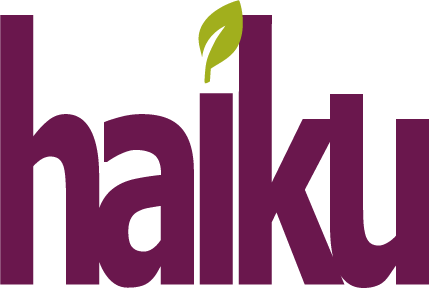 Coming to you from the hip Northwestern US, Haiku Bags are a must have for any outdoor adventuring gal.  I love their use of durable recycled materials, fun decorative details, and meticulous attention to bag design.  Once you've used an organized, adorable Haiku Bag… you'll never go back!
Here are some of my absolute favorites, two of which are completely new styles this Fall:
The Haiku Renaissance (Mama!)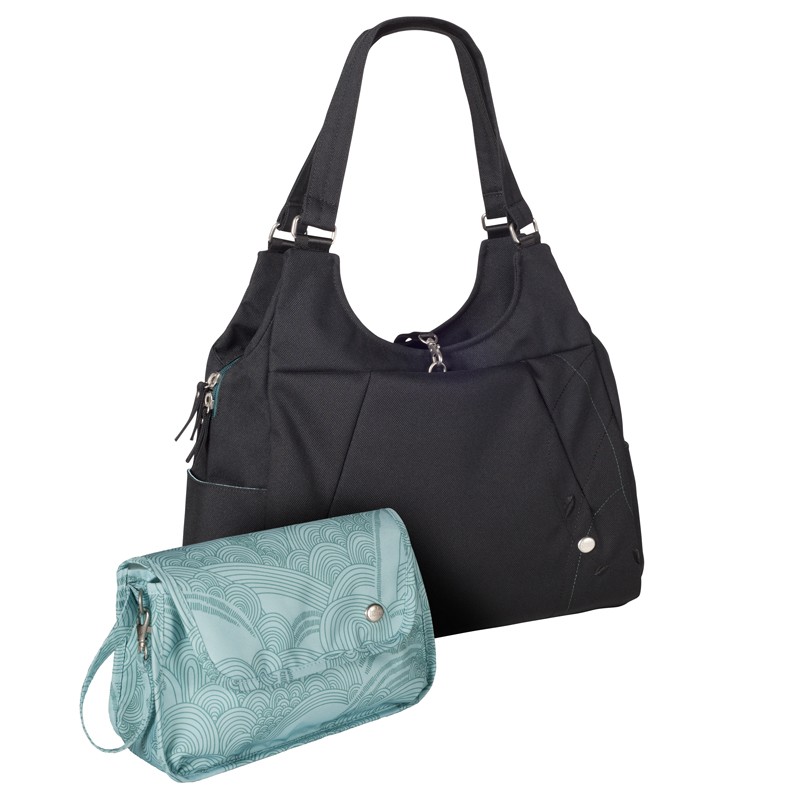 New for Fall 2016, what an incredible multi-use bag this is!  Have you ever thought to yourself, "I just need a nice sized, catch-all bag with lots of organization, that I can use for anything my day brings"?  Then you'll be thrilled to discover the Haiku Renaissance Mama.
This hobo shaped, generous sized bag could be used for:
Work tote – there's a padded laptop sleeve
Workout bag – tuckaway strap holds yoga mat or jacket
Diaper bag – "Mama" diaper changing kit available
Plus each end has an external drink holder pocket (Woo hoo!  Nicely done, Haiku!)
From Diapers to Adventures…
Selecting the Renaissance Mama means it comes with an extra diaper clutch and changing pad.  This little kit is wonderful quality, and is made from that adorable internal blue swirl fabric.  What a smart addition!  Now mom can actually carry a stylish [sneaky diaper] bag, and continue to enjoy it for years to come.
Don't need the diaper kit?  You can order just the Haiku Renaissance, at a lower price point.
Since receiving a Haiku Renaissance a few weeks ago, I use it all the time.  I love the "Mushroom" earthy print, which adds some seasonal flair to any Fall outfit.  Whether it's carrying my lunch, coffee travel mug, gym clothes, water bottle, and smaller purse to work… or tossing in our all of adventures supplies on a weekend outing – the Renaissance has proven itself the perfect adventure companion.
The Haiku Stride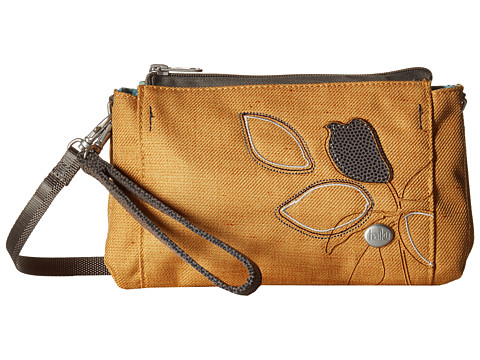 My surprise pick, as I rarely use a bag this small.  I adore my Haiku Stride so much, that I now own two.  Because… that new "Flower Fall Print"!  And I also just recently purchased one for my mom, explaining to her, "Just trust me.  You are going to LOVE having this little bag!".
When is the Stride so perfect?  Well, I add money and my credit cards, using it as a wallet.  Then it also features enough additional room to hold your sunglasses, lip gloss, phone, and even car keys.
Perfect "Core" Bag
Super lightweight, you've got all of your essentials along.  And you don't even feel like you're carrying anything!  It has two strap options:  cute, skinny crossbody strap or wristlet.
This is my "CORE Go-To" bag!
Of course, this makes the Stride ideal for travel.  It also rocks for anytime I'm taking gear and supplies along in a larger backpack.  You know how you still need your purse contents… but neither emptying your purse, nor stuffing it inside your backpack or tote, is an appealing option?  If you've ever found yourself in this scenario, the Stride will be your new best friend.  You're welcome.  🙂
The Haiku Wanderlust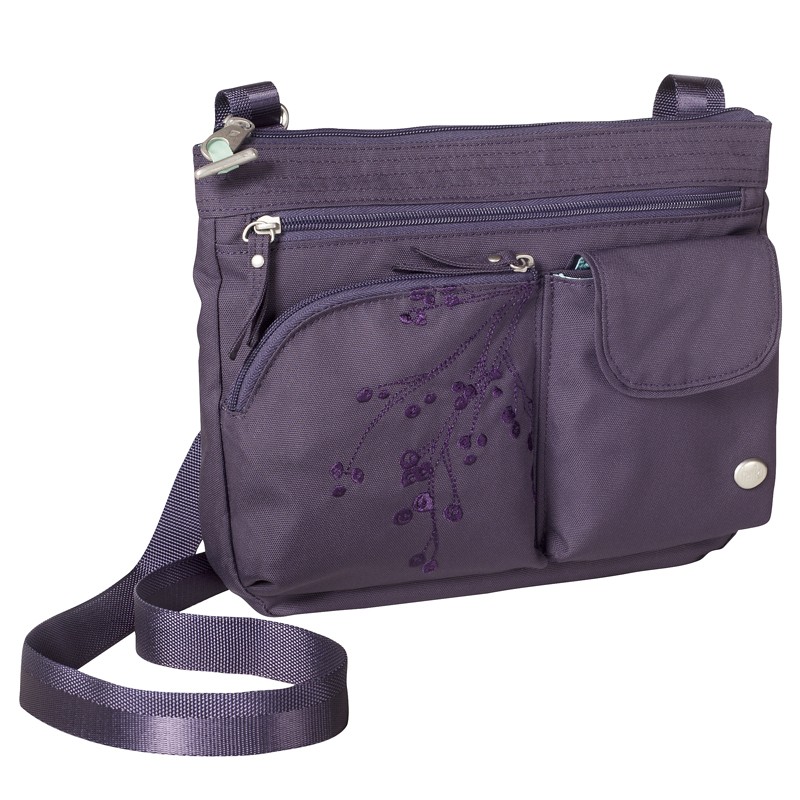 Brand new for Fall, the Haiku Wanderlust is the ultimate compact crossbody bag.  It's not too big, and not too small.  The external pockets are key to pulling off the still-slim design, even when you have bulky items.  Car keys fit perfectly in the external flap pocket.
Safety Features for Travel
Meeting the security demands of the savvy traveler, the Wanderlust also features RFID protection and a zipper lock to protect your interior contents from pickpockets.
Card slots and a mini internal coin purse are provided, if you want to minimize even further and eliminate carrying your wallet.  If you do want to carry your wallet, it fits vertically along one side and still leaves sufficient space for other items.
Very comfortable to wear, this bag fits beautifully and closely to your body frame.  I love the numerous zipper and storage compartments, and find it efficient and really fun to use.  This one's a winner, and its design makes it stand out from the rest of the travel crossbody bag crowd.
Check out the new Haiku Bags collection, and have the right bag ready for your Fall adventures!
*o*     *o*     *o*
I receive some Haiku Bags for free, for the purposes of review.  All opinions are my own.