OluKai is known for "bringing the Aloha vibe along with them wherever they are in the world".  This Hawaii shoe brand originally started out with beachy, warm weather styles.  Their focus was on comfort and quality, with a touch of that laid back tiki-inspired flair.
Now they've brilliantly expanded with a premium leather boot line.  They've used their same signature footbed that's gained them a dedicated following, and nicely transitioned it into some new fall/winter season styles.
Some of the new styles totally exude that Hawaiian flair, and if I were able to wear heels, my first choice would have been this beauty…
Isn't the whip stitching detail fantastic?  So unique and classy.
But alas, I've always wanted a pair of classic chelsea boots to wear roaming around Europe one day.  I knew I'd want a pair that was fabulously comfortable, and the OluKai Malie got rave reviews for comfort.
So that was my pick, and here's what I found after wearing a pair for a few weeks.
OluKai Malie Boot Review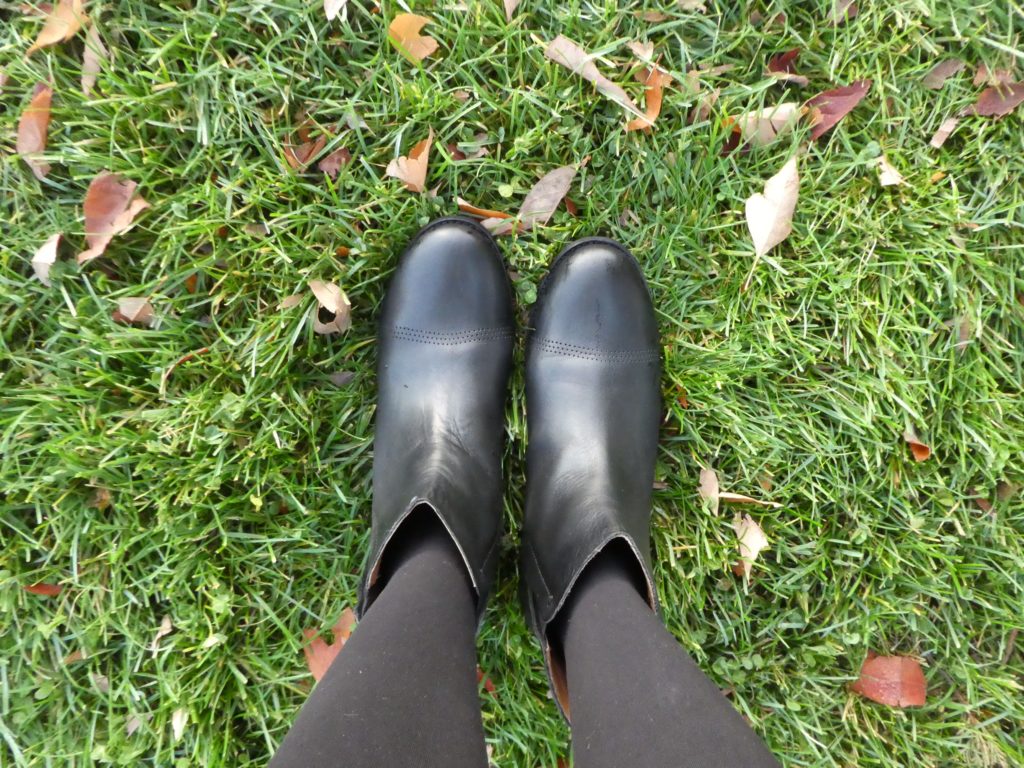 Let's preface this with some background.   I have problem feet.  And it's hard for me to find shoes that don't hurt, much less would be deemed truly comfortable.  I'm flat footed, and have bunions.  Good times.  So ordering online can definitely be tricky for me.
The elegant OluKai Malie runs true to size, and thankfully comes in precise half sizes.  I typically wear a 9.5 (sometimes 9).  I ordered a 9.5, and was thrilled to discover they fit perfectly.
I don't like boots too snug.  The Malie gives me flexible options for wear, and works with either wearing with tights or boot socks.
And they are extremely comfortable!
Ding! Ding! Ding!  Winner, winner chicken dinner.  I'm so happy with my Malies!
The leather is lusciously soft and supple, of premium quality, and literally molded to my foot's shape after the first day of wear.  Actually they are such a soft leather, that I honestly didn't even need any break in time.  Now I've heard people say that in shoe reviews before, but that never happens for me.  Well, it did with the Malie!  They are now my favorite, gorgeous go-to fall/winter boot.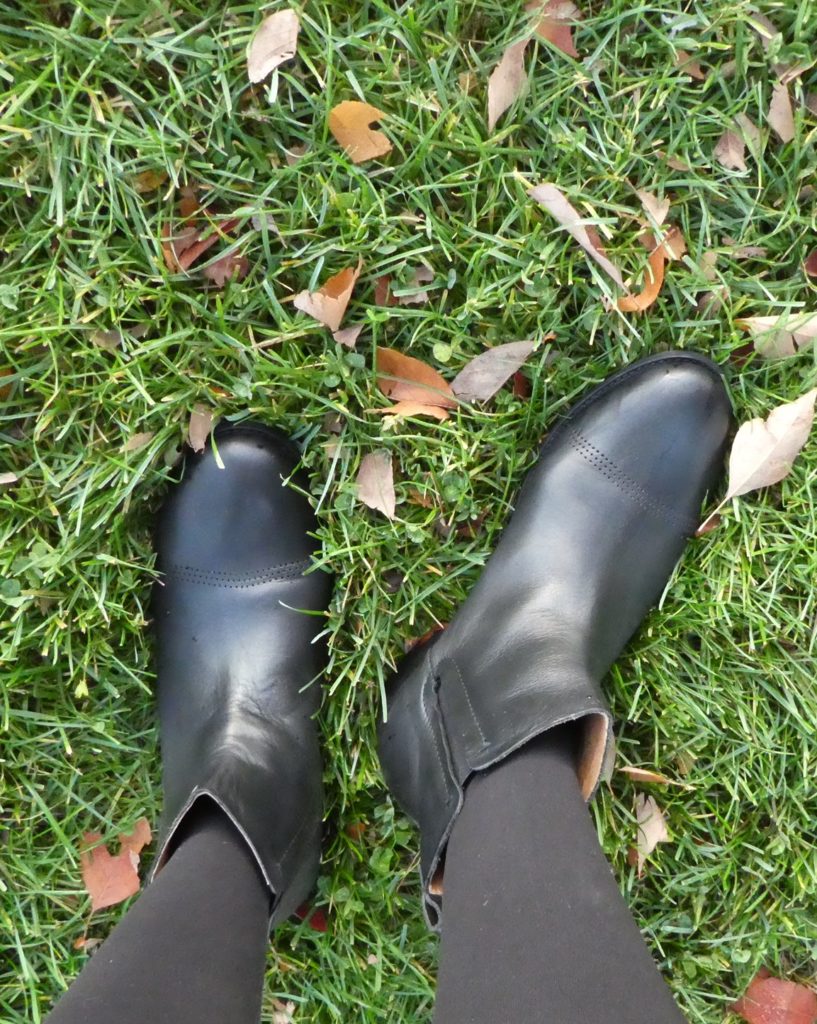 The careful craftsmanship is apparent. Although one of the simpler designs, details such as the engraved metal button on the heel pull give the Malie definite character.
Insoles can be removed and replaced with inserts if you need to, but you'll likely want to stick with them.  OluKai uses an anatomically contoured footbed which cushions and stabilizes your stride.  The toebox is generous and adds to the comfort.
Check Out OluKai Fall/Winter Styles
All OluKai products are backed by a one-year guarantee.  I personally love my Malie boots so much that I already invested in purchasing a second pair of OluKais, the Ka'iulani.
I highly recommend the quality, fit, and craftsmanship you'll receive with a pair of OluKais.  They've got other great boot styles, of varying heights.  Check out the OluKai website to add a little Aloha flair to  your wardrobe this season.
*o*     *o*     *o*
I received a pair of OluKai boots at no cost, for the purposes of facilitating this review.  All opinions are my own.