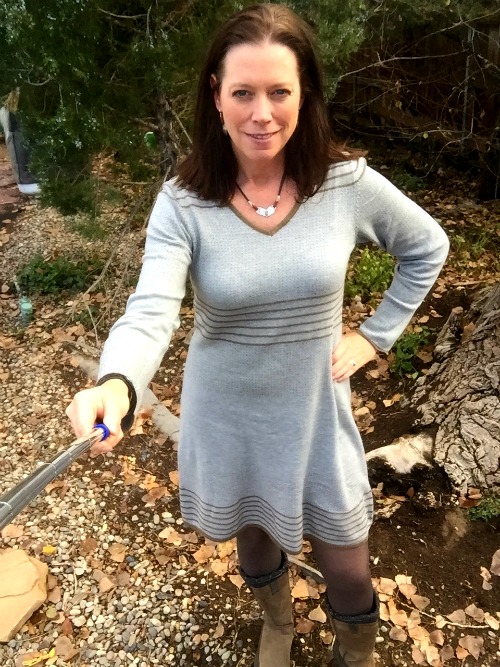 PrAna is a lifestyle brand originally most well known for their yoga apparel, but which has grown to encompass much more. With environmentally friendly materials, fair trade practices, and use of sustainable fabrics – this is clothing you can feel good about, that's good for our planet. Their core belief: "give back more than we take from the world".
Living an active life in Colorado, I adore clothing that multi-tasks for all aspects.  Clothing that I can wear to my office, around town on the weekend, hiking or enjoying outdoor time, and (bonus!) to maybe even exercise in.  Many of the PrAna styles fit that bill, are built for women and men, and work well for everything from travel to taking a hike. The prAna designers even make sure to go adventuring themselves in the clothing, testing and assuring that each piece will be a valued and welcome addition to your wardrobe.
I've been a fan of prAna for awhile now, and find their pieces are of high quality which end up being long lasting staples in my closet. Here's a look at two great pieces from their Fall/Winter 2016 lineup.
prAna Mariette Dress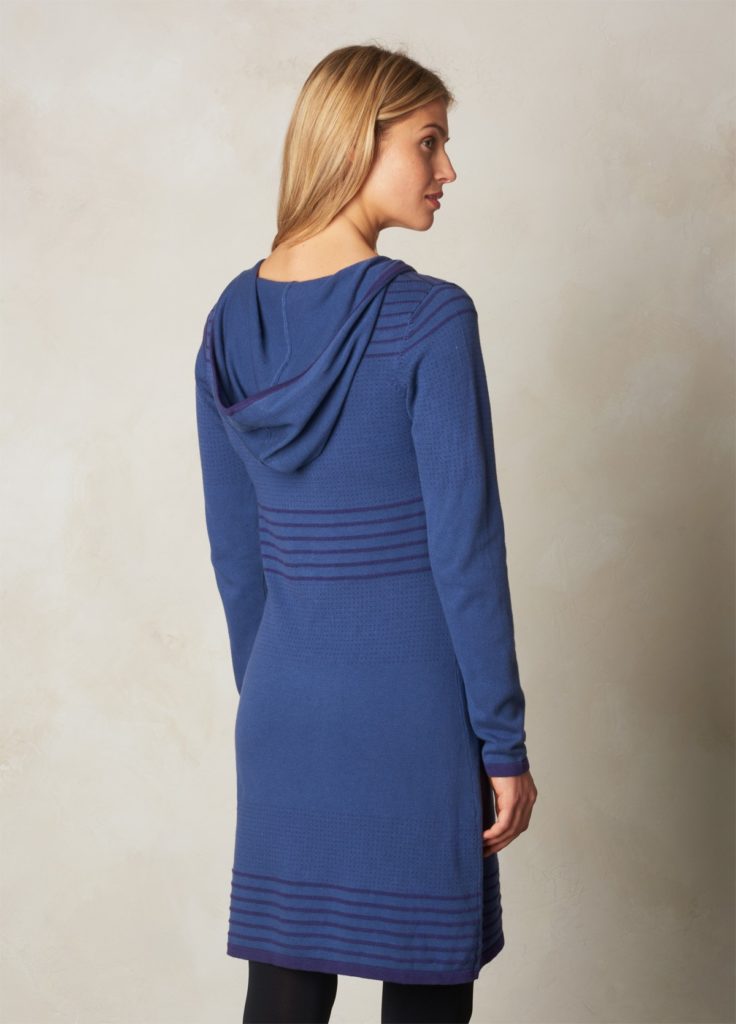 Looking for a super comfortable yet stylish winter outfit?  A great sweater dress like the Mariette is your easy, one-piece answer.  Fair trade and made from organic cotton.
The Mariette Dress comes in three beautiful colors, with a casual hooded design and cool stripe-and-dot design details.  I've had a lot of fun with this piece, as it's a fantastic base pallet that looks amazing on it's own, or like a totally different outfit depending on the sweater/jacket/jewelry/scarf you pair it with.
I do find that prAna runs small, and I always feel more comfortable in their clothing when I size up.  I'm not a small girl, but I think this dress is a flattering cut.  May need to grab the blue one next, as it was really tough to decide!
prAna Kara Jeans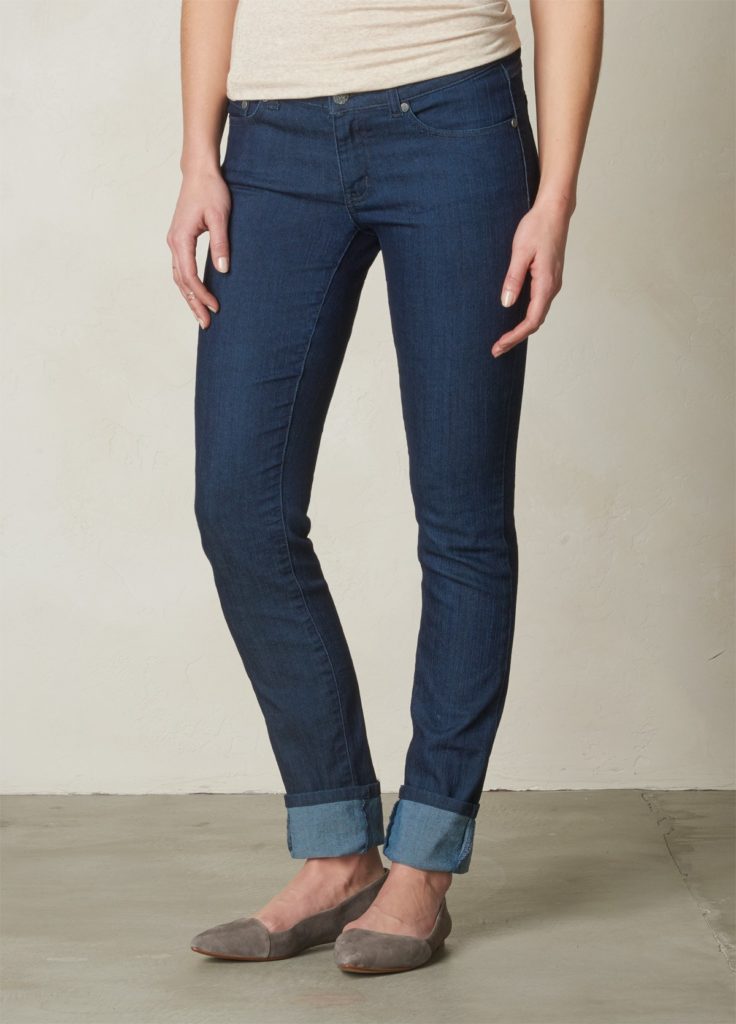 A classic prAna favorite that's been around for quite some time, the Kara Jean keeps returning each season in hip new colors for a very good reason.  Super comfortable with a fabulous fit.  They are simply a must-have.
The light, stretchy material works well year-round (I have both a white summer paid, and now a denim winter pair).  They are a stylish slimmer leg cut, without being uncomfortably tight.  The pant leg is roomy enough to fit over a boot, but also works when tucked in to a taller boot.  Looks cute with a ballet flat or sandal in warmer months.
Tall girls take note, you definitely need to get a pair of prAna Kara Jeans!  Designed to be worn cuffed at the bottom, they are nice and long.  I'm 5'10" and still have a couple of inches to roll them at the hem.  Again, I recommend sizing up if you prefer a generous fit.  Love, love, love these!
prAna Discount Code

PrAna has issued me a discount code to share with my readers.  Use code "MHMF16TAMT" for 15% off your prAna order, and enjoy!
*o*     *o*     *o*
I received some prAna clothing items at no cost, for the purposes of performing this review.  All opinions are my own.