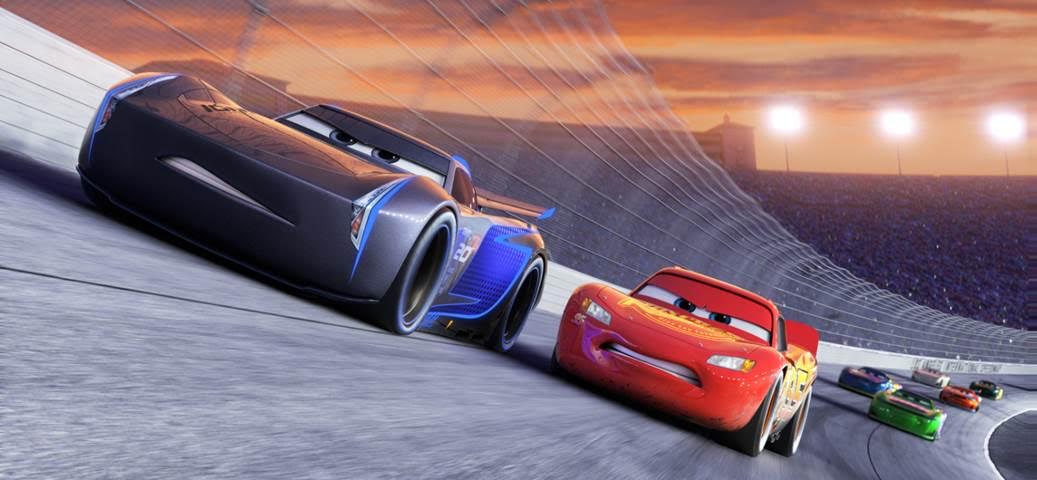 After a distressing couple of months with nothing but that awful (as in, upsetting) teaser trailer of Lightening McQueen getting in a wreck that "changes everything"… we finally are getting an extended peek at the new Cars 3!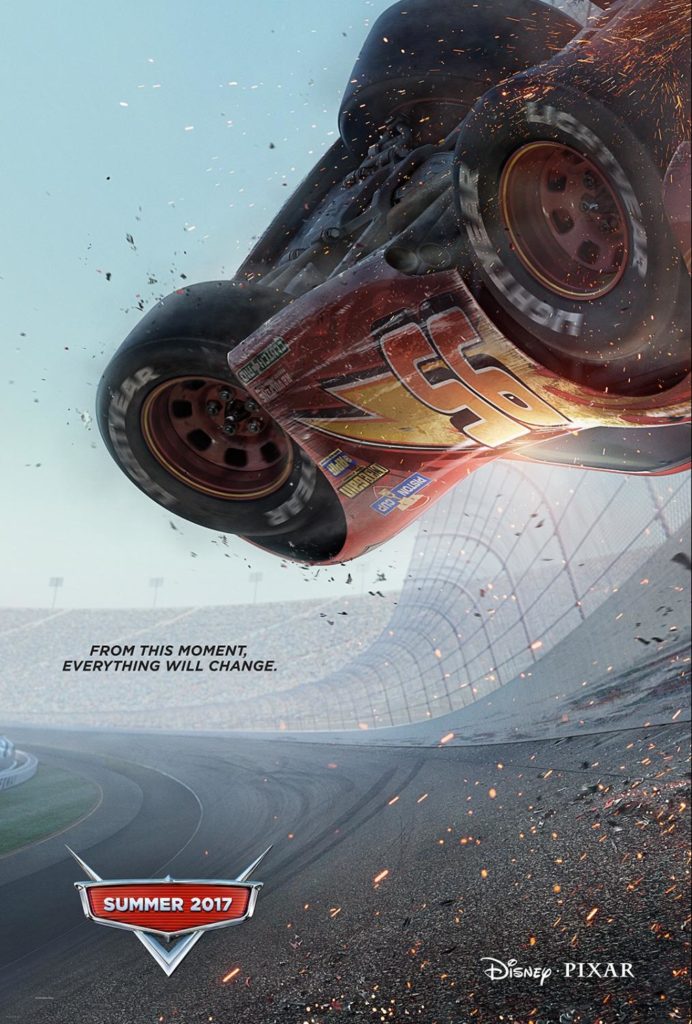 Cars Movies ~ My Family's Favorite!
First, I'd like to address the commentary I've read online about Cars and Cars 2 "not being Disney/Pixar's best work".  What?  What?  What's this?
To hear that someone thinks the Disney Cars movies aren't great films genuinely puzzles me?  My family absolutely ADORES Cars.  The setting, the characters, the storylines, the jokes, Mater's twangy accent.  All of it.
Sure, having a young son who loves all-things-with-wheels has increased our interest.  But as an adult parent who has watches hundreds (perhaps thousands) of animated movies in the past decade, I know of what I speak.  The Cars movies are fantastic, and well worth a repeated watch.  And we can't wait for the release of Cars 3!
I'd just like to plug that if you are new to the parenting/animated movie scene… don't listen to the critical reviews of Cars and Cars 2.  Get a copy now, and get up to speed so you can thoroughly enjoy Cars 3 next summer!
Our Disney's California Adventure Park Carsland Pilgrimage
Allow me a quick plug for Disney's California Adventure Park Carsland.  My family took their first ever trip to California last summer, largely in part to make the pilgrimage to Carsland.  It did not disappoint!
Three rides have been incorporated into this meticulously themed rendition of Radiator Springs.  My kids thoroughly enjoyed all three.  We easily spent a half day exploring Carsland and riding multiple times.
We ate delicious BBQ ribs at Flo's V8 Cafe, met talking Mater, and finally got to experience the impressive Radiator Springs Racers.  I knew it was based on similar technology as Test Track in Epcot.  But it was even better than I anticipated!
Can't wait to return, and definitely recommend a visit to Carsland in California.  To my knowledge there is no official word yet of Carsland coming to Walt Disney World.  Rumors buzz about it being added to Disney's Hollywood Studios in Florida some day.
Cars 3 Cast… Don't Panic
When the cast was announced in a press release a couple of weeks ago, I panicked.  Armie Hammer introduced as the bad guy racer Jackson Storm.  That's cool.  I like Armie.
Wait… where's MATER?
I spent a week stewing over this.  How could they have Lightening, with no Mater??  It just won't be the same without his lovable redneck humor!  Not to fret, I have since spotted mention of Larry the Cable Guy (who voices Mater) on the Cars 3 roster.
Another moment of Cars 3 anxiety resolved.  Disney is sending me on quite the emotional roller coaster in leading up to this movie.
Cars 3 Movie Trailer
Here it is, at long last.  The Cars 3 Extended Look trailer.
Do you plan to see Cars 3 this summer of 2017?
Like CARS on Facebook: https://www.facebook.com/PixarCars/
Follow Disney/Pixar on Twitter: https://twitter.com/DisneyPixar
Follow Disney/Pixar on Instagram: https://www.instagram.com/pixar/
CARS 3 will be in theatres on June 16th.
*o*     *o*     *o*