Iceland… enchanting land of wild ponies, steaming outdoor thermal pools, and stunning views of Aurora Borealis.  This destination has gained notoriety in recent years as a fabulous travel destination.  Being a nature and outdoors lover, Iceland is squarely on my Bucket List.
So when my friends over at Outdoor Families Magazine recently announced this awesome giveaway, I wanted to be sure my readers knew about it.  In celebration of their 3rd year anniversary, Outdoor Families Magazines has worked with Travel East to offer this exciting Iceland trip giveaway!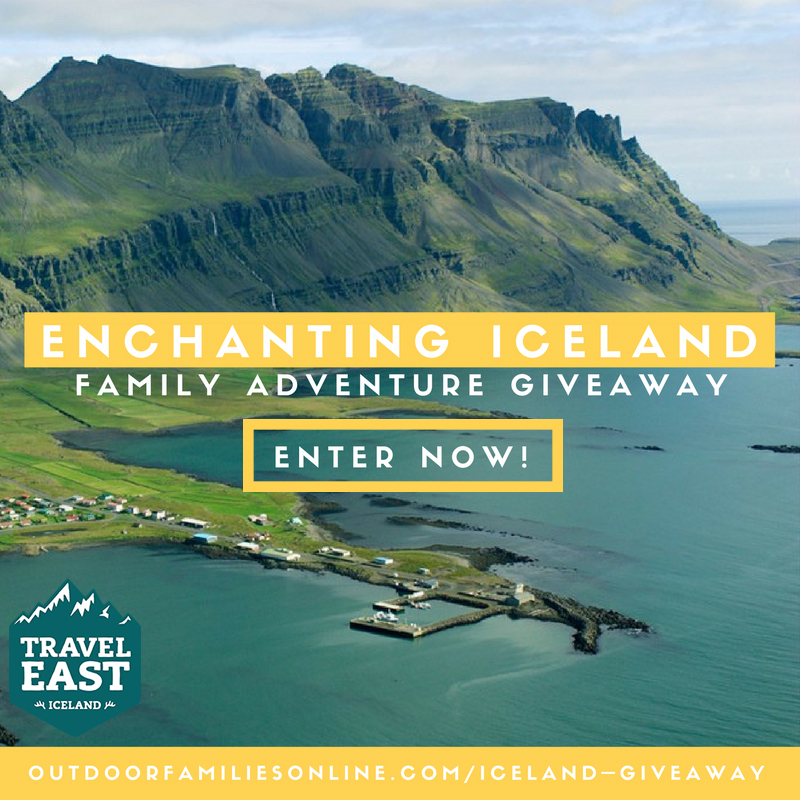 Family Adventure Iceland Trip Giveaway
You can enter HERE for a chance to win the Enchanting Iceland Land and Sea Family Adventure Vacation Giveaway.  This opportunity is for you and your family to explore all the great unknown treasures the "land of fire and ice" has to offer!
The Grand Prize Winner will receive the following:
*o*     *o*     *o*