Living in Colorado brings with it the privilege of easy access to a gorgeous outdoor playground.  It's a large part of why my family lives here, yet it still takes an ongoing effort to get out there and enjoy it.  Even though we love the outdoors, we get busy with everyday life.
Then there's those darn screens, always ready-at-the-helm to suck time.  So I'm constantly looking for opportunities to fit outdoor play into my kids schedule.  Avid4 Adventure summer camps is bringing in the reinforcements, and has got you and your kids covered this summer.
"Sending our daughter to Avid4 Adventure camp was one of the single best decisions we've ever made as parents. We learned much about her as a person and she felt awesome about herself and her experiences."

                                                                                      ~ Avid4 Adventure parent
Avid4 Adventure Summer Adventure Camps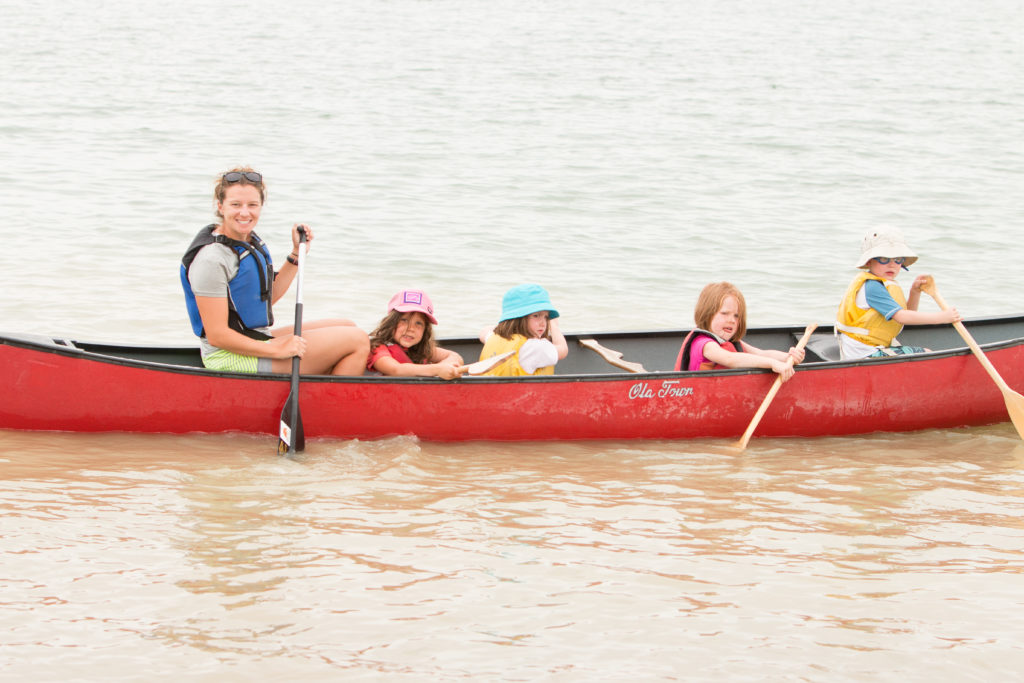 I absolutely love the Avid4 Adventure's concept of summer adventure camps.  They take experienced outdoor enthusiasts as instructors, and utilize time-tested, authentic outdoor adventure curriculum.  The result is an awesome summer outdoor experience for kids.
Whether your child has already spent a great deal of time in the outdoors, or these activities are new to them, Avid4 Adventure strives to make all levels of adventurers feel welcome.  While learning to stand up paddle board or rock climb can be exciting… the camps are not just about building skills.  They are about growing confidence and learning to take healthy risks.
Parents get peace of mind, knowing their children are in good hands.  And little campers get to enjoy nature and the chance to learn a new recreation skill (or two… or three!)
Avid4 Adventure offers both day camps and overnight camps, at numerous location throughout Colorado and California.  Kids from Preschool to 7th grade are welcomed at a variety of themed camp programs.  Choose from single sport or multi outdoor sport camps, which also incorporate curriculum on how to thrive in the outdoors.
This is a fantastic resource for busy parents who have to work, but would much rather have their children outside doing activities this summer… than sitting inside on their devices.
Minimum Age for Avid4 Adventure Summer Camp?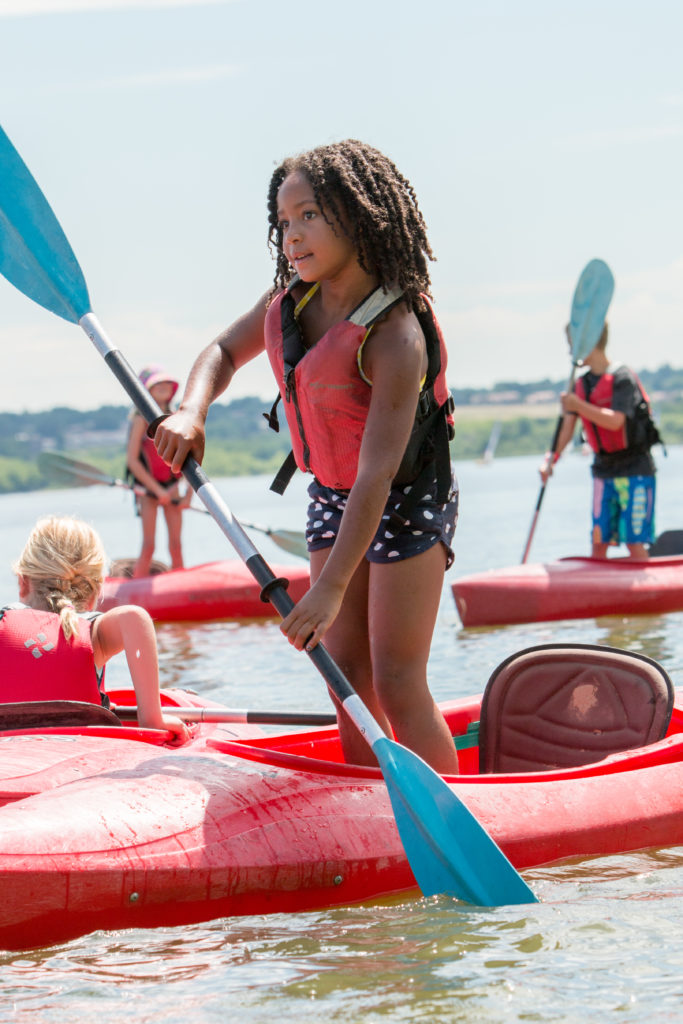 Did you realize your child can attend an Avid4 Adventure summer camp as young as age 3 ½?  There are a couple of different day camp options for even Pre-K and Kindergarten tots.
My son started kindergarten this year.  It's been such an enjoyable journey watching him change and grow from his new activities and interactions.   This is an amazing age of discovery and finding themselves!
Whether your child is naturally cautious, or a fearless daredevil (like my crazy 6-year-old!), they will receive encouragement to learn a little more about something they love.  Day camps include a balanced mix of activities such as:
Hiking a trail
Paddling a kayak
Stand up paddle boarding, a.k.a. "SUP" (Hey, then they can teach YOU!)
Zooming on a strider (balance bike) or pedal bike
Creative time… such as art and music
Day Camp Options for Kindergarten through 1st Grade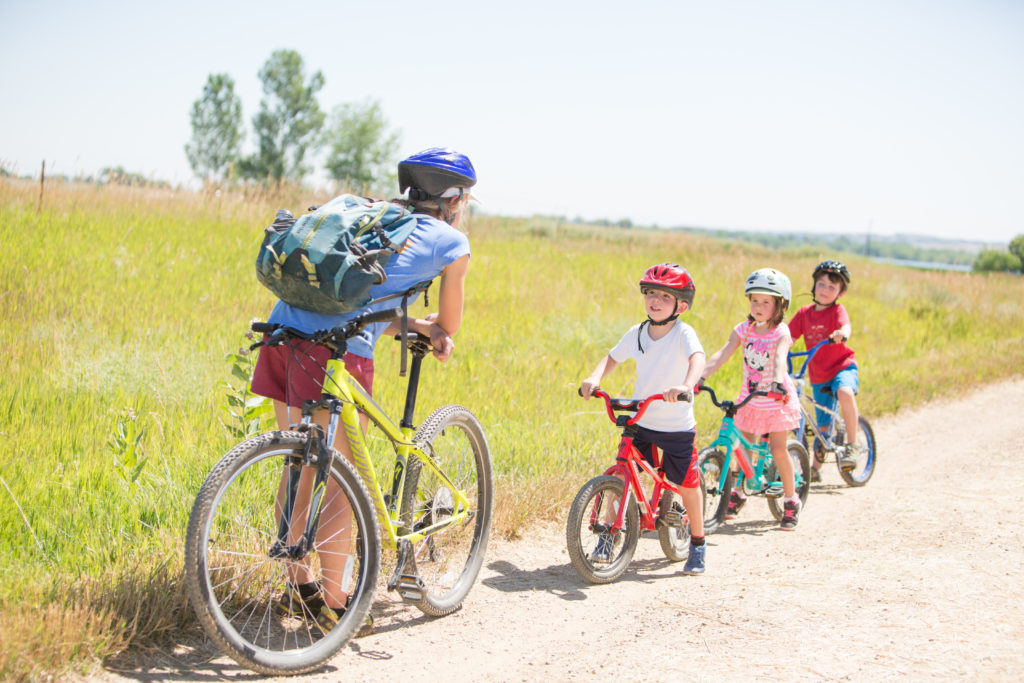 Avid4 Adventure offers two fantastic day camp options for little tykes ages Kindergarten through 1st Grade.  Both are available at Colorado and California locations.
Explorer Camp:  Give your little explorer the chance to get comfortable with a host of exciting outdoor activities.  The week's adventures will include canoeing, kayaking, biking, yoga, art, music, and good old fashioned exploring!  Leave-No-Trace and learning about flora and fauna are also incorporated into some fun and educational hikes.
Learn to Bike Camp: Ideal for the aspiring young cyclist, with a reassuring ratio of 4:1 instructors.  Kids will be  grouped together by ability level.  Although the focus here is learn to ride a bike and build confidence, the camp will include a variety of other fun and creative activities, too.  Intended for 1st time riders (not those who can already ride).  You do not need to bring a bike, as a bike fleet is provided.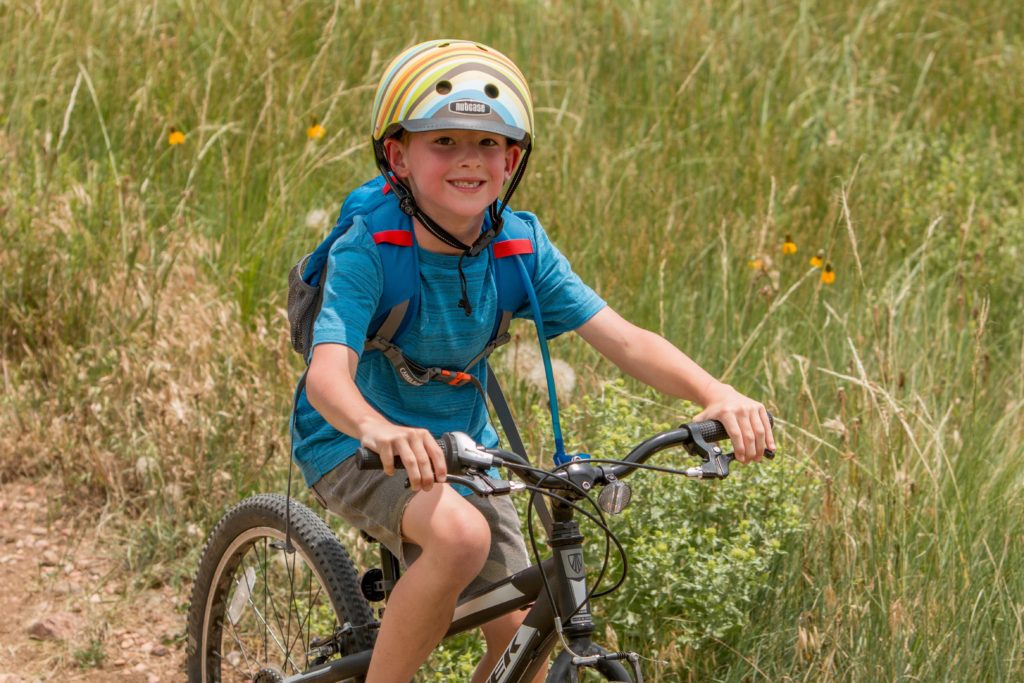 Early Bird Special Rates in February ~ Coupon Code

It's definitely not too soon to look at summer 2017 camps.  Avid4 Adventure is currently running a special good through the end of February, with discounts on their summer adventure camps.
Save $25 – $70 on day and overnight camps – ends February 28th!  
Use coupon code: EARLYBIRD
Now is the perfect time to check out the Avid4 Adventure site, check out the exciting camps lined up for this coming summer, and make a reservation for your child.
*o*     *o*     *o*
All photos courtesy of Avid4 Adventure.  Consideration provided by brands mentioned in this post.  All opinions are my own.