Hooray for Disney Wordless Wednesday!  With only 27 sleeps left on my family's countdown to our next Disney World vacation, I enjoyed looking through photos for this week's theme.  Here are the four most common things I always take pictures of.
# 1 – The Castle and Fireworks
I don't want to talk about Wishes going away.  *sob* At least we'll get to see it one last time.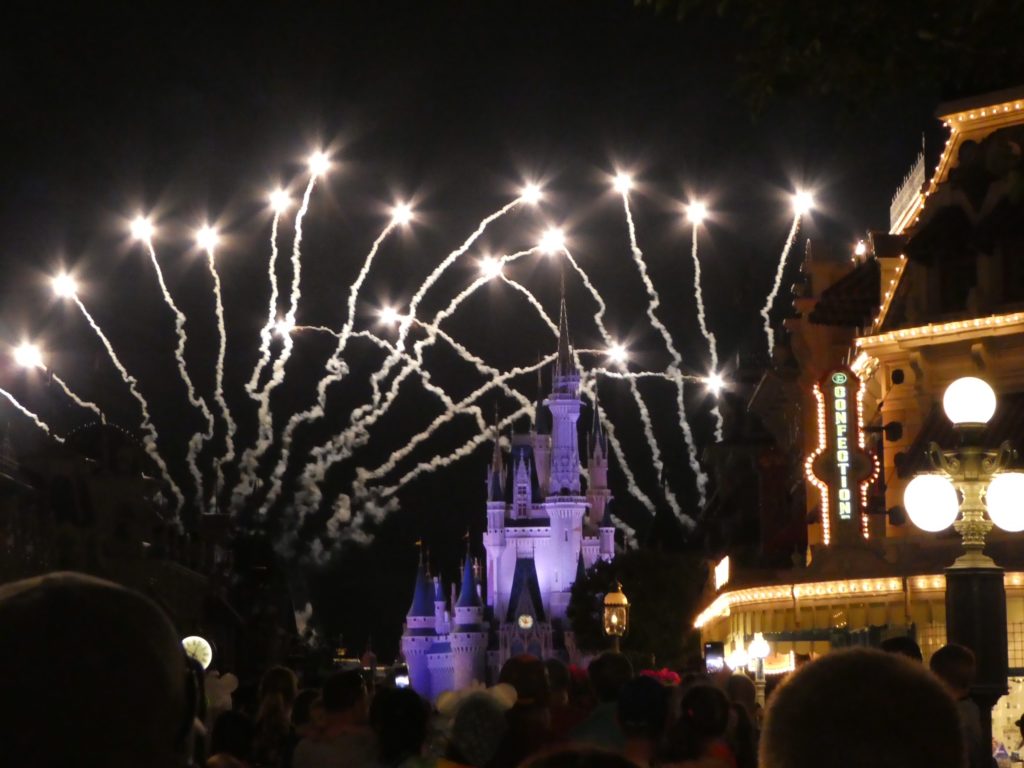 #2 – Family Photo Entering Magic Kingdom
A classic.  It's no small feat to pull this off, either… as my family's always vibrating with excitement to get inside Magic Kingdom and start our day of fun!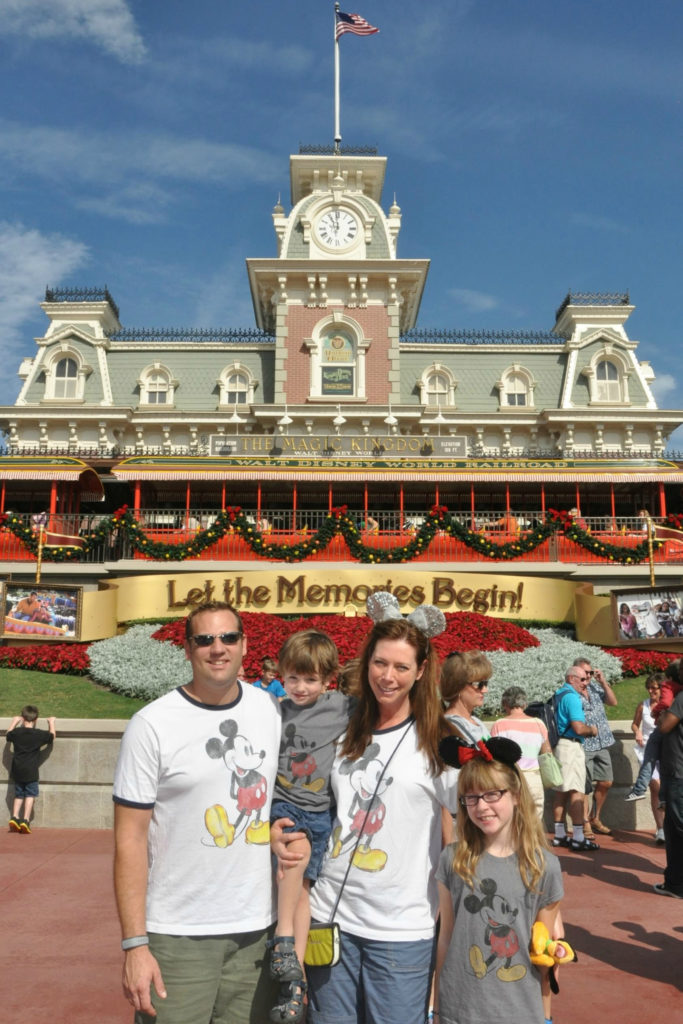 #3 – Disney Food, Particularly Mickey Waffles
A blogger's annoying habit.  "DON'T EAT THAT YET!!!"  🙂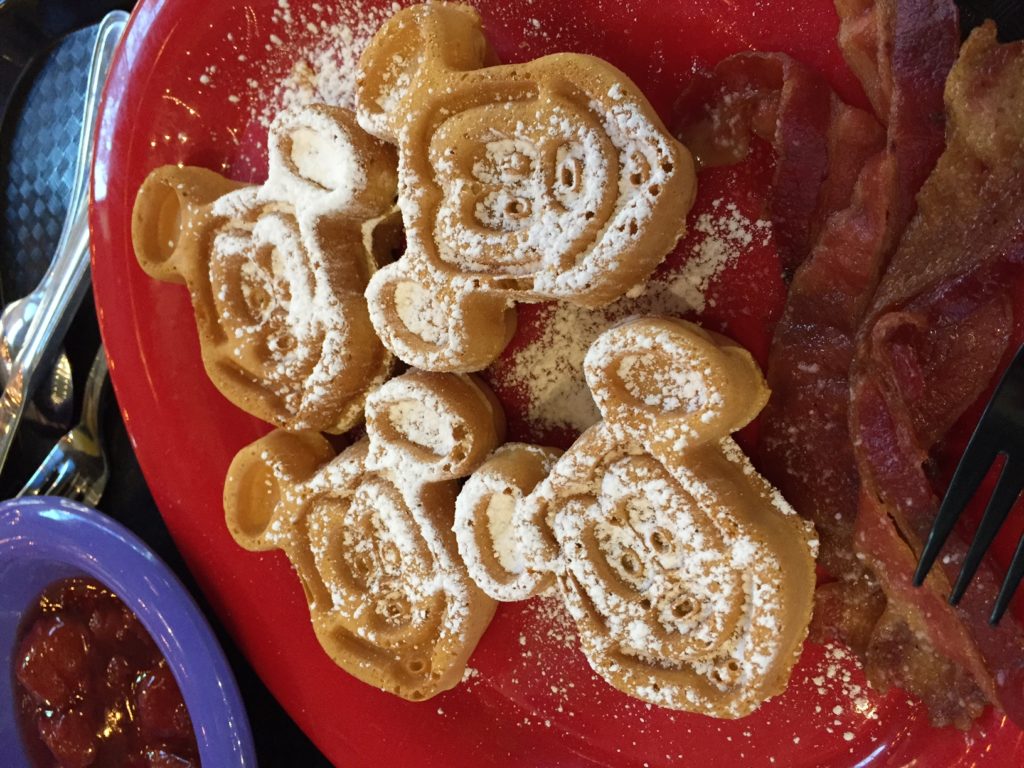 #4 – My kids with Mickey
I wish I had used some consistent pose/character/location for photos with my kids on our trips through the years, like I've seen some parents do.  Oh, well… shots like this still make me happy.
It doesn't matter where we find Mickey, seeing him is always a highlight!  Thrilled to be headed back to Garden Grill this next trip, since we had a blast with the characters last time we were there.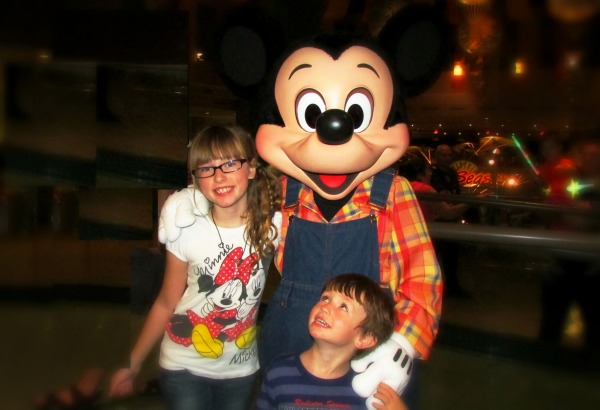 That's a wrap!  Click the icon to head over to Deb at Focused on the Magic for this fun weekly blog hop.  There you can check out all the other awesome Disney "4 Things I Always Take Pictures Of" posts.
*o*     *o*     *o*