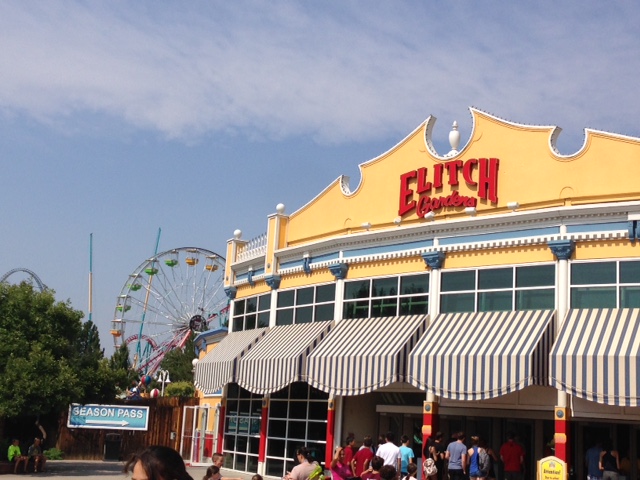 The school year is winding down, and it's time to start plugging in some "don't miss" fun events into your Colorado summer fun calendar.  Check out this upcoming music roster and incorporate some of the Elitch Gardens Concerts for 2017, and consider the perks of being a season passholder.
There is no additional charge to attend the music concerts, they are free with park admission.  Plus, Elitch Gardens offers an excellent season pass deal of only $69.99 (more on this below), which will have you covered for lots of summer excitement.
Located in the heart of Denver, when my family visited Elitch Gardens for the first time we had a blast.   My kids were ages 4 and 10 at the time, and both had fun.  These were our favorite Elitch Gardens Experiences we consider must-dos.
We'd love to return some time and check out the water park area.  And planning our visit during one of these Elitch Gardens Concerts for 2017 seems like an awesome idea we may have to try.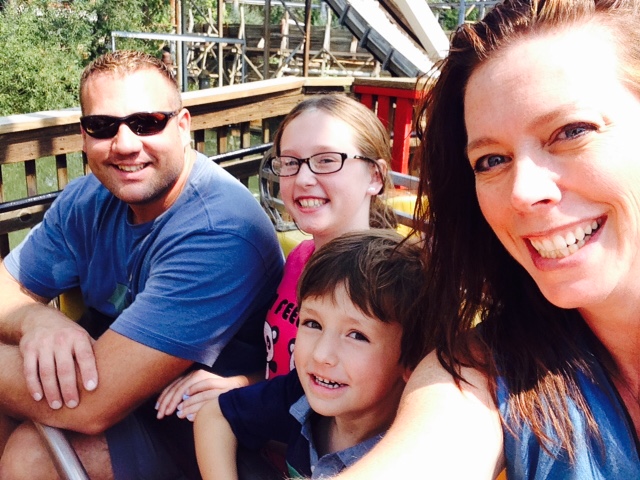 Elitch Gardens 2017 Season Pass & Passholder Perks
An Elitch Gardens 2017 Season Pass sells for $69.99, same rate for adults and children. This is a heckuva deal!
Other Elitch Gardens 2017 Season Pass combinations are offered, if you are interested in adding a dining plan.  We thought the food was surprisingly good (read here to see our favorite Elitch Gardens lunch spot.)
With a 131 day long season, you'll get summer-long free concerts plus unlimited visits to a theme and water park for around $70.
Season Pass holders also get special perks, such as:
Preview of the new thrill ride, Star Flyer, and the entire park during Sneak Peek Weekend on April 22 & 23.
Free Souvenir Cup if you purchase a Elitch Gardens 2017 Season Pass and visit the park by April 30, 2017
Free Bring-A-Friend tickets
Free Season Parking, if you purchase a Elitch Gardens 2017 Season Pass by June 11, 2017
Elitch Gardens Concerts 2017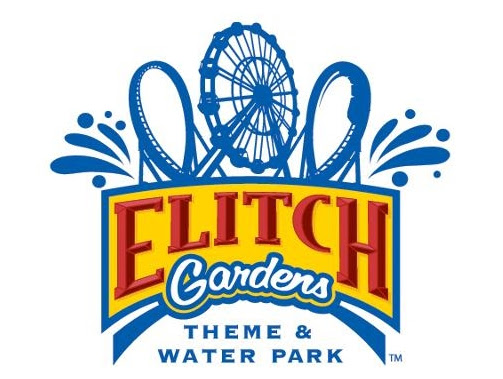 Here's the lineup of concerts for 2017.  This year offers Elitch Gardens biggest and most diverse lineup in its history of free summer concerts.
June 3 – Skillet… Grammy Award Winning Christian rock band
June 18 – Los Huracanes del Norte
June 24 – R5
July 1 – for KING & COUNTRY
July 22 – Jacob Sartorius
July 29 – Vince Neil of Mötley Crüe
August 5 – Citizen Cope
August 6 – La Maquinaria Nortena
August 12 – Forever in Your Mind
Elitch Gardens opens to the public for the 2017 season on April 29.  This is its 127th consecutive year of providing quality, family friendly fun.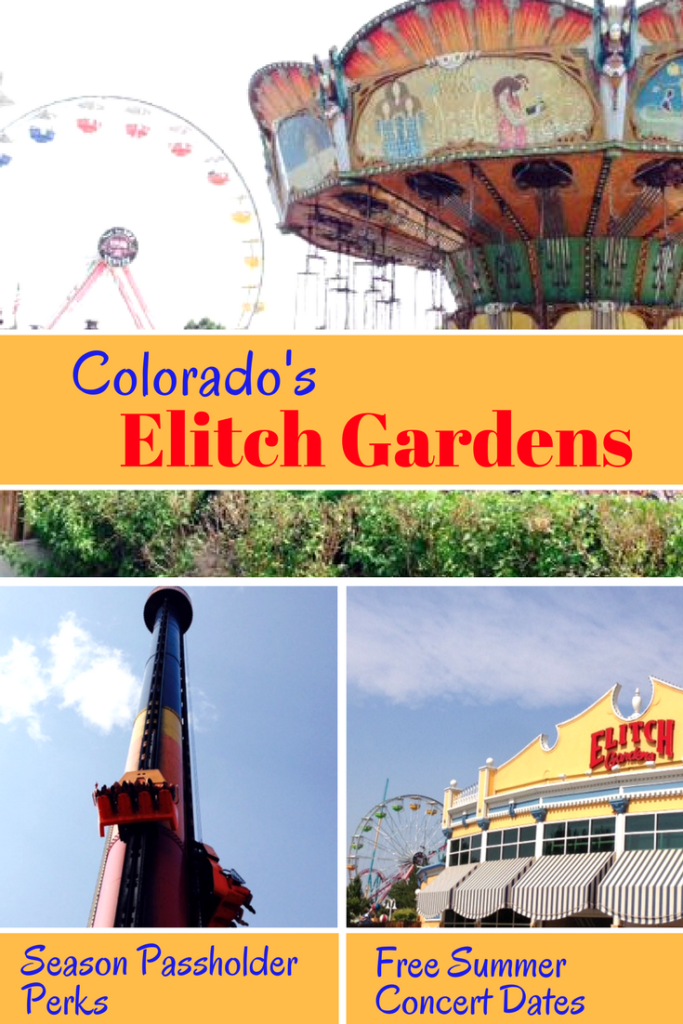 *o*     *o*     *o*