When you're in charge of planning your child's party it's easy to set up high expectations for yourself.  Especially with social media platforms like Pinterest around to remind you what your party could look like, if you had an unlimited budget, and accessibility to a plethora of celebrity quality vendors.
For the rest of us mere mortals, here are some ideas to ensure that a kids party in Denver (or anywhere) is a success!
Attention to the Child
It's easy to completely take over the party and plan it according to your own specific tastes. However, it's important to remember why you're throwing the party in the first place.
Be sure to take into account their interests, age, and personality. This will lead you to planning a custom party for your child, and they will have fond memories about it for years.
 Ability to Research Online
The Internet is your absolute best friend when you're in the midst of planning a celebration. Finding a source for party planning is as simple as pulling up your favorite search engine!
Party specific websites like Punchbowl or Gigmasters will even have reviews from past clients, as well as more detailed information so you can be sure that you're hiring trustworthy sources of entertainment for the party.
 Organization
Being organized for the party is the number one key to success. When you have a plan in mind, it's so much easier to get the ball rolling and ensure that every goes exactly as planned.
Plus, you want to enjoy yourself at the party instead of dealing with issues that arise. It benefits everybody to be completely prepared for the festivities.  Maybe you can even delegate a few tasks to fellow moms, to help alleviate the chaos on party day.
 Entertainment
There are many different forms of entertainment to consider for kids parties.  A few ideas include bounce house rentals, candy buffets, face painting, clowns, and more.
If you have a large age range of children at the party, it's a good idea to try to find something that everybody can enjoy. It makes for a well rounded celebration.  We've hosted a Disney costume party for a wide range of ages before, and everyone had a blast.
A Party Bus Rental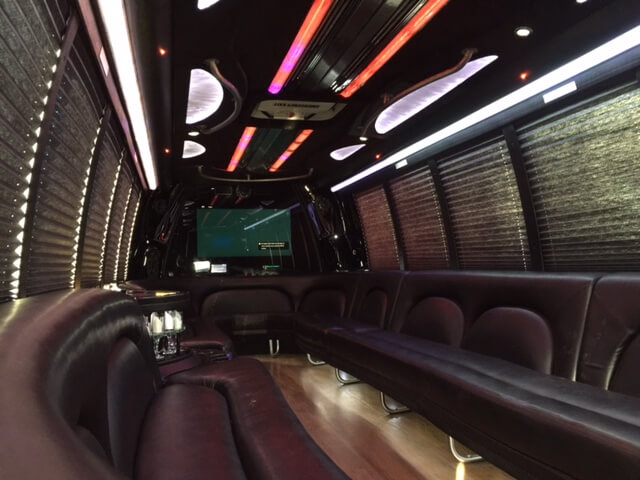 We know it might seem out of the ordinary to consider renting a Denver Party Bus for a children's party, but it's an especially great option as far as convenience is concerned.
The younger crowd absolutely love the televisions, loud sound systems, shiny lights and the overall experience of professional transportation. The vehicle can be decorated beforehand as an extra surprise, and there are already convenient cup holders on board.
There aren't any limitations of where you can go when you use this transportation, so you can create an itinerary with stops at all of your child's favorite places. It makes for a well organized party that makes you seem like the coolest parent in town!
Planning a Children's Party
Planning a children's party can turn into a headache, especially if it happens to be your first time doing so. Luckily for you, in this modern day, there are so many local party planning resources at your fingertips.
The most important thing about planning this type of celebration is keeping the children in mind. In the end, you'll be happy that you put the extra energy into this party, and so will everybody in attendance.
*o*     *o*     *o*
Article submitted by a partner of this blog.