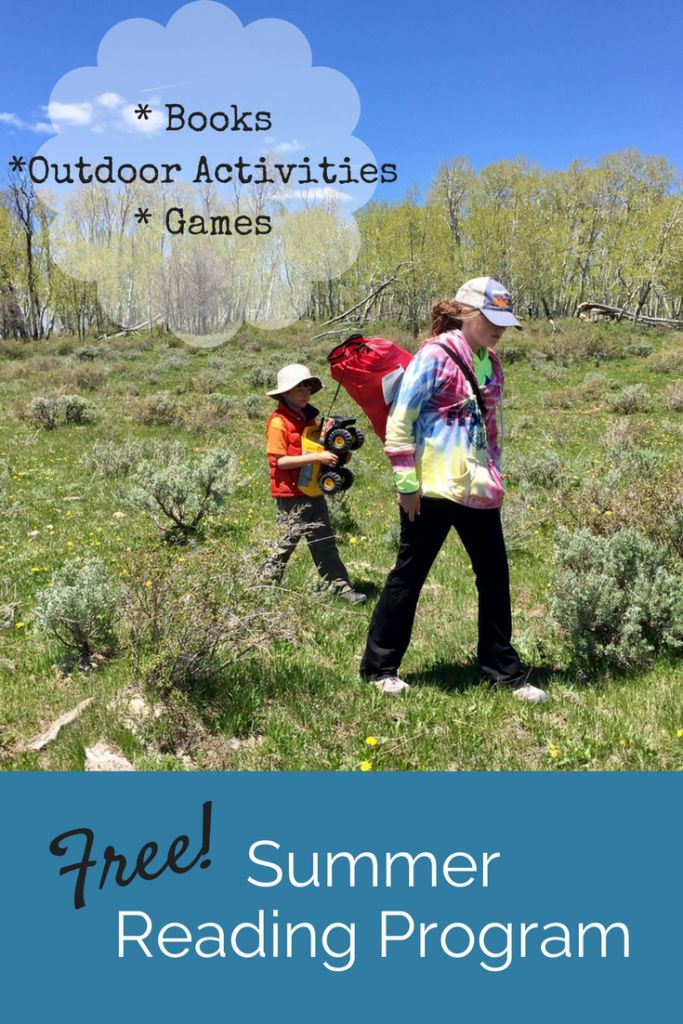 As a parent of two school aged children, I confess I don't worry too much about "stopping the summer slide".  In Western Colorado, their summers off from school are precious and short.  They need a break.
But I have already noticed the antsy boredom.  And the too-much-screen time.  So when I heard of Cricket Media's free summer reading and activity program, I immediately checked out the site.  They've got a great calendar set up, with something new to check each day.  So far I'm seeing downloadable activities that inspire reading and getting outside to explore with a nature bingo hunt.  Very cool!
This *just* started, so now's a great time to get started and check it out!
Free Summer Reading Program ~ Bug Camp 2017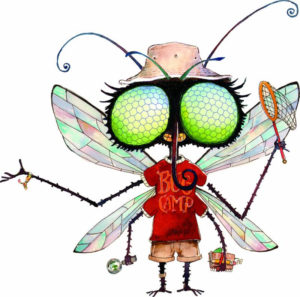 Cricket Media invites families everywhere to discover a world of adventure and learning with BUG CAMP 2017!  This free summer reading program launches June 5th.
Created with engaging content from Cricket Media's award-winning magazines for children and teens, BUG CAMP offers an interactive way to get the family reading and stop the summer slide.
BUG CAMP 2017 will offer nine weeks of reading-focused fun, from:
downloadable stories
games
recipes
easy craft ideas
outdoor activities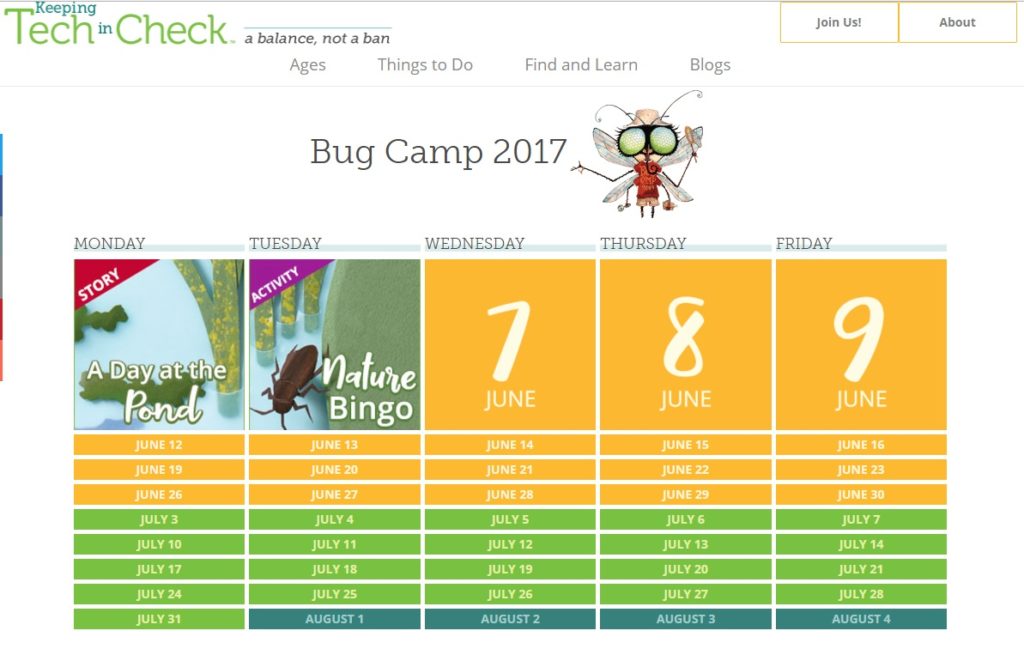 The content will all be crafted by Cricket Media magazine editors for various age and grade levels.
Kids, parents, and caregivers may grab great ideas to fill their summer days with engaging activities tied to each week's reading.  Make a water scope to view pond life.  Play a "Nature Detective Bingo" game.  Or make dragonflies out of pretzels!
BUG CAMP 2017 is a feature of Cricket Media's new Keeping Tech in Check initiative.  With the tagline, "a balance, not a ban," Keeping Tech in Check offers a wealth of tools, tips and resources to help families find the right balance between technology and real-life experiences.
Download Free Nature Journal
Families may also download Cricket Media's free "My Nature Journal" at PBS Parents' summer site: http://www.pbs.org/parents/summer/.
Have fun, get outside, and enjoy your summer!  🙂
*o*     *o*     *o*