Not gonna lie. When the brand name changed from "Horny Toad" to "Toad&Co" a few years ago, I thought it was a smart move.  It's one of several refinements I feel this clothing company has undergone, but one thing remains the same.  They've made some very cool stuff, for a very long time now.   I think Toad&Co is one of the best travel and outdoor clothing brands out there.  Their quality fabrics are a treat to wear, styles are typically flattering with a nice fit, and their clothes are always very comfortable.
In summary, I'm a big fan.  And here are three of the wonderful pieces I've tried out, which I recommend for your summer adventures.
#1 – Toad&Co Sundowner Fleece Vest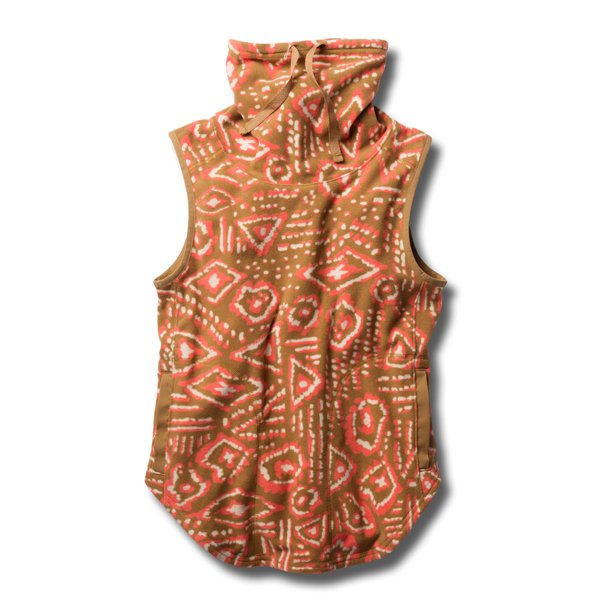 Isn't this awesome?!  It's so unique, yet makes so much sense.  The thick, luscious fleece of the Sundowner Fleece Vest will make you want to sleep in it.  Bonus, you'll be the coolest looking chick at the campground.
Cozy pockets are a nice touch on this fun piece. The high collar offers cuddly warmth when cinched up over your neck, or lays down nicely with a cowl look.  It looks best over a semi-fitted top, but can also be worn over most shirts (as shown in my photo below).
Or just wear it alone.  Which you'll totally want to do, because of that amazing fleece fabric!  Possibly the thickest, softest fleece I've ever felt.  Washes quite nicely, with no shrinkage.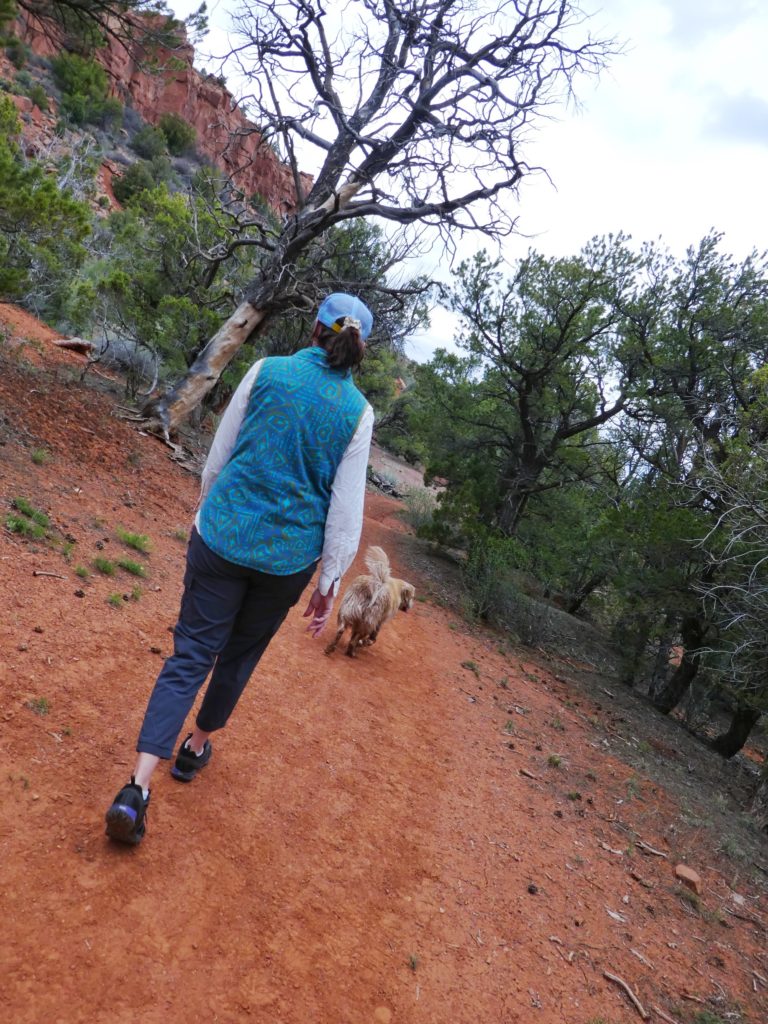 #2 – Toad&Co Debug Sport Hoodie
I'm not sure what I expected from the Toad&Co Debug Sport Hoodie… but I was shocked at how soft it was.  This technical piece is from their Debug line, and definitely carries it's weight in the outdoors.  The fabric is a super soft, sustainable poly blend.  It's "moisture–moving, UV–blocking, odor–inhibiting, heathery–looking, cotton–like jersey", and I can testify to the fabulous feel against your skin.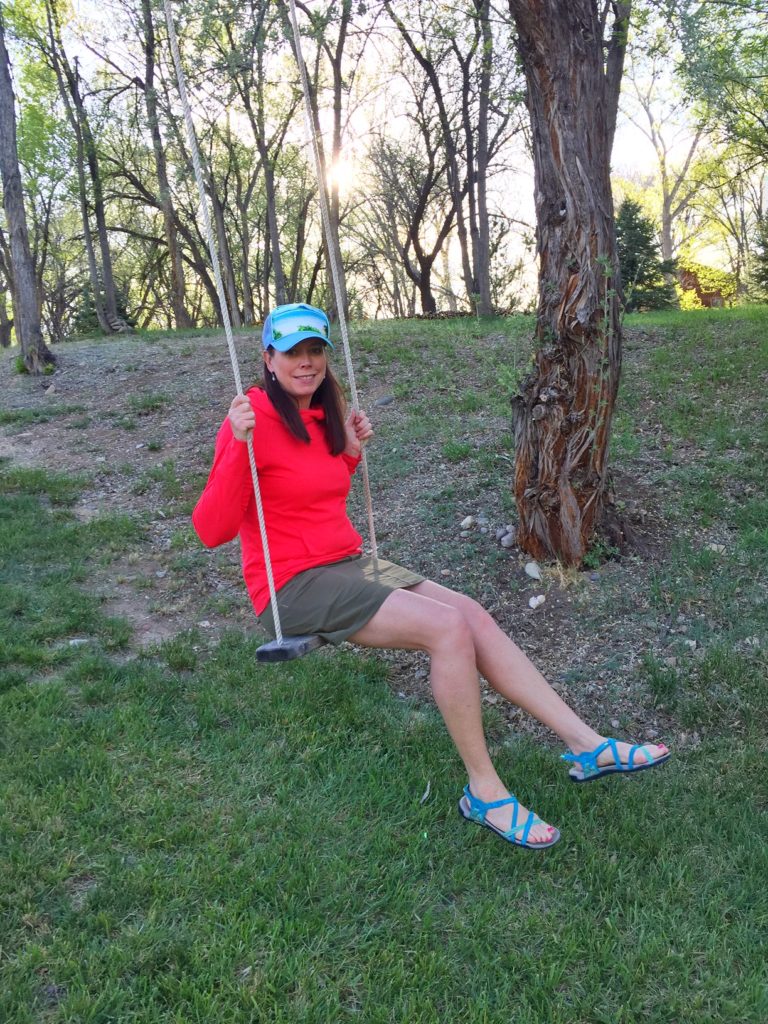 Possibly the best part is that the hoodie also has Insect Shield® Technology built in.  This is an effective, fabulous alternative to smothering yourself with stinky chemical bug spray.  I take Insect Shield clothing along on every camping trip, for every member of my family.  But Toad's Debug Sport Hoodie is the best-designed, most comfortable piece I own.  Love the long sleeves with thumbholes, high collar with buttons, and available hood.  Lots of protection and coverage, yet it's lightweight and doesn't wrinkle… making it ideal for travel as well.
And it looks good.  🙂
#3 – Toad&Co Jetlite Crop Pants
Even though I didn't succeed in finding the perfect fit in these pants, they have some excellent features and I adore the fabric.  The Toad&Co Jetlite Crop Pant is super lightweight and airy, making them a refreshingly cool summer option to wear on hot days.  They do not wrinkle, and the fabric has a lovely stretch to it which adds comfort.
Sizing was tricky for me.  I'm between two sizes right now, and did have to size up in the Jetlite.  The larger size was roomier, but for some reason the waist still seemed tight.  Not sure what's up with that, but there is a drawstring to adjust for fit.  In spite of the imperfect fit, I still wear them a LOT.  They are so cool and comfortable. I love the leg detail of a cute little dip/notch on the inside of the leg.   The indigo color is absolutely beautiful, and this gorgeous material even has a slight sheen to it.  With soft, quick-dry material, they belong equally on the trail hiking or whisking through an airport to your next destination.
Seriously.  Top notch, super cute, ideal pants for travel or outdoors.
*o*     *o*     *o*
I received the items described here at no cost, for the purposes of review.  All opinions are my own.