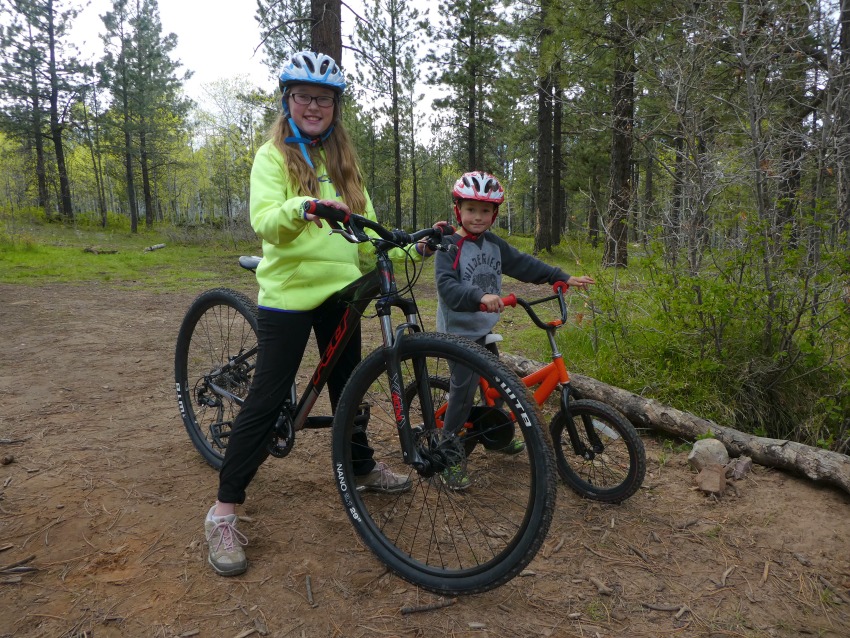 Summer biking season is in full sway!  One of our absolute favorite things to do is hit the trails for a family mountain biking adventure.  But logistically, we most often find ourselves riding the streets in town.
Did you know that 600+ cyclists a year are killed by cars, and 80% of the accidents happen during the day? Riders overestimate their visibility by 700%!  So how do you stay safe, and make sure you don't have any issues with cars spotting you?  June is Safety Month, and is an ideal time to asses your family's bike safety tactics.
Alarmed by these statistics, Trek embarked on a mission to cut cycling deaths by 50% by the year 2020. As a first step, Trek partnered with Clemson University on a visibility study, and from the study's findings created the ABC's of Bike Safety.  Below are their valuable tips, which map out the must-dos to remain safe on the road.
Trek's ABC's of Bike Safety
Always On: At the very least, riders should install front and rear-facing daytime running lights to be noticed as these lights decrease the likelihood of collision up to 33%
Biomotion: Cyclists who effectively draw attention to their moving parts are up to 83% more noticeable
Contrast: Detectability requires contrast — fluorescence is shown to decrease a rider's risk of incident by as much as 53% during the day while reflective gear makes you 72% more noticeable at night
So…. add some lights!  Dress in brights!  These are things you can easily do for yourself and your children to prepare for safe biking.
And to help bolster your arsenal, here is some of the best Trek safety gear we found.
Trek Bike Safety Gear
Adding reflective clothing over whatever biking apparel you are wearing in an excellent way to add visibility, and hence increase safety.  Some awesome options from Trek/Bontrager include the following.
Fluorescent Clothing
Bontrager Visibility Thermal Knee Warmer, $44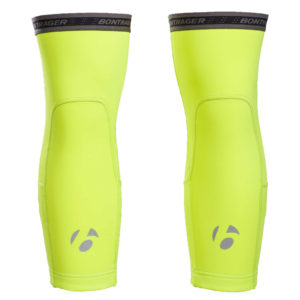 Not only are they bright, they are soft, thick, and comfortable.  Much better visibility, and the bonus is they add warmth to your legs on those chilly rides.   Bright arm warmers, and longer leg warmers also available.
Bontrager Velocis Halo S1 Softshell Jacket, $299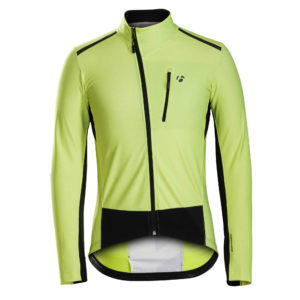 This jazzy softshell is an investment piece and a great technical addition to your biking wardrobe.  Adds warmth and high visibiliy, but no bulk (note, the mens jacket runs really small).  Infused with reflective pixels, it's an outerwear essential for day and night rides at or above freezing conditions.  Also availalble in a womens version.
Day Running Lights
Bontrager Ion 100R, $39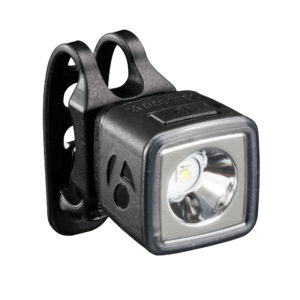 Huge safety tactic to see and be seen. Bontrager headlights and tail lights provide you with the visibility you need in daylight, low light, and at night.  Gives you extra safety during the day.  And prepares you for when that summer evening ride runs later than you expect.
Helmets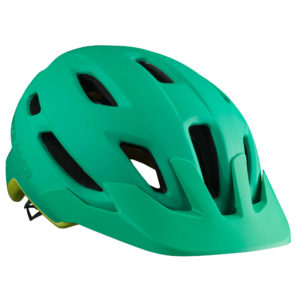 Bontrager Quantum MIPS Bike Helmet, $99
An last, but not least… don't forget your helmet!  My husband love this comfortable and bright Quantum MIPS Bike Helmet.  Their MIPS "Multi-directional Impact Protection System," sets a new standard in helmet safety. Developed by brain surgeons and scientists, MIPS helps reduce rotational forces on the brain caused by angled impacts to the head.
*o*     *o*     *o*
We received some of the safety products mentioned here at no cost.  All opinions are my own.