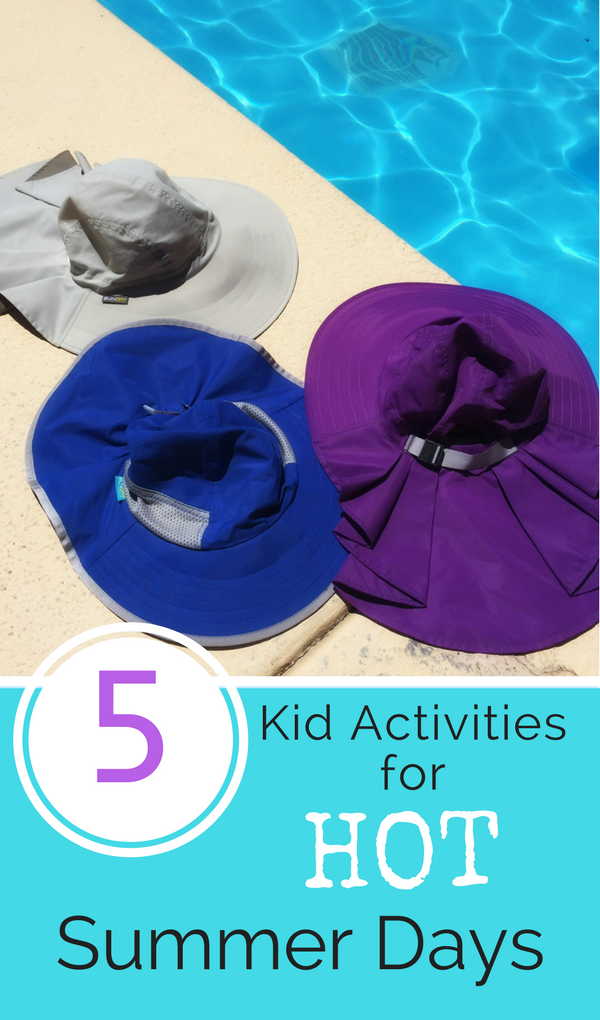 I work full time, and suffer from a slightly larger dose of extra mom guilt in summer.   It weighs on me, if I think my two kids aren't getting to have any fun.  Plus, the summer school break flies by so quickly.  It's only 10 weeks long in Colorado!
So this summer I have made a concentrated effort to line up fun activities for my kids.
5 Fun Activities for Hot Summer Days
These are a few of the things we have done this summer, that you may like to try yourself.  We've had three solid weeks of 100+ degree temperatures.  Whew!  Here are my 5 fun activities for those smokin' hot summer days.
#1 – Free Bowling
My sister in law tipped me off to this one, or I may not have believed it.  I tend to be skeptical of anything claiming to be "free"!
Check out KidsBowlFree.com, and see if you have any local bowling alleys participating.  Every enrolled child can bowl 2 free games of bowling every day, all summer long.  All you pay is the price of shoe rental.  We've tried it, and they love it!  A great air-conditioned option on super hot summer days.
#2 – DIY Painting Studio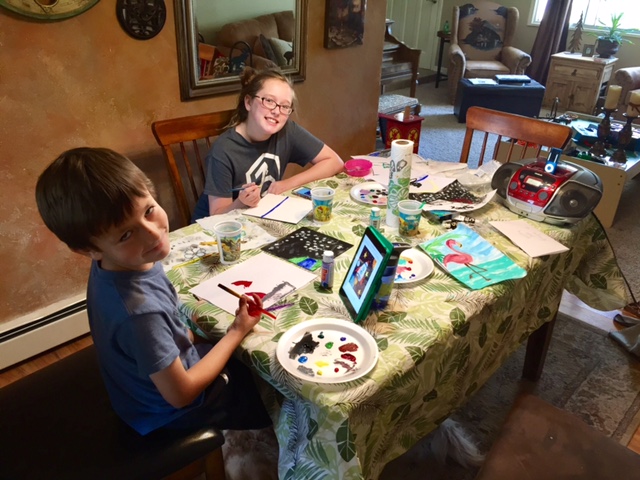 Art studios where you pay-to-paint can be a lot of fun, but are also expensive.  For less than the cost of one person attending a painting session, I ordered an acrylic paint set with 12 colors and 6 starter brushes, and a pack of 6 canvas panels.
We got out the trusty "messy project tablecloth", and googled "easy Disney Kids paintings".  With our favorite photos as our guide, my two kids and I (ages 6 and 12) had a total blast!  They didn't want to quit.  This is definitely something we will be playing again.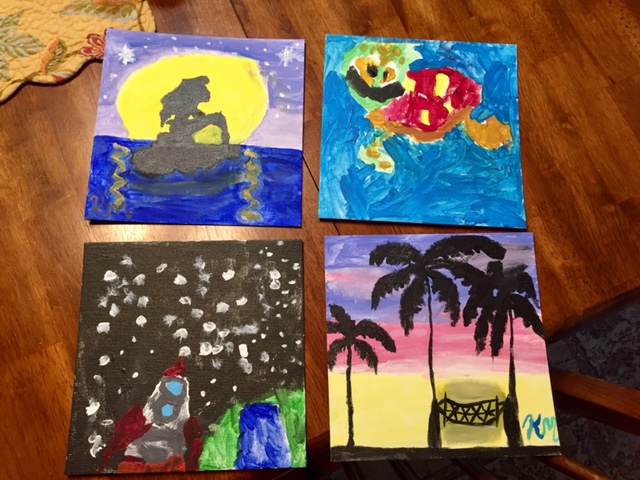 #3 – Improvise a Backyard Water Park
There's a time and a place for water play in the yard, and 100 degree summer days are it!  You don't have to get fancy.  Kids love anything that gets them wet and cools them down.
I was surprised at the variety of affordable water toy options at Walmart.   Whether it's a squirt gun fight, a hose propped up to spray across the trampoline (my kids personal favorite), or a generous-sized inflatable $25 swimming pool… or all of the above.  Providing them with an at home version of a water park allows kids to play outside, even on a scorching hot day.  Don't forget the sunscreen, and apply it more than once if they are outdoors for awhile.
# 4 – Redecorate a Bedroom
From some reason I can't quite recall, my bedroom has been an ugly olive green for several years.  So on a recent day off from work, I decided to set aside the Netflix streaming and head to purchase some wall paint. Kids LOVE to paint!  Put down a painting drop cloth, and let them help.  Bedrooms are probably the easiest room to allow little helpers.
Because it's so rare that I paint my bedroom a new color, I also invested in some other décor to complete the makeover.  I added bed throw pillows, a new quilt, and two beach-themed pictures.  We had some beautiful sunset photos I took on our last trip to a Florida beach, so I ordered a photo printed on canvas of my son watching the waves.  It all came together really well, and I love it!
If you are considering updating your bedroom furniture, you can check out Hudson Furniture online.  Adding a new furniture piece can give your bedroom a whole new look.  I love their gorgeous Hudson Furniture french provincial bed.
#5 – Summer Library Kids Events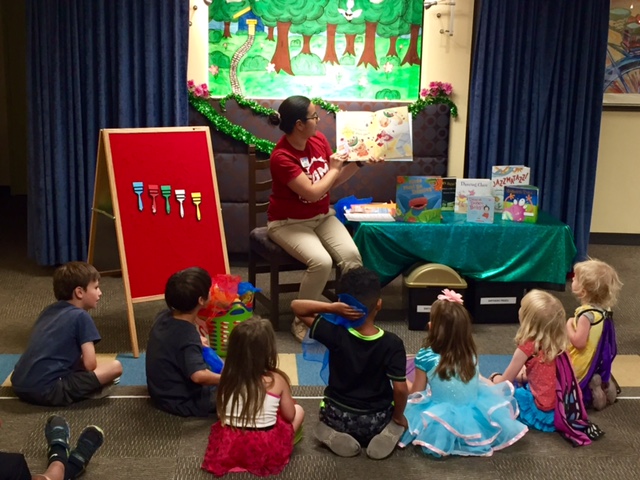 We had a happy discovery last Friday afternoon, when our visit to the local library coincided with their "musical story time".  My 6 year old son couldn't help but join in, and he thoroughly enjoyed himself.
Because my kids are no longer toddlers, I've lost touch with checking the library event calendar.  Inspired by this fun event, I grabbed a copy and checked out the lineup for the rest of the month.  They have all kinds of interesting workshops, camps, and sessions for kids of all ages.  So awesome!
Plus it's cool inside the library.  And free.  All good things.  It's a great resource to check into, if you haven't done so recently.
Hope you are loving your summer so far!  What are some of your favorite things to do with your kids on a hot summer day?
*o*     *o*    *o*