This is a sponsored conversation on behalf of Papa Murpy's and KC Masterpiece.  All opinions are my own. #SummerAt425 
Summertime dinner on a hot, 100 degree day can be a challenge.  Do you really feel like pre-heating that kitchen stove, further adding to your air conditioner's battle?  We recently learned how to grill a pizza, and tried it out on the exciting new flavor of take and bake – Papa Murphy's BBQ Chicken Pizza.  I love this summertime trick!
It's easy to do, and keeps the heat outside.  We literally eat pizza once per week, and it's often from Papa Murphy's.  Did you know they are the world's largest fresh take 'n bake pizza brand?  I feel like you can't beat their fresh ingredients, and I love baking it at home so it's optimally steamy and delicious when we eat it.  It typically ends up being our fun Friday Night family tradition.  At the end of our busy week, we are tired and ready to relax at home with an easy-but-quality meal we all enjoy.
We've tried most of the Papa Murphy's menu, but I was excited to try their new, limited time BBQ Chicken Pizza, featuring KC Masterpiece®.  So yummy!
Papa Murphy's & KC Masterpiece® BBQ Chicken Pizza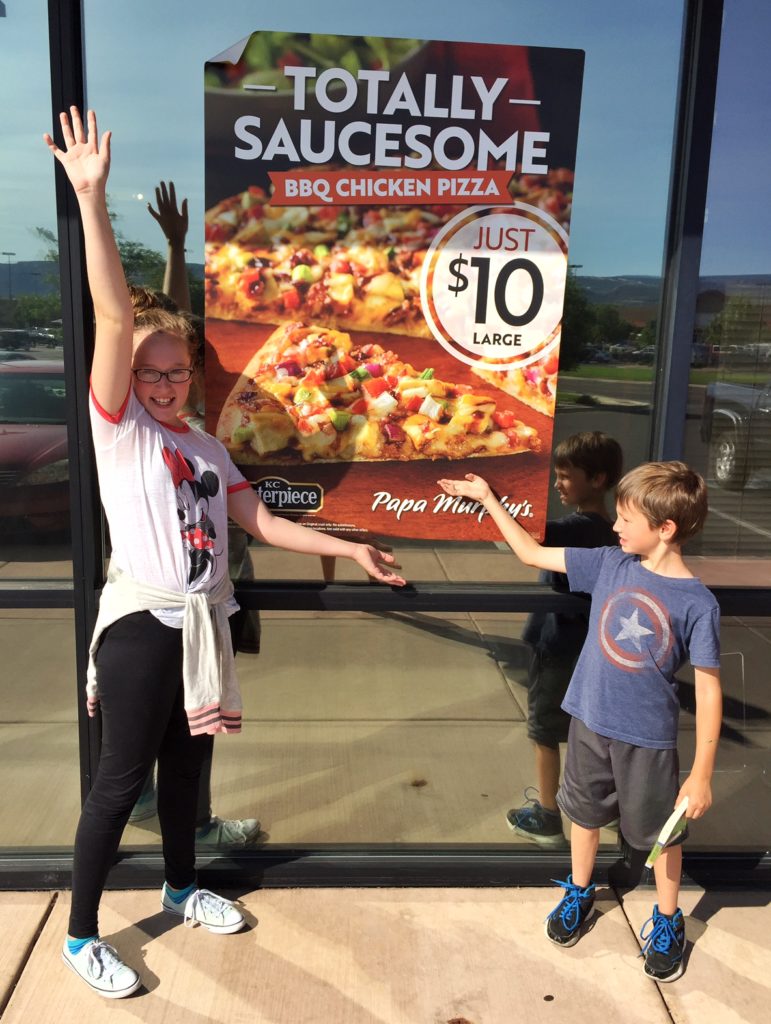 First, my advice is to wrap your brain around "this won't taste like traditional pizza".  Sometimes I don't like unconventionally mixed-flavored foods, because it gets the signals crossed in my brain.  So I went in to this new Papa Murphy's BBQ Chicken pizza experience with an open mind.  Hey, it smelled amazing while cooking… I wonder what it will taste like?
Papa Murphy's BBQ Chicken Pizza uses KC Masterpiece® BBQ sauce instead of tomato based pizza sauce.  This proves to be a smooth flavor transition, as KC Masterpiece barbecue sauces are made with tomato puree and real molasses, with no preservatives or high fructose corn syrup.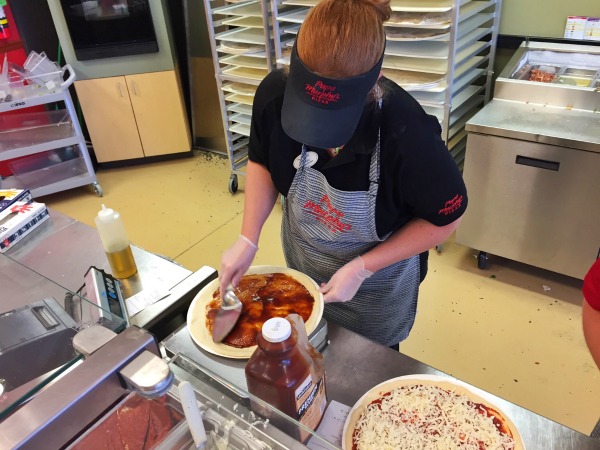 Then they add mozzarella cheese, chicken, bacon, mixed onions, roma tomatoes, and even more topping cheese.  The result?  It's incredibly tasty, and my husband and I both loved it.
Papa Murphy's & KC Masterpiece® BBQ Chicken Pizza is being sold at 600+ locations nationwide, from June 26th-August 27th, 2017.  Plus, as is often the case when they introduce new flavors of pizza… you can purchase it for a great, discounted price ($10 for a large, at our local Colorado Papa Murphy's).
How To Grill a Pizza ~ Great Summer Option!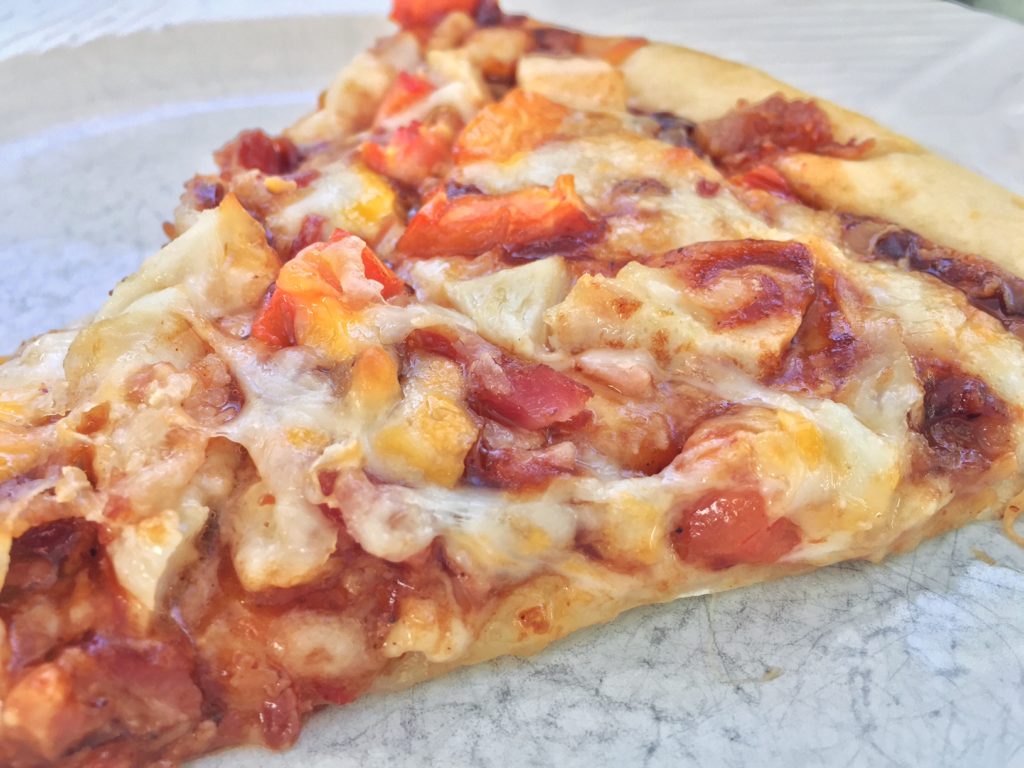 I've always been curious how to grill a pizza, and cooking a BBQ Chicken Pizza on a hot summer day seemed like the ideal time to try it.  Papa Murphy's gives easy instructions on how to do so, which I followed carefully.
You can read the full pizza grilling instructions, but here's a summary of what I did:
First pre-heat a pizza stone on your grill.  For a 4-burner grill, I lit just the outer 2 burners.
Once the grill reaches a steady 400 degrees , place the Papa Murphy's pizza (still on it's paper tray) on the hot pizza stone.
Check every 5-10 minutes, and rotate the paper pizza tray so it evenly cooks the crust.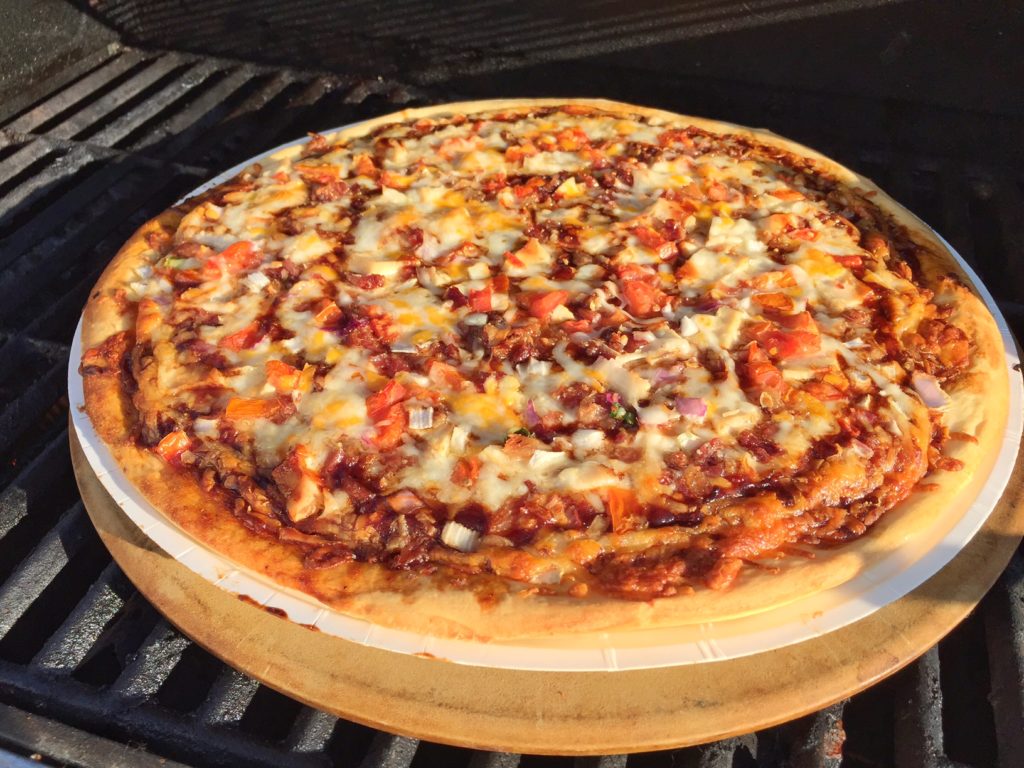 It was honestly easier than I thought it would be.  It took a little longer than baking in the oven, but that may be because I accidentally turned the burners DOWN when I thought I was turning them UP.  Yeah.  My husband usually runs the grill.
So delicious, and my kitchen stayed completely cool.  We often get multiple Papa Murphy's pizzas when we have family or friends over.  This will be a great trick to be able to cook multiple pizzas for everyone at once.  I will definitely be grilling pizza again this summer!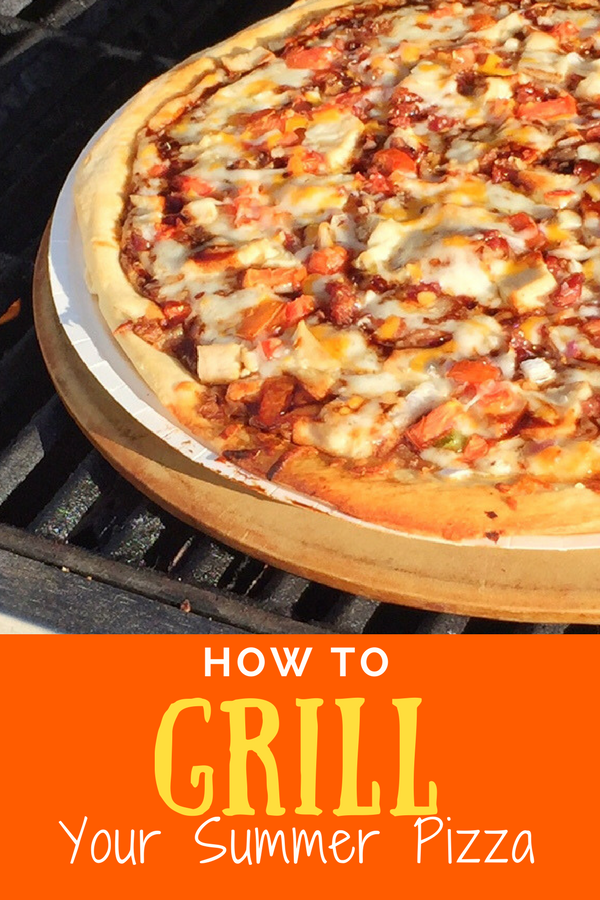 *o*     *o*     *o*