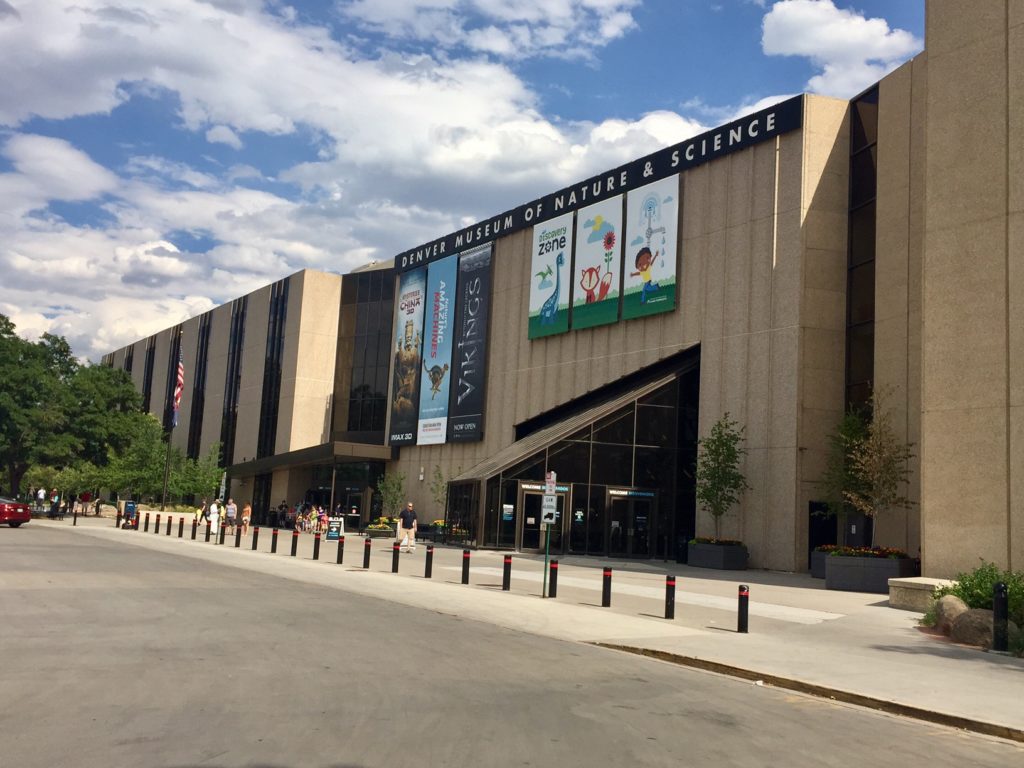 There is certainly plenty of fun to be had in the city of Denver, Colorado.  When my family and I were there last weekend, we decided to swing by the Denver Museum of Nature & Science.  And boy, are we glad we did!  It had been a few years since our last visit.  As it turns out, this place is even more fabulous than we remembered.
With three stories of interesting and varied exhibits to choose from, there's truly something to pique everyone's interest here.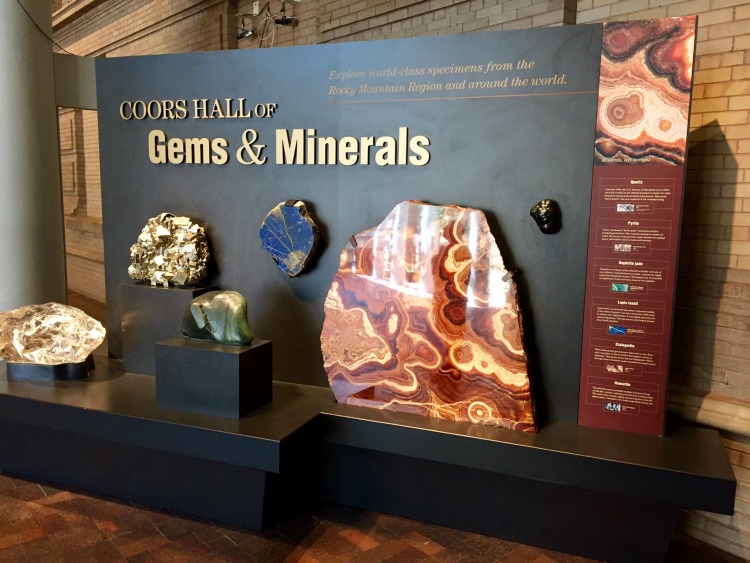 Our kids ages 6 and 12 have been bubbling with enthusiastic chatter ever since, telling friends and grandparents about all the things they saw and learned.
Plus, it was air conditioned. On a 100 degree Colorado summer day.  It was the perfect place to be for a day of family fun.
Awesome Outer Space Display… (Even if you Skip the Planetarium)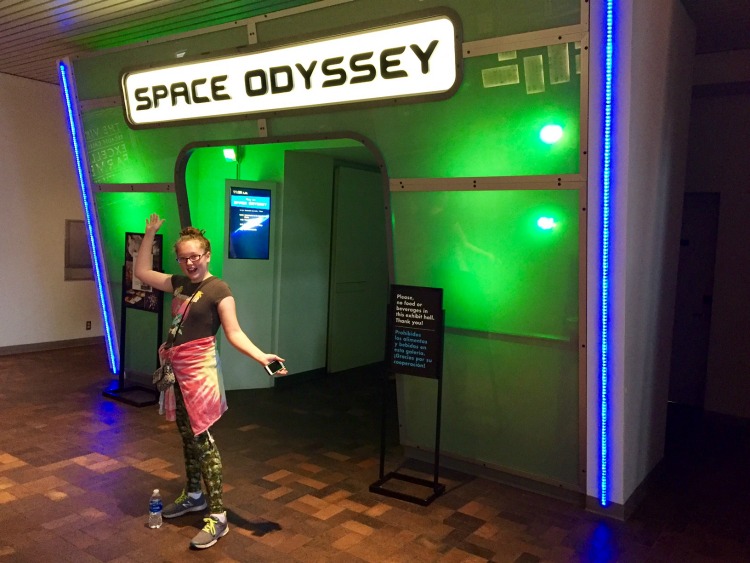 You'll notice when you purchase tickets there are several options.  One is to add a visit to the Planetarium.  We did *not* have these type of tickets, but were happy to see the regular museum tickets still include entrance to the Space Odyssey.
With a 6 year old son who loves outer space, we were pretty excited to check out this area.  There are numerous hands on displays for young and old alike.  A large diorama of Mars fills the length of one wall, and fuels the imagination of exploring this remote planet.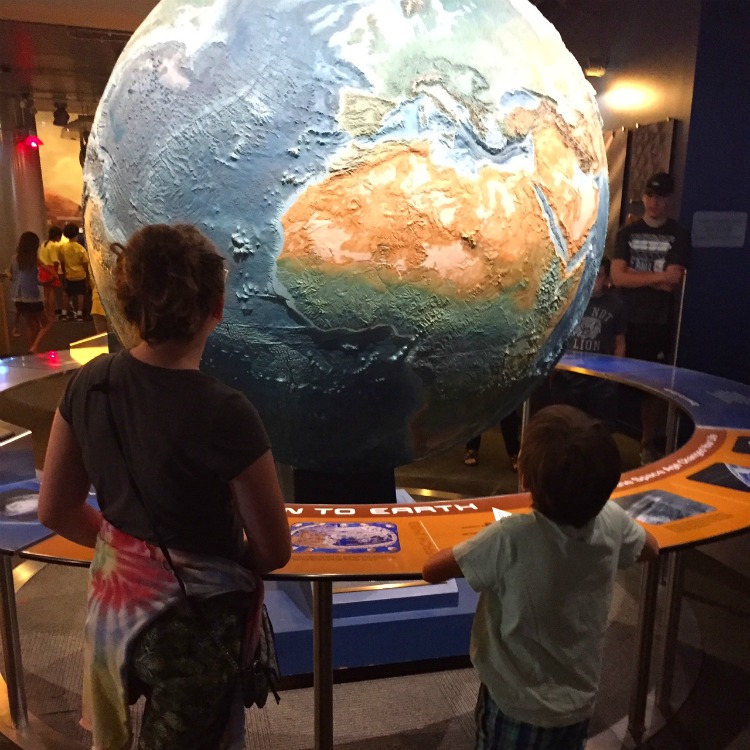 Although he pushes the limits of the "Astro-tot" area, my son just had to try on an orange NASA space suit and move moon rocks around with his astronaut grabber.  All too soon, we had to move on.  So much more to see in the museum!
Impressive Animals in Wildlife Halls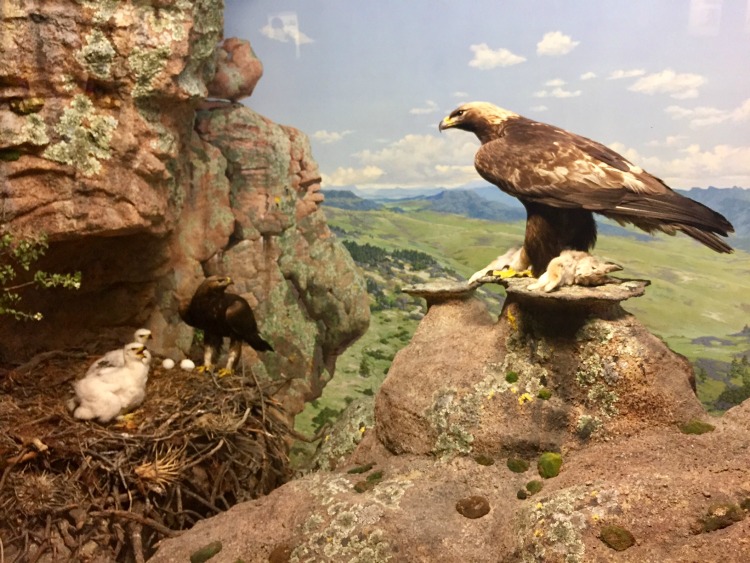 The main thing we remembered from previous visits to the Denver Museum of Nature & Science was their multi-story, vast display of animals.  Even though these are taxidermy displays, they are beautifully done.
Grouped by geographic area, these beautiful beasts are portrayed in an environment similar to their natural habitat.  Some displays even have push buttons to play audio of the animal's sound.
It's really fun to see what were once real animals up "so close"… and even startling at times to realize their true size.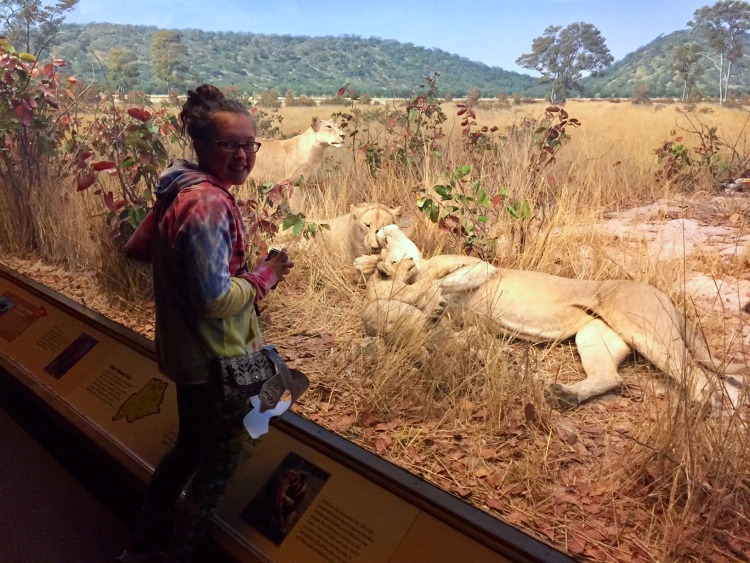 My entire family loved this area!
Tasty & Affordable Lunch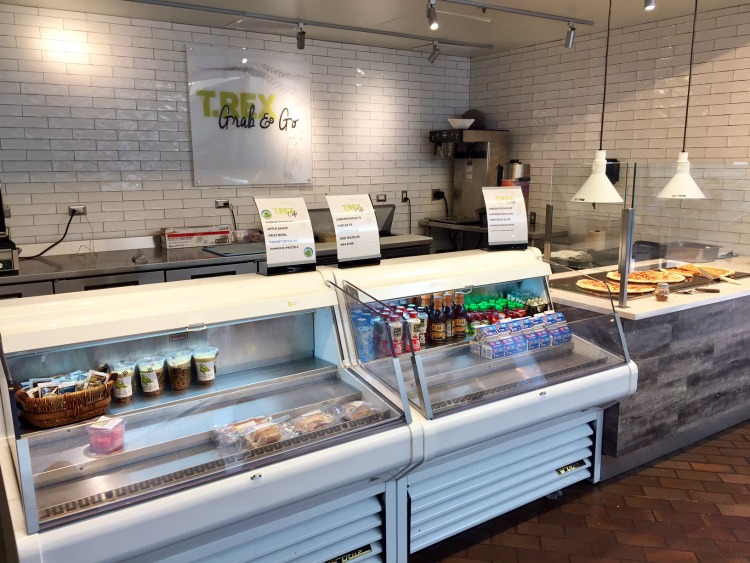 You are allowed to bring in your own lunch, drinks, or snacks to the museum.  It's so nice when they are laid back about things like that, to help keep your expenses down.  They provide two nice-sized dining areas, with plenty of tables and chairs where you can rest and have your own little picnic.
However, there are also affordable options to purchase these on site.  The T-Rex Café has both a Grab & Go area, and a full service Café.
Unprepared, and with some serious low blood sugar, I snuck away from my family to purchase a snack at the T-Rex Grab & Go.  I was impressed at the lack of price gouging here.  My peanut butter cookie, small bag of pretzels, and small bag of animal crackers amounted to a total purchase of under $4.
Don't judge me.  I shared.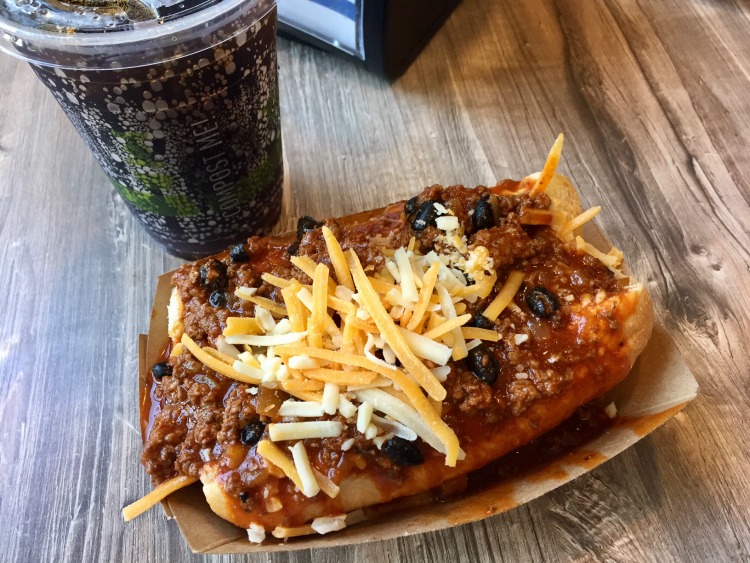 My family later ate lunch together at the T-Rex Café.  The kids said the pizza slices were good.  My husband and I opted for the "build your own chili dog", which was only $4.  We were all satisfied by our quick and tasty meal.
Lots of Engagement for Kids (& Grownups)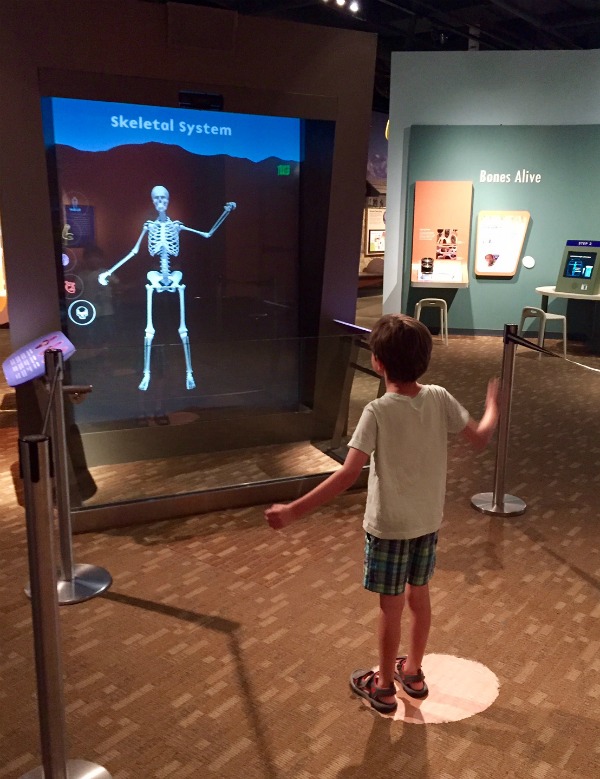 I'm an outdoors, active kinda girl.  So I'll be brutally honest and admit that when someone says "let's go to a museum"… it doesn't exactly make my heart flutter.  I think that's why I was so impressed by our experience at Denver Museum of Nature & Science.
We *all* had fun.  The kids.  My husband. And me.  It was awesome.
Part of this was because of the incredible range of exhibits.  But it was also largely due to how interactive and engaging so many of the displays were.  They've done an excellent job of weaving in lots of hands-on experiences, that truly keep you interested.
And while there's an amazing "Discovery Zone" science play area for kids, they've actually included plenty of engagement for kids throughout the entire museum.  This effort has not gone unnoticed, and contributed greatly to our enjoyment of the entire experience.
Amazing Dino Exhibit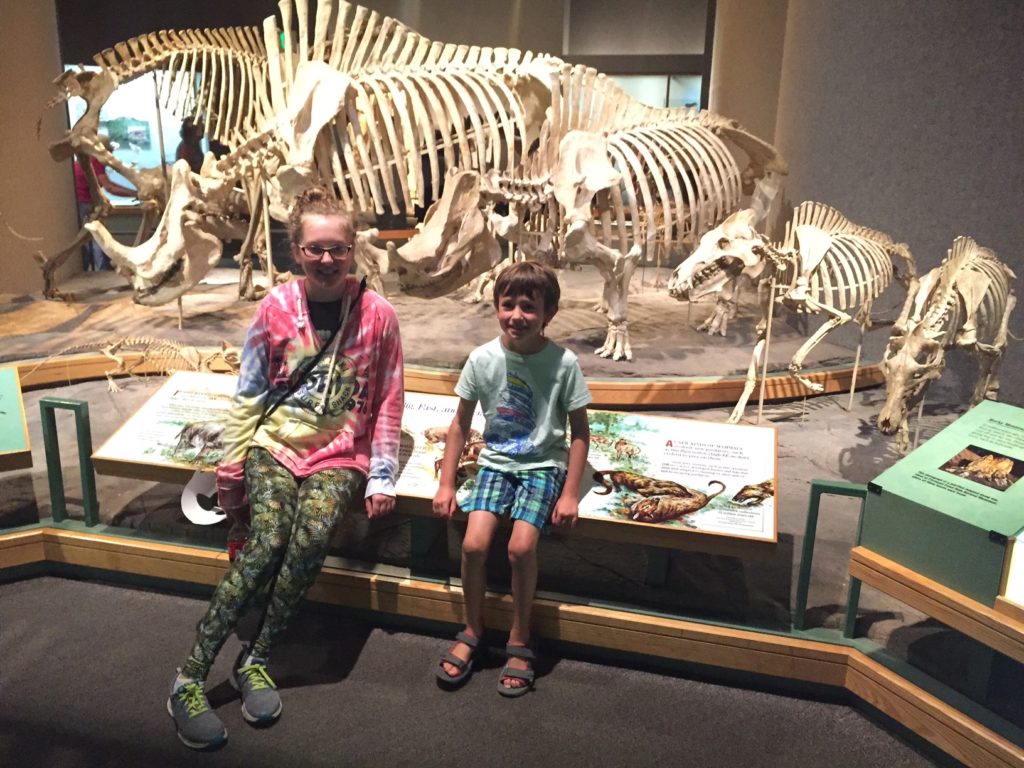 And last, but certainly not least, don't miss the Prehistoric Journey exhibit.  Filled with lots of dinosaur goodies… this was a nice large display of fascinating replicas.
It even included a few things we'd never seen or heard of before…?!  Like this crazy thing.  *shudders*
Awesome Day of Family Fun in Denver
If we lived closer (we are a 4 hour drive from the museum), we would absolutely purchase the Family Membership.  Only $109.95, this is a steal of a deal that for a family of 4, which more than pays for itself in only two visits.
They keep things fresh and exciting for return visits.  Ever-changing movies are played at the IMAX theatre, and special exhibits are offered, like the current Vikings: Beyond the Legend, open through August 13 (extra charge applies).
You can easily spend an entire day exploring the Denver Museum of Nature & Science.  And it's a fun, educational, and just overall wonderful way to spend the day.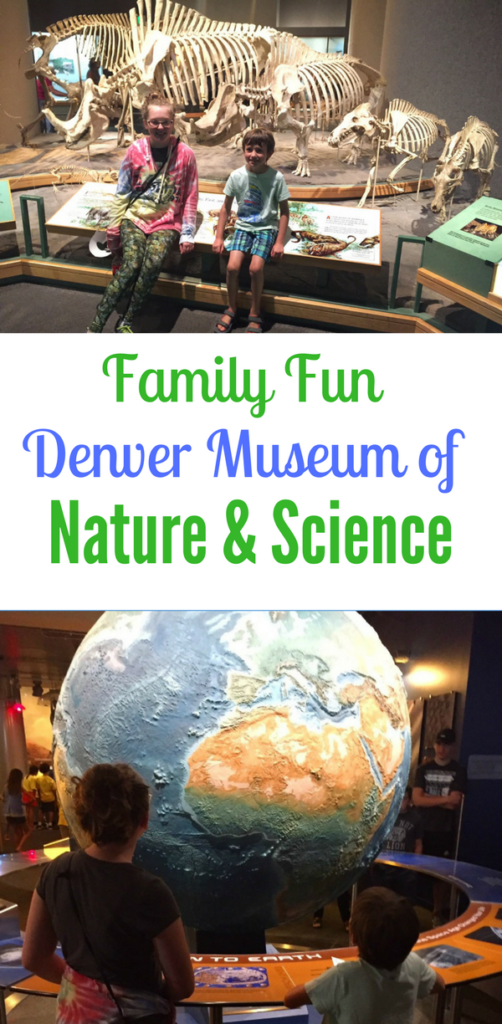 *o*     *o*     *o*
We received complimentary media admission to the Denver Museum of Nature & Science.  All opinions are my own.