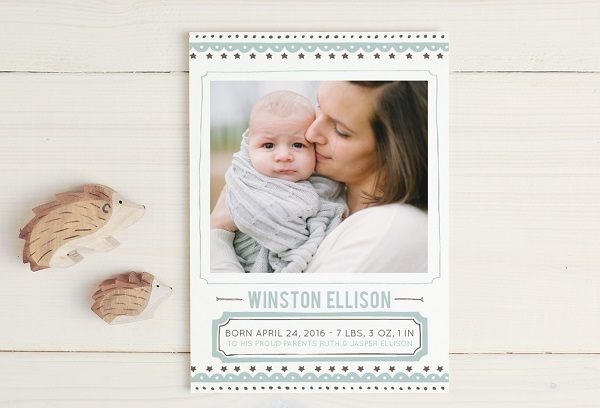 Whenever I have a friend or family member send me a breathtaking birth announcement in the mail, it's something I treasure.  In this digital day and age, we need to remember that moments such as these are special, and ideal to preserve in print!
Did you realize it's easy to order a creative, artsy birth announcement?  All you need is the information to include, and maybe an adorable baby photo.  Basic Invite can take it from there, and are skilled at making custom invitations and more.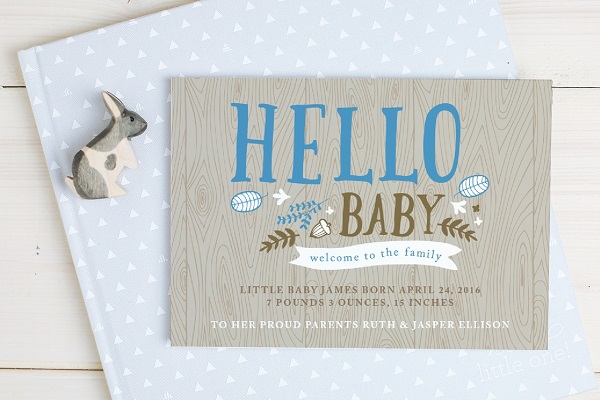 Using their site, you can easily design something that you'll be proud and excited to send to friends and loved ones.  Their lovely templates and ideas make it simple to craft and order your photo birth announcements.
Easy to Create… With Almost Unlimited Colors
The Basic Invite website is inspiring and easy to use.  Nearly 200 sample birth announcement designs are available to peruse. Just find a design that you love.  Then you can customize even further with over 180 different color options.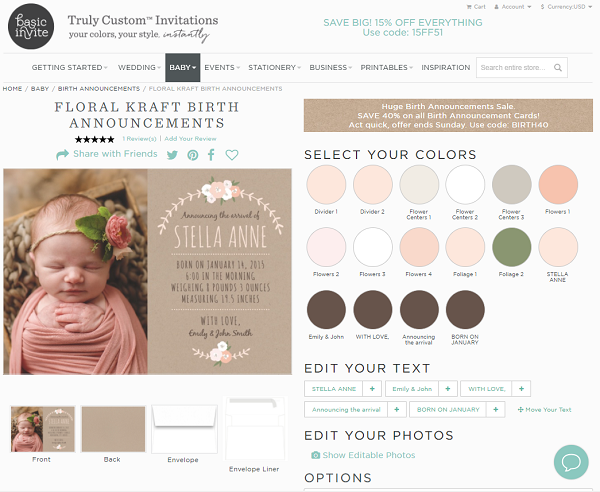 Basic Invite is one of the few websites that allows customers so many color options.  You can actually change the color of each element on the card.  This assures the the card is exactly how you want it, down to the littlest detail.
Plus, with instant previews you can see exactly what how your customization will look.  Or just leave the beautiful defaults, since they have been artfully crafted.
This flexibility is what sets Basic Invite apart from other online stationery companies.  I love the combination of custom control, plus creative support provided by template designs.
Order a Custom Sample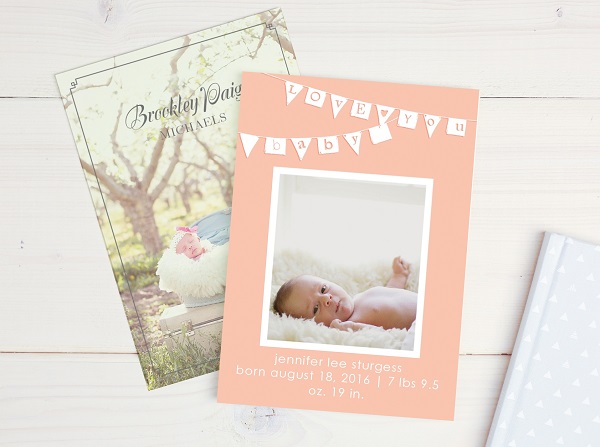 Basic Invite is one of the few websites that allows customers the ability to order a printed sample of your actual announcement.  This allows you to see exactly how it will print, as well as inspect the paper quality before you place your final order.
It's nice to have that added peace of mind!  I feel it's also a good indication that this company is confident they are producing a quality product you will be happy with.
A Rainbow of Envelopes to Choose From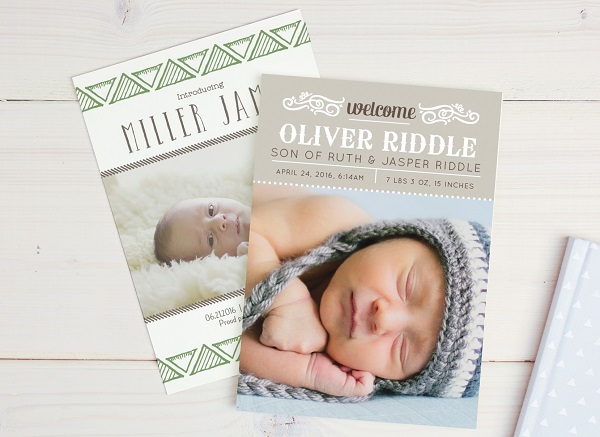 Basic Invite is just as colorful with our envelopes as we are with our invitations. Customers can choose from over 40 different colors when it comes to their envelopes.  Make your announcement stand out even before it is opened.
All of Basic Invite's envelopes are peel and seal.  Envelopes can be quickly and securely closed.
Free Address Collection Service
Another handy option Basic Invite offers for free is their address collection service.  This allows you to request your addresses with just three simple steps.
Share a link
Collect addresses
Get free envelope printing.
Where to Find Basic Invite + Coupon Code!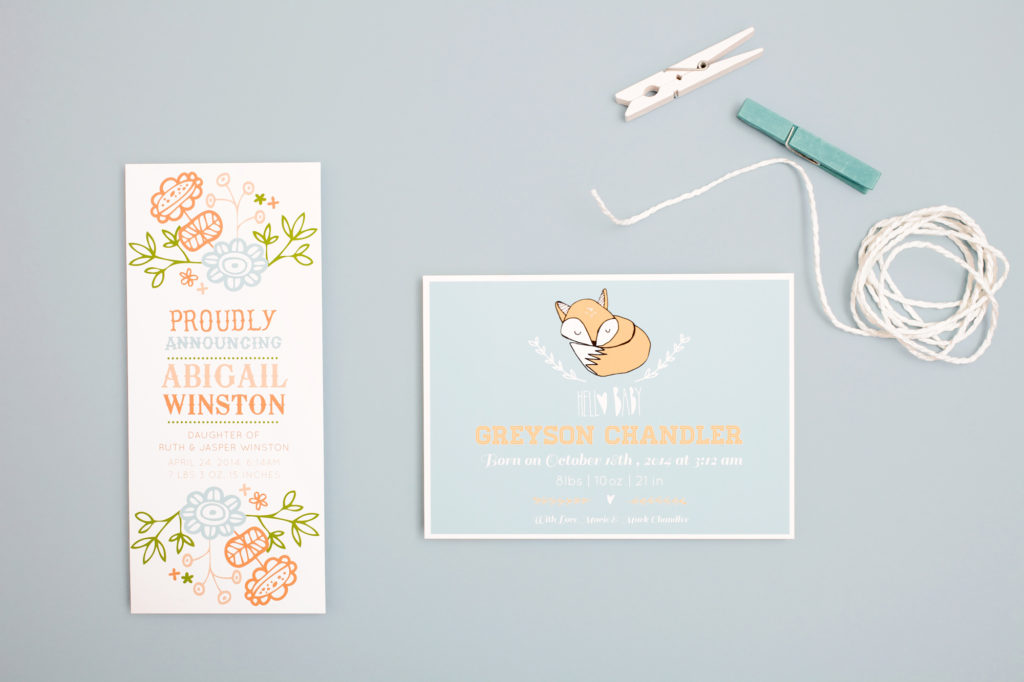 You can order directly online form Basic Invite.  And now through Sunday, August 6th you can use the following coupon code for 40% off on Birth Announcements.
Use code:  BIRTH40
Plus, you can follow Basic Invite on social for additional fabulous inspiration and ideas.
*o*     *o*     *o*
This was a sponsored conversation in behalf of Basic Invite.  Photos courtesy of Basic Invite. All opinions are my own.