We've all seen the distressing photos.  Polar ice caps gradually disappearing, and the fallout it means for polar bears.  One of many global problems we've seen result from climate change.  It's the heart breaking image I always picture when this topic comes up.
CO₂ and Climate Change:  The Problem
Left to its own devices, nature actually has a beautiful system of restoration.  Our lush forests are amazing in their restorative powers!
They permanently remove CO2 from the atmosphere.  Plants can split CO2 into carbon and oxygen, releasing Oxygen back into the air for us to breathe.
But humans have disturbed this natural ecological balance.  We are seeing more and more negative consequences caused by an increase in CO₂.  At mankind's current rate of pollution, nature can't keep up.
CO₂ and Climate Change:  A Solution That Can Help
In regards to climate change:
"Technically, there is a solution.  With our help, nature could do the job."
~Hans-Peter Schmidt, Carbon Strategies Expert
Inspired by their love of nature, a group of tree huggers, mathematicians and scientists have invented the OBRIST C-Transformer.  It helps nature do what nature does best… just a little bit faster.
What's exciting is that they've got the concept and scientific proof.  They know it works.  Now they just need people who care to get involved.
CO₂ and Climate Change:  What You Can Do
"Everyone's telling us what we SHOULDN'T do. But nobody's telling us what we CAN do.  We are going to change that."
~ Nickole Lewis, OBRIST C-Transformer Int'l Project Manager
A fundraising Indiegogo campaign has just launched to help fund this exciting project.
Personally, I decided this was well worth skipping a coffee shop latte for one day.  Instead I made a $5 contribution to the OBRIST C-Transformer campaign.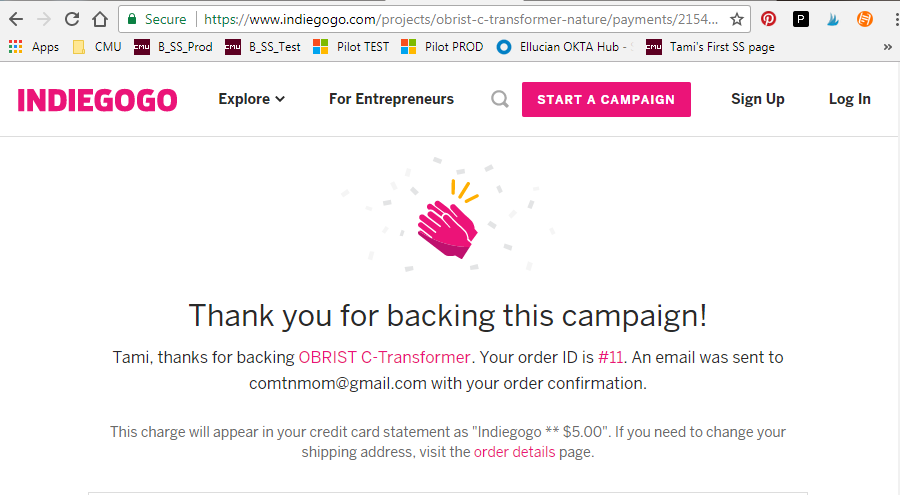 And guess what?  My $5 goes towards planting a new tree!  I love it.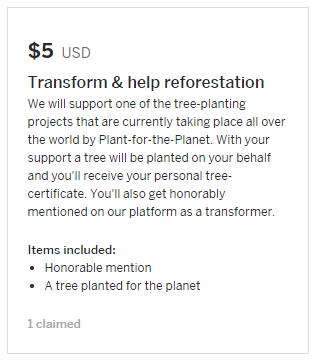 You personally have a chance to get involved, and help take this solution to the next level.
Ways you can get involved:
Check out the OBRIST C-Transformer campaign Indiegogo page, and consider backing this worthwhile endeavor.
Share the idea on social media.
Provide ideas on any partnerships that may be a fit.
This is a cool opportunity to make a difference.
*o*     *o*     *o*
This post was sponsored as part of a Blog Meets Brand information campaign.  All opinions are my own.