Nestled along a gorgeous stretch of Rocky Mountain Foothills, just a touch south of Denver, lies the city of Colorado Springs.  The front range views of this area are some of the most stunning in all of Colorado.  And there's plenty of fun to be had during a family visit to what's been dubbed "Olympic City USA".
Here are just a few winning reasons why your family will enjoy a visit to Colorado Springs.
#1 – Rich Olympic Heritage, a.k.a. Olympic City USA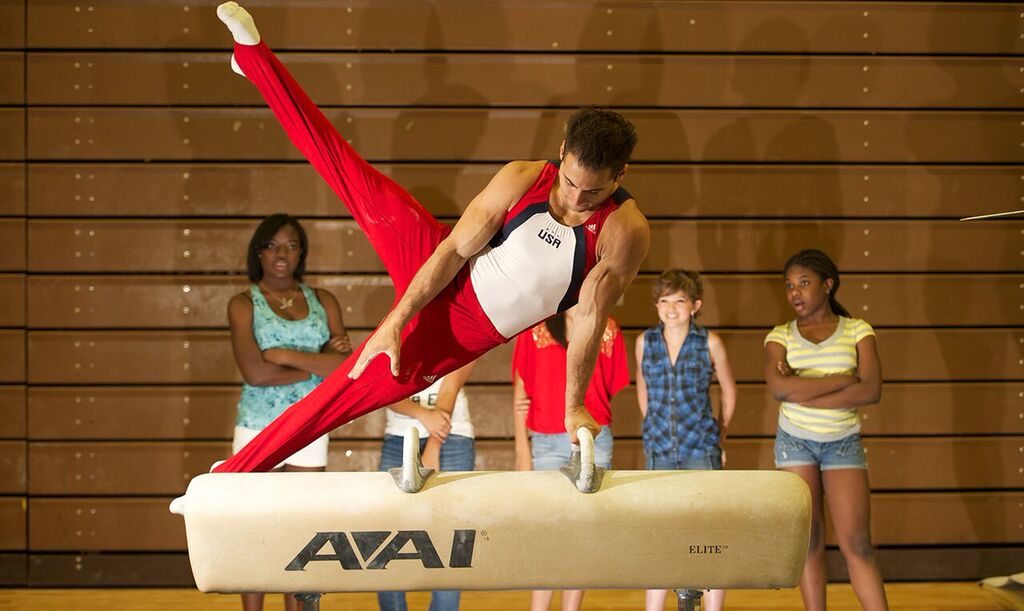 Curious why this place is known as Olympic City USA?  Note these interesting facts:
Colorado Springs is home to the United States Olympic Committee and U.S. Paralympics
They have two official Olympic Training Sites: the velodrome and ice skating facility
The Colorado Springs Olympic Training Center is located here, and is open to the public. Public tours are available year-round Monday – Saturday.  Visitors can then explore the U.S. Olympic Hall of Fame Rotunda, shop at the U.S. Olympic Store and check out the art exhibitions found throughout the Visitor Center.
Both Olympic and Paralympic athletes live and train in Colorado Springs.
Future home of the U.S. Olympic Museum. Ground broke on this new facility in June 2017, and construction should be completed in late fall 2019.
This is the perfect place to bring your sports lover!  Not only does it offer so much natural beauty and other great attractions.  But Colorado Springs is also a truly unique and fascinating destination to any fans of the Olympic Games.
#2 – Garden of the Gods
The famously scenic Garden of the Gods park is city owned, and free to the public.  These gorgeous red rock formations are as unique as they are beautiful. It's a photography lover's mecca.
Take a leisurely stroll on a concrete path.  Or for the more adventurous, there are miles of trails available for hiking, mountain biking, or horseback riding.
The site is a National Natural Landmark, having been recognized by the Department of the Interior.  Offering spectacular, overlapping views of Pikes Peak in the background, it's an iconic location.  No visit to Colorado Springs is complete without a visit to Garden of the Gods.
#3 – Cheyenne Mountain Zoo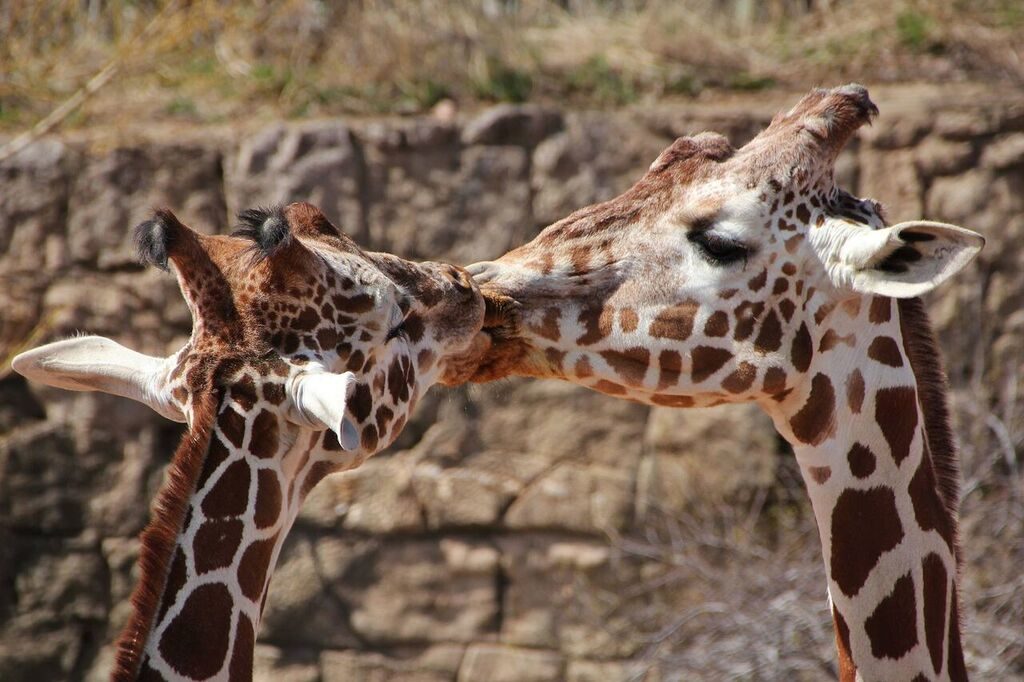 Best. Zoo. Ever.
And I've been to a few!
This unique zoo is built into the side of a mountain.  That means you can eat some tasty concessions, since you'll also get some cardio during your visit.  🙂  It's a beautiful, wooded terrain and they have some wonderful exhibits.
However, the show stealer here is definitely getting to feed the giraffes.  From a special platform built to bring you up to face-to-face level, you get to interact with these amazing creatures.  It's an absolutely fantastic experience, one that my family and I still talk about years later.  We need to go back!
#4 – Glen Eyrie Castle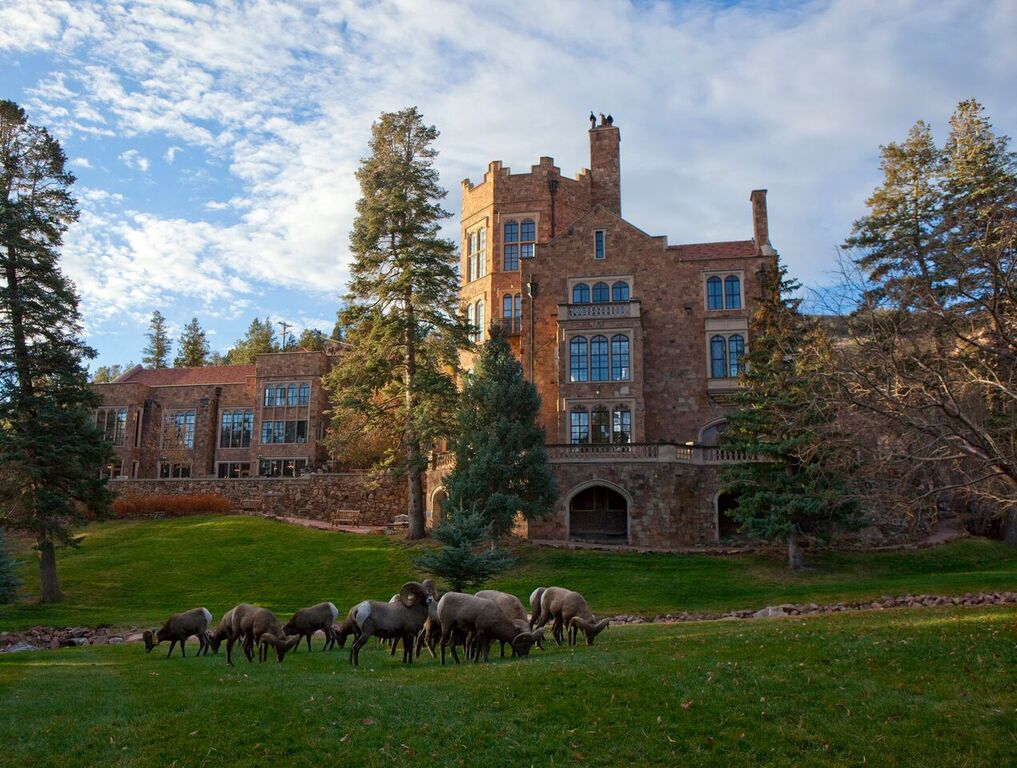 This one's definitely on my Colorado Springs Bucket List!  Glen Eyrie Castle is located just minutes from downtown Colorado Springs.  Yet you may wake up to views of bighorn sheep grazing on the lawn out front!
That's right, you can be an overnight guest in this castle.  Glen Eyrie is the original estate of the city's founder, General William Jackson Palmer. Guests may choose to stay in one of 17 castle rooms, each featuring period-style decor.
Guided tours of Glen Eyrie Castle are available to the public, and require an advance reservation. You'll have the chance to learn about the Palmer family, and hear the castle's most fascinating and intimate stories. 90 minutes, price: $8 per person, free for children 5 and under.  Or make it a special trip, and stay for a Glen Eyrie tea!
#5 – Manitou Springs Cliff Dwellings
Just 6 miles outside of Colorado Springs lies the fascinating Manitou Springs Cliff Dwellings.  I love attractions that are both fun and educational.  This area even allows hands on exploration, including touching of the dwellings and the opportunity to go inside.  What an exciting way to learn about the history of the Anasazi, and their cliff dwelling lifestyle.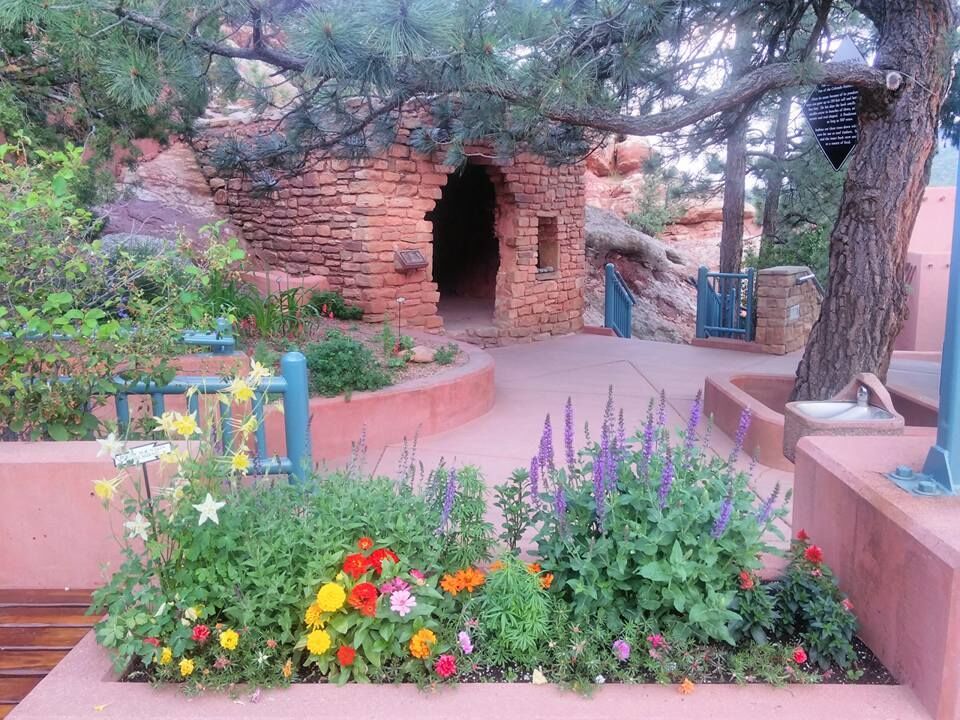 Open 7 days per week.  You can take your time exploring, since this is a self-guided tour. In addition to the Cliff Dwellings, Museum, and Gift Shop, there's also a Snack Bar and Picnic Patio for recharging your batteries.
I don't know about you, but I'm excited to plan a trip to Olympic City USA, Colorado Springs!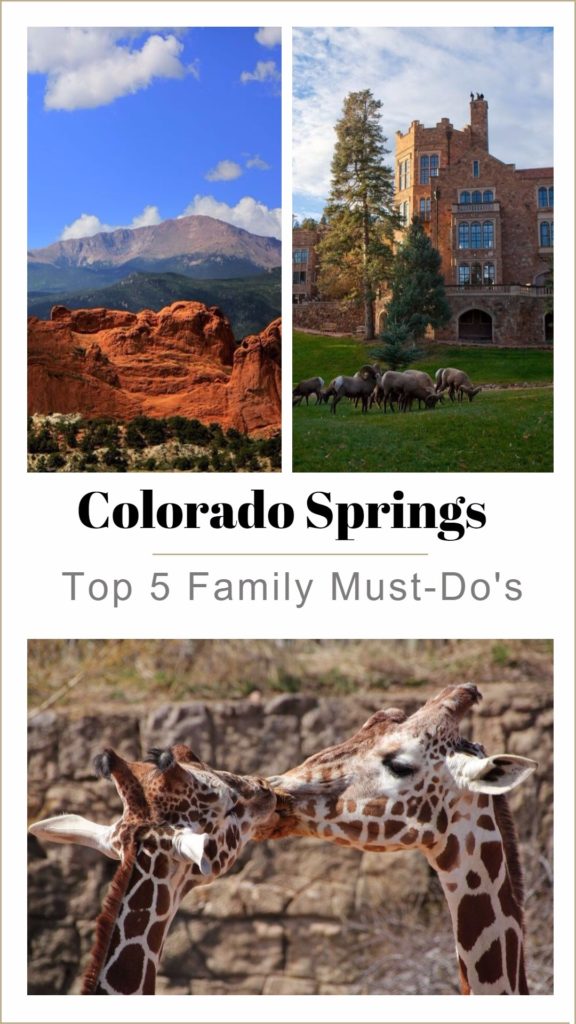 *o*     *o*     *o*
This article was written as part of a collaboration with Visit Colorado Springs.  All photo credits to https://www.visitcos.com.  Opinions are my own.