Thinking of planning a trip to Disney World or Disneyland in 2018? Or just missing Disney, and dreaming of when you can return?  Then this free Disney planning video is for you!  I love watching this video between trips, as it helps build the excitement.
The video series is broken into short 3-5 minute video "chapters".  Kids love it!  Ok, this grownup does too.  It gives you a great overview of not only each park, but also things like the 20 Disney resorts to choose from (a tough choice!), dining options, using MyMagic+, and when to plan your trip.  You might also find my roundup of best Disney planning advice helpful, in my post Easy Disney Planning 101.
Get Your FREE Disney Planning Video 2018
If you're looking for ideas on what to include during your next Disney vacation, this is a fantastic overview and great place to start.   They offer your choice of either Walt Disney World or Disneyland planning videos.
To order your free Disney Planning Video, simply click the image below.  This takes you to Disney's official site to complete the sign-up form.  If you've already got a Disney site account, you can just login and then select "Walt Disney World" or "Disneyland"….
BONUS: Up Your Chances of a Disney PIN Code
Hey, hey!  I have read that signing up for the Walt Disney World video can increase your chances of receiving a unique offer PIN code.  My family always watches for the Special Offers on the Disney site. This helps me save money on our Disney vacations.
But we've never received a PIN code.  So just know if you do get that magical email, it's kindof a big deal! Receiving a PIN code in 2018 if particularly valuable.  Due to multiple renovation projects causing a greatly reduced number of Disney resort hotels rooms, I fear Special Offers (if any) will be slim pickings.
Disney Planning Should be FUN… not Stressful
Personally, I savor every detail of Disney vacation planning.  I know it can be overwhelming if it's your first trip, but there are lots of amazing resources to find helpful tips ahead of time.  With just a few details secured ahead of time, you'll have the way paved for a fantastic family vacation.
I think these free Disney planning videos are the perfect place to start.
And if you're party includes gradeschool aged kids, you can check out my popular Magic Kingdom Maximized 1-Day Itinerary.
I love answering any Disney questions, so leave me any comments and I'll respond!  And enjoy watching the free Disney planning video…. I've already got mine.  🙂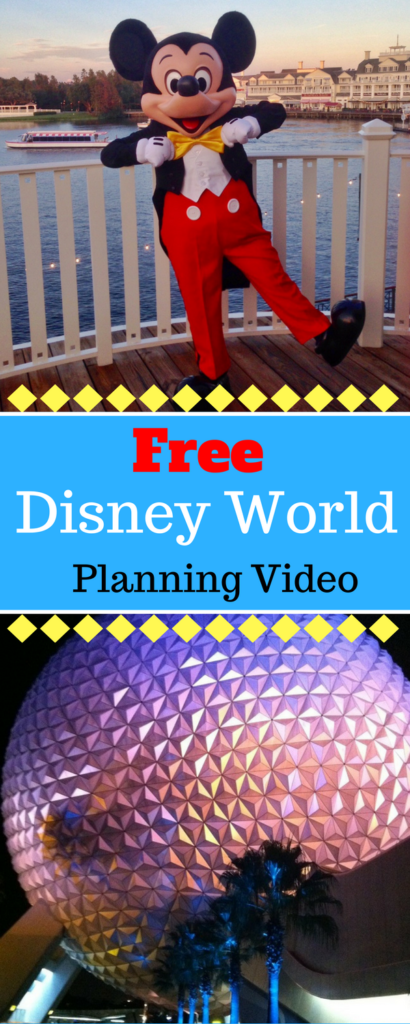 *o*     *o*    *o*
This article contains an affiliate link.  If you watch the Disney video after clicking the above add… I get paid a small amount (to add to my Disney fund – ha!)