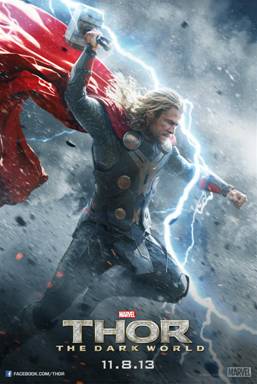 Heads up, Disney fans!  Would you and your family be interested in a last minute (end of this month!) FREE trip to Disneyland, to be the first to try a new experience?
Then check out this awesome sweepstakes, and ACT FAST… this one's only lasting 24 hours, and two families will win trips to Disneyland!
Watch the new clip below, to see what's in store for you with this exciting new film.  Then scroll down to get details on how to enter!

Thor ~ Disneyland Sweepstakes
Beginning at 9:00am PST, October 10th, for 24 hours ONLY (that's NOW… Go, go, go!!!), Disney Films is launching a really exciting sweepstakes in anticipation of the release of Marvel's THOR: THE DARK WORLD.
For those 24 hours only (9:00am PST, Thursday 10/10, until 8:59am PST Friday morning, 10/11), fans in the US and Canada have the chance to win one of two family vacations for 4 to the Disneyland Resort for the October 26th opening of Thor: Treasures of Asgard, the brand new experience coming to Disneyland!
In addition to being one of the first people to see the experience, winners will also get 4-Day Park Tickets.   All you have to do to enter is visit the THOR page on Facebook (https://www.facebook.com/Thor) and answer the following question in the comments of the sweeps post:  Who would you travel with if you had the chance to go to Asgard:  #Thor or #Loki?
Full rules and details can be viewed on the THOR Facebook page.
What a fast paced, last minute thrilling Disney trip this would be!   May the pixie dust be with you when you enter.   🙂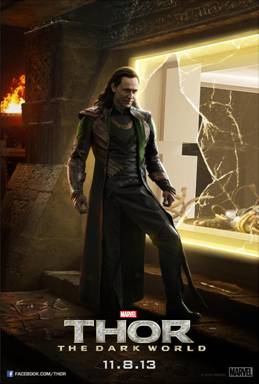 *o*     *o*    *o*