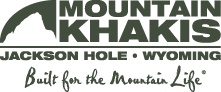 Mountain Khakis is an apparel company headquartered out of Jackson Hole, Wyoming, who makes clothing "built for the mountain life".  Or perhaps, if you just wished you lived in the midst of some breathtaking and rugged mountains… you're gonna love their style, too.  Although they originally started out with just a mens line, they've since grown and expanded to offer some great clothing for women and kids, too.   I recently tried out Mountain Khakis Women's Old Faithful Sweater, a new addition to their Fall/Winter 2013 line.
Take a look at this classic wardrobe piece.
Mountain Khakis Women's Old Faithful Sweater
First I'd like to reiterate, for any who missed my previous Mountain Khakis review, that this brand uses only the best materials in their construction.  I have a great deal of confidence in the quality of MK clothing.
I've noticed the recent use of this unique, two surface fabric from at least one other high-end outdoorsy brand this Fall.   I've never seen the likes of it before.  From the outside, it's a luxurious woven sweater.  But the interior surface is a fuzzy, soft fleece.  It's a wonderful and clever combination, and the Mountain Khakis version is (as always) very attractive and of stellar quality.
Mountain Khakis Women's Old Faithful Sweater comes in three lovely color options, which will no doubt make your decision a tough one:
Turf (a vibrant green),
Surf (the blue shade I selected), and
Oatmeal (a lovely neutral shade, for maximized use!)
I've used mine for two months now, and seen zero pilling with this fabric – which is always a concern of mine when dealing with a sweater.  So that's a nice reassurance.
The antique silver zipper and cuff snap hardware are all sturdy and durable, offering a custom rustic touch which adds flair.  The buffalo icon on the cuff snap is one of my favorite features.
The bottom hem, sleeve cuff, and collar area are all lined with a non-bulky, very soft brushed tricot fabric.  The two zippered pockets are well placed for ease of use to warm your hands, and are also lined with the soft tricot.
You can see some of the attention to detail, and focus on quality construction in this sampling of photos.  Notice, too, how the outside is a sweater, but the inside is like a fuzzy fleece.  Awesome!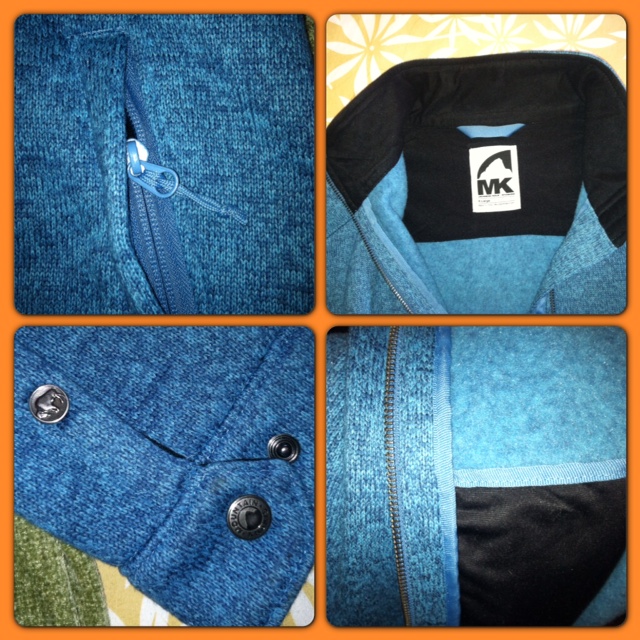 And last, but certainly not least – the Mountain Khakis Women's Old Faithful Sweater is WARM.  It's thick.  And although quite breathable (works great for me in the office), it doesn't let that cold wind through.  I love it.  I brought it along on a recent camping trip, and it definitely handled taking the chill off the morning.   More so than even a fleece layer would.
Women's Old Faithful Sweater ~ The Fit
A word about the fit, and something you will definitely want to know when you go to order your Mountain Khakis Old Faithful Sweater:   You should order a size up.
The Old Faithful has princess seams and a tailored, flattering fit.  I love the "drop tail hem", meaning it dips down and is lower in the back than in the front.
That being said, it does run small.  As in, you don't even need to debate… please just take my word for it!  Between that and the intended "athletic fit", you will need a size larger than you typically wear.
You can see how mine fits, and this is (again) a full size up for me.  A t-shirt fits comfortably underneath, but a loose fitting or bulky layer probably would not.  This is the absolute only thing I would change about the Old Faithful Sweater.  I'd prefer a little more room, and a slightly more generous fit.
Mountain Khakis Apparel
I love the Mountain Khaki's description:  "A sweater is elegant enough to wear to work, and durable enough to wear on an outdoor adventure."   I feel this summarizes their entire approach to clothing, and makes their attractive, long lasting, and versitile line worth taking a look at.
You can check out all of Mountain Khakis great apparel on their website.  They have some very, very cool stuff!  I highly recommend you request one of their catalogs today.
*o*     *o*    *o*
I received the item described here at no cost from Mountain Khakis, for the purposes of performing this review.  All opinions are my own.