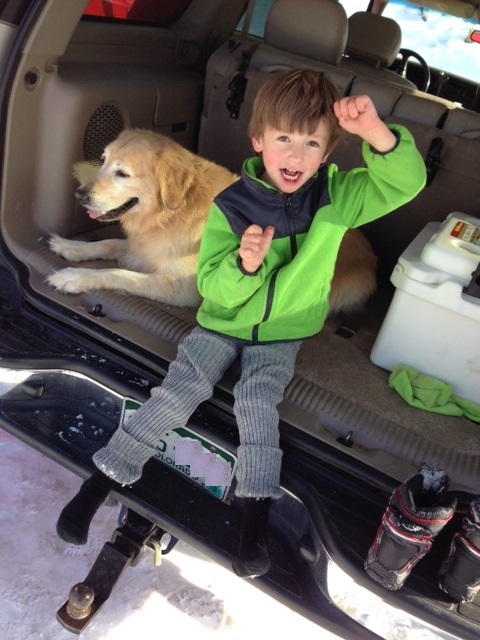 When a mom from Norway gives you a tip on how they keep their kids warm in winter, so they can still have fun playing outside – you listen.  Because you know she knows what she's talking about.  That's why I was so intrigued with the story behind Ella's Wool.  Founder Vibeke K Johansen wanted to share this solution with all parents, so their children can play outside year-round and stay warm, too.
That solution is wool.  The most natural, warm, soft and reliable thing you can dress your kid in when it's cold.  A single, thin layer of super soft merino wool under your kids' clothes can make all the difference.   Ella's Wool offers a quality line of onsies, undershirts, long johns and more for young children.
Ella's Wool Tubes
An exciting new addition to the Ella's Wool lineup is a type of soft pants called Tubes.  Tubes are thick, unisex wool rib-knit pants that come in a nice size-adaptable design.  Becca told me that every child in Norway has at least two pairs of Tubes.  They are worn as a mid layer to allow kids to stay outside and play longer in cold temperatures.  It's all about layering!
I love that they can easily roll at the cuffs, so a pair can last your child for up to 3 years.  My 5 year old son has been trying out a pair of Tubes for ages 5y – 7y.  I'm thrilled that they will last him for a few winter seasons.  He's quick to grab them out of his drawer, calling them his "warm pants", and he even likes sleeping in them.  So they are apparently soft enough to also wear next to skin.
They are intended as a second/mid layer, and we've found them to be brilliant when worn between long johns and an outer, waterproof snow pant.  They are more comfortable, and more mobile for kids to wear than a pair of jeans under that snow suit.  And much warmer than wearing a pair of cotton sweat pants.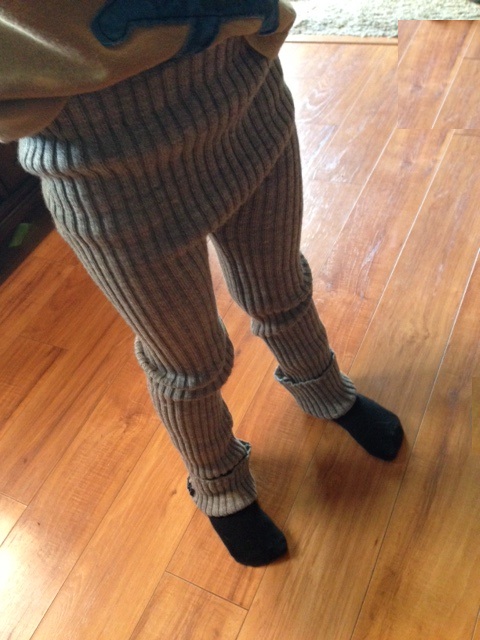 Tubes are made from 100% pre-shrunk lambs merino wool, and are made in the US.  They come in 4 lovely neutral colors, and are machine washable at a cold delicates program, with a good wool detergent.
We love Ella's Wool Tubes!  I've never seen anything quite like them.  I think this is a great addition to a child's wardrobe, equipping those outdoor kids to stay warmer.
Ella's Wool Tubes – The Giveaway

Ella's Wool has offered to send one of my winning readers a pair of Tubes.   Yaaay!!
Open to US and CANADA Residents, ages 18+.  Enter using the form below.  Void where prohibited.
*o*     *o*     *o*
I received a complementary pair of Tubes, for the purposes of performing this review.  All opinions are my own.