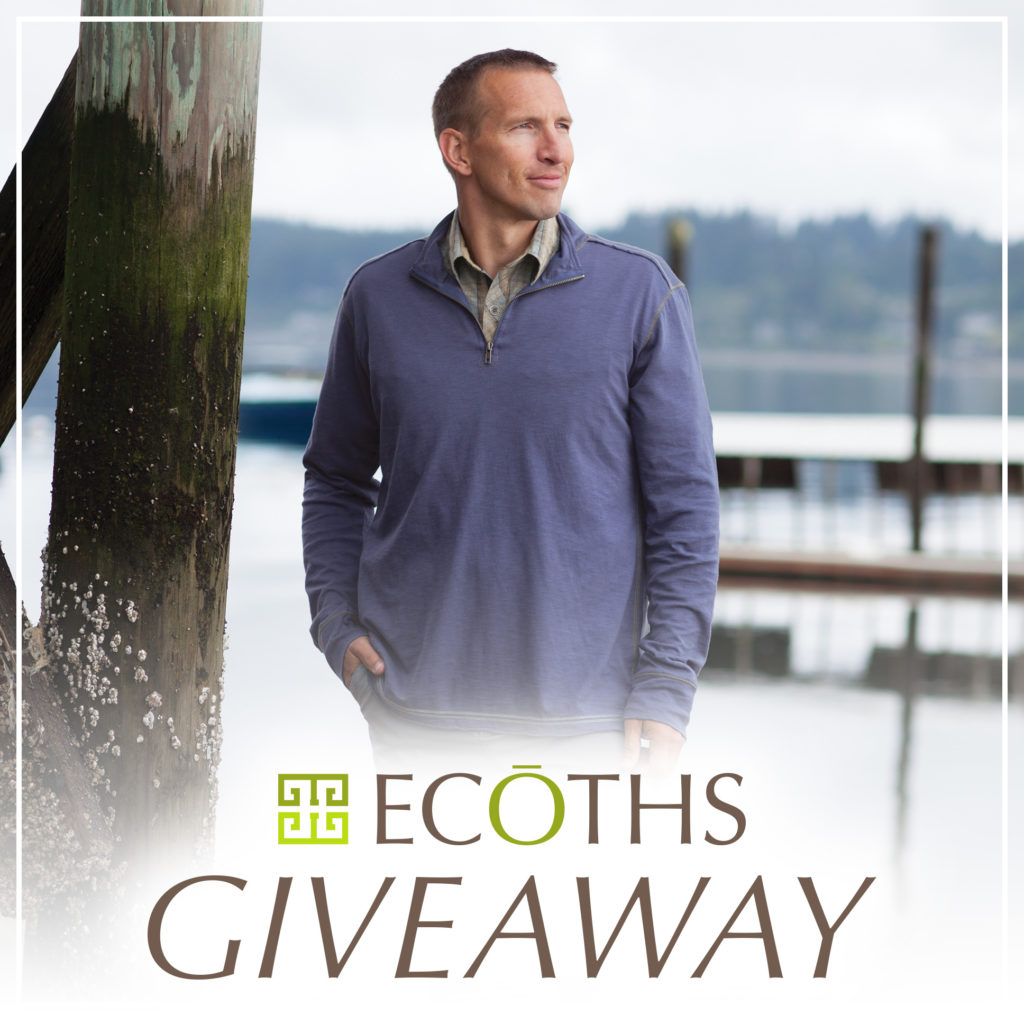 One of the perks for my husband, of being married to an Aventura Clothing Ambassador, is getting to try out some pieces from their mens line:  Ecōths.  This eco-friendly apparel features comfortable styles and natural fabrics like organic cotton.
I love Ecōths for the look… dubbed "urban rugged" on their website, this is a mens clothing brand that will have your outdoor guy looking his best.  And the best part is, he will want to wear the Ecōths mens clothing you selected for him, because it's so comfortable.
Crafted with special design details and an earthy color palette, this small but quality line is sure to have a style that will work for camping, a family BBQ, dinner and a movie date, or your next vacation.
This season they've added some awesome new features:
A Coolmax® polyester / organic cotton blend that makes their awesome button down shirts even awesomer.   The unique moisture-wicking and wrinkle-resistant properties for summer adventures.
The Handy Cleaning Cloth!  This microfiber cloth built into the inside front of some Ecōths shirt styles is ready to clean your phone screen or glasses any time you need it.
My Husband's Favorite Ecōths
My husband's personal favorite?  The high quality 100% organic cotton slub jersey polo shirts, tees, and pullovers.  These fit with his low-key, casual style.  Favorites like the Liam Polo and Black Rock Zip Shirt both look great, and fit fabulously.
We also love the totally cool, white Kenzo Shorts this season, bringing back a classic look that works with just about any shirt.
Check out the full Ecōths mens clothing line on their website, and also watch for their new upcoming Fall/Winter styles coming.
Ecōths Mens Clothing ~ The Giveaway
Ecōths has offered to send one of my winning readers a Black Rock Zip Shirt, in your choice of color:  Nightshadow, Silver blue, or Tabasco.  Retail value $72.
Open to US residents, ages 18+.  Enter using the form below.  Void where prohibited.
*o*     *o*     *o*
As an Aventura Ambassador, we receive some brand items at no cost.  All opinions are my own.