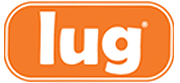 Anyone who appreciates well designed, quality travel gear (and a cheery rainbow of colors!) will appreciate Lug, one of my favorite travel accessory and bag brands. Not only do they make fantastically organized, well thought out and extremely useful products for your travel adventures… they clearly use them themselves.  Because they're always spot on.  Take the Cartwheel Fitness/Overnight Bag, for instance.
I recently went on a quest to replace my bulky, disorganized gym bag.  I'm so done with the ugly mammoth duffel.  So I started Googling "women's gym bag" to see what alternatives were out there.  When my search turned up Lug's Cartwheel Fitness/Overnight Bag, I knew I'd hit pay dirt.
What?  What??  Lug makes a gym bag?  Booo-yaaah!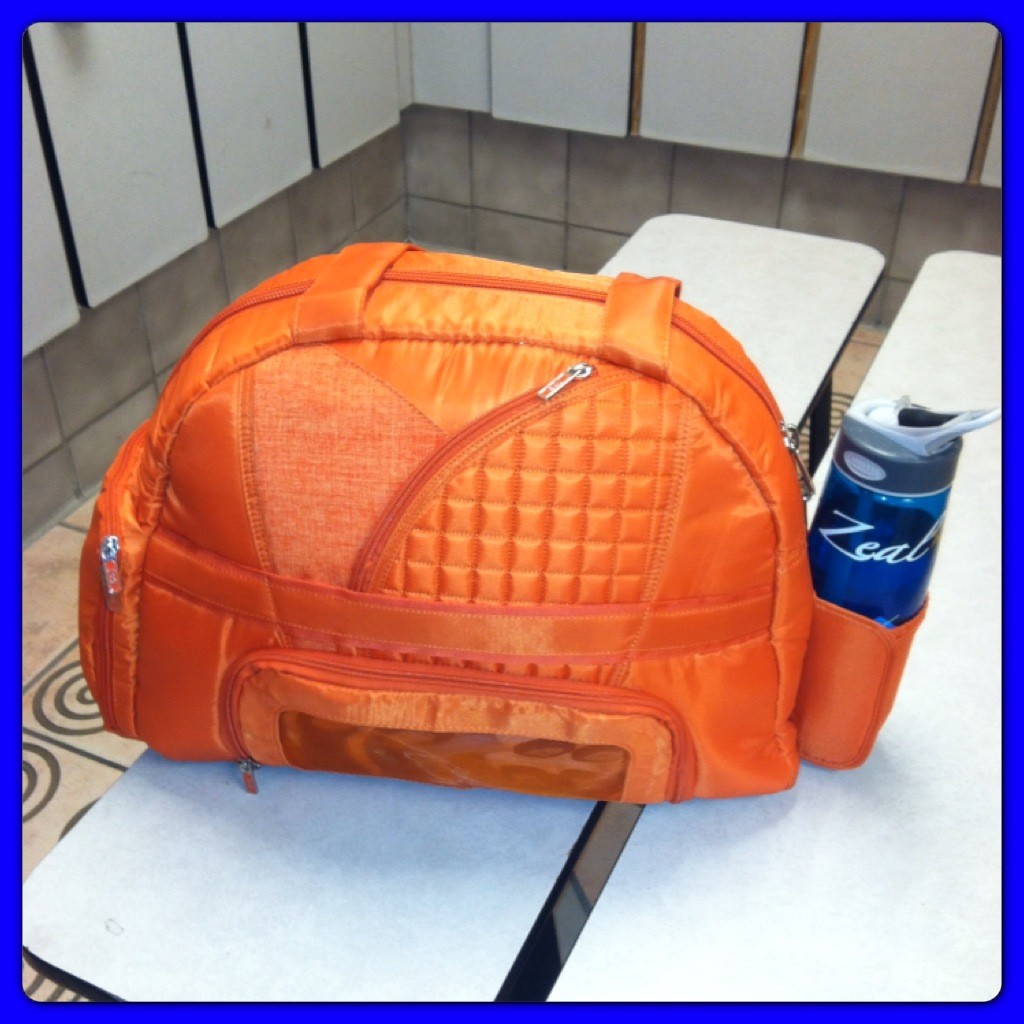 I've reviewed some Lug travel items before and was highly impressed.  (In fact, I still use and enjoy both of those pieces.)    Here's how my experience using the Lug Cartwheel Bag at the gym has gone, over the past few weeks.  I think you're going to love it as much as I do.
Lug Cartwheel Fitness / Overnight Bag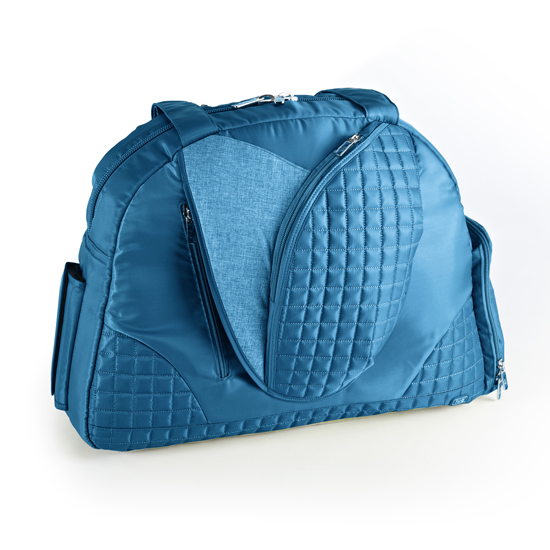 Although I call it my gym bag, the Lug Cartwheel actually falls under the "fitness and overnight" bag category.  This makes perfect sense, as it would readily lend itself to uses beyond just traveling to and from your gym workouts.
Made from a beautiful sateen fabric, it comes in nine, count 'em *nine*, vibrant colors.  I know.  With those kind of options, it's ridiculously hard to pick which color to get.   But that's a nice problem to have.  😉
While I wanted to downsize from my current gym duffel bag, and carry a more compact option, this desire had to be balanced with the reality that I actually lug (ha!) quite a lot with me to the gym.   In addition to my running shoes and a workout outfit, I also have a knee brace, water bottle, swim suit, towel, and sometimes post-workout shirt, and more.
Add to those core larger items an assortment of smaller things like my iPod, lock, power bars, Blistex, head bands, etc.
So you've got a bunch of big stuff you want to be able to find easily, without endless digging.  But you also have lots of smaller stuff that you don't want to get lost in the shuffle.  The Lug Cartwheel Fitness / Overnight bag's elegant answer to this challenge is what truly captured my heart.   You can't help but stay organized with this great design.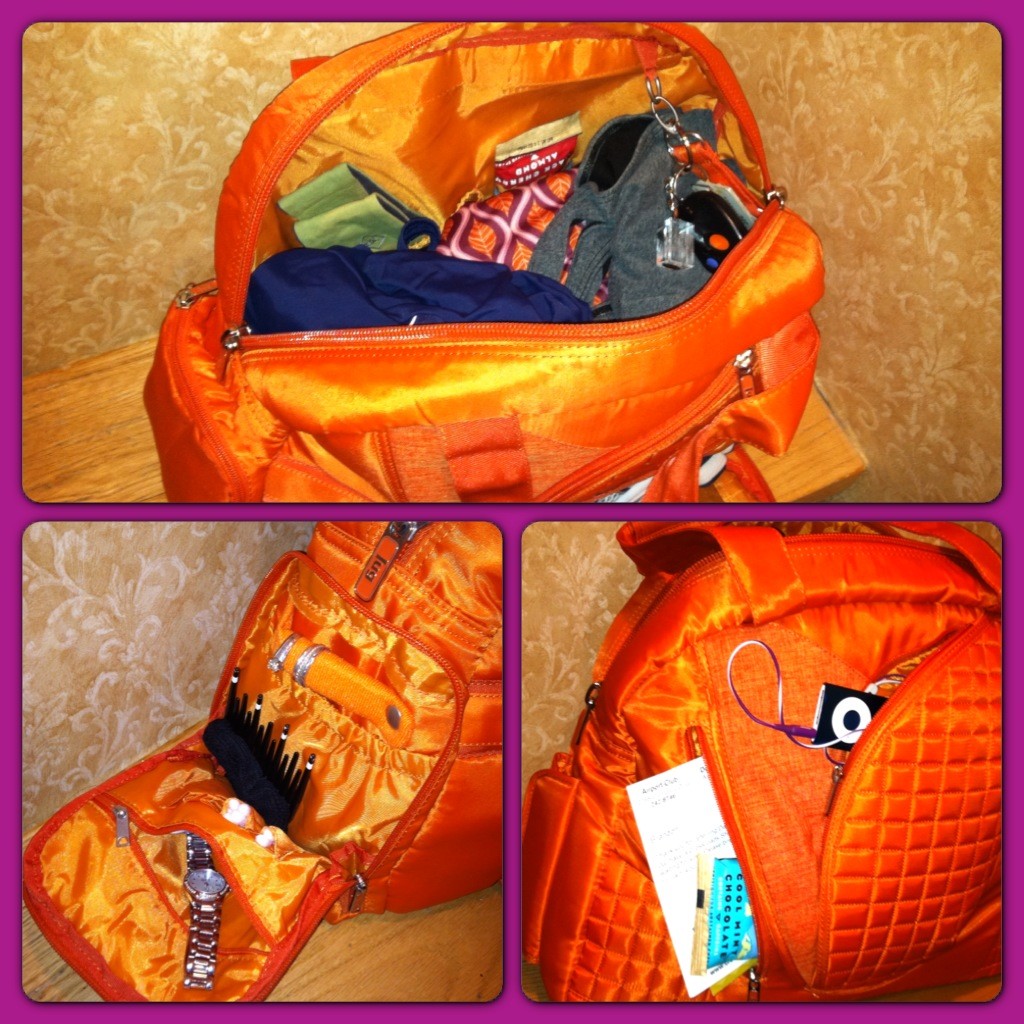 Here's an idea of the types of pocket and storage options this bag offers you:
An external large pocket style sleeve, to slip in a rolled up jacket or yoga mat
An end pocket lined with soft fuzzy fabric, featuring makeup brush-sized holder sleeves, a smaller zip closed pocket, and a ring holder strap to thread your rings onto and then snap closed.  Brilliant!
A bottom mesh ventilated compartment, to store your stinky shoes or post-workout clothes separately from your bag contents.  (Love & use this!  Just be aware that if you place items in it… it extends into, and consumes room in, the interior portion of the bag.)
Exterior, soft-lined zippered pocket for things that need scratch-proof protection, like your phone.
Internal zipper pocket for small items you don't want to lose.
Two large interior pockets with elasticized top, to keep smaller items organized and separated from the main compartment.
A strap to slip over the pull handle of a rolling suitcase, so it can rest securely on top.
Collapsible, external water bottle holder pocket on one end (although it's too tight of a fit for my bottle, for using it to be convenient – I just keep my bottle inside the bag.  A 12 oz bottled water would probably slip in and out easier.)
Key fob to clip your keys to.
It's like a breath of fresh air.  All of the things I need to bring along fit.  The bag is full, but it all fits.  And best of all – everything is in a safe and tidy place, is easy to find, and easy to retrieve.
I honestly didn't know I could be this organized at the gym… I love it.  You be hard pressed to find a better designed gym bag, with more pockets.  Yet it's not too divided.  The main compartment remains a nice size, allowing you sufficient room for your clothes.
And I was thrilled to see how slick it fits into a standard size locker.   Rather than tipping it up on one end, and cramming it in, like I had to do with my duffel… it slides in nicely, and is the exact depth of the locker.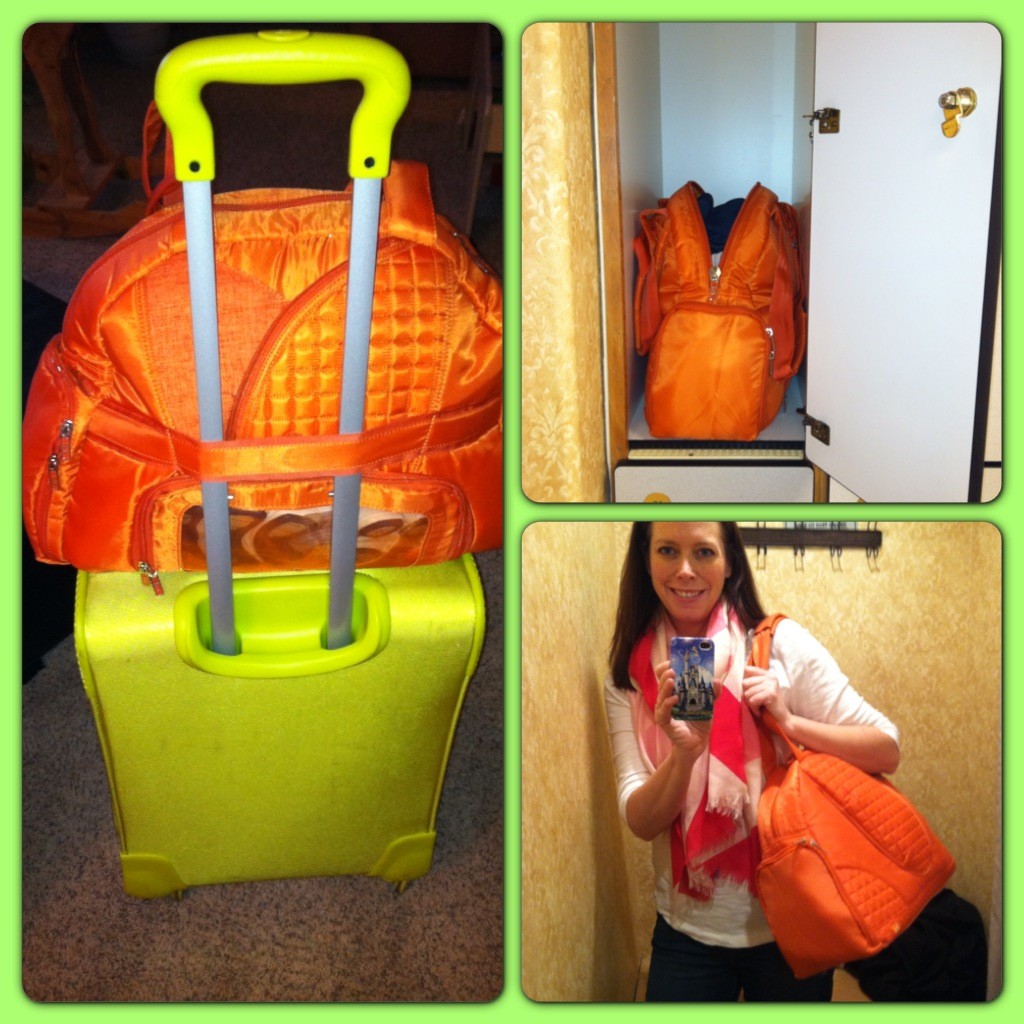 As if all of that weren't enough, the Lug Cartwheel has a clear-coated bottom.  So you don't have to worry about setting it on a damp counter, and it easily wipes clean.  (Lug toiletry bags are also designed this way – I love this feature.)
The double straps are long enough to carry over your shoulder, yet you can still grab and carry the Lug Cartwheel bag in your hand, if you so choose.  Special material with some grip to it is wrapped around the top portion of the straps, to add some padding and assure that the satin straps don't slip off of your shoulder.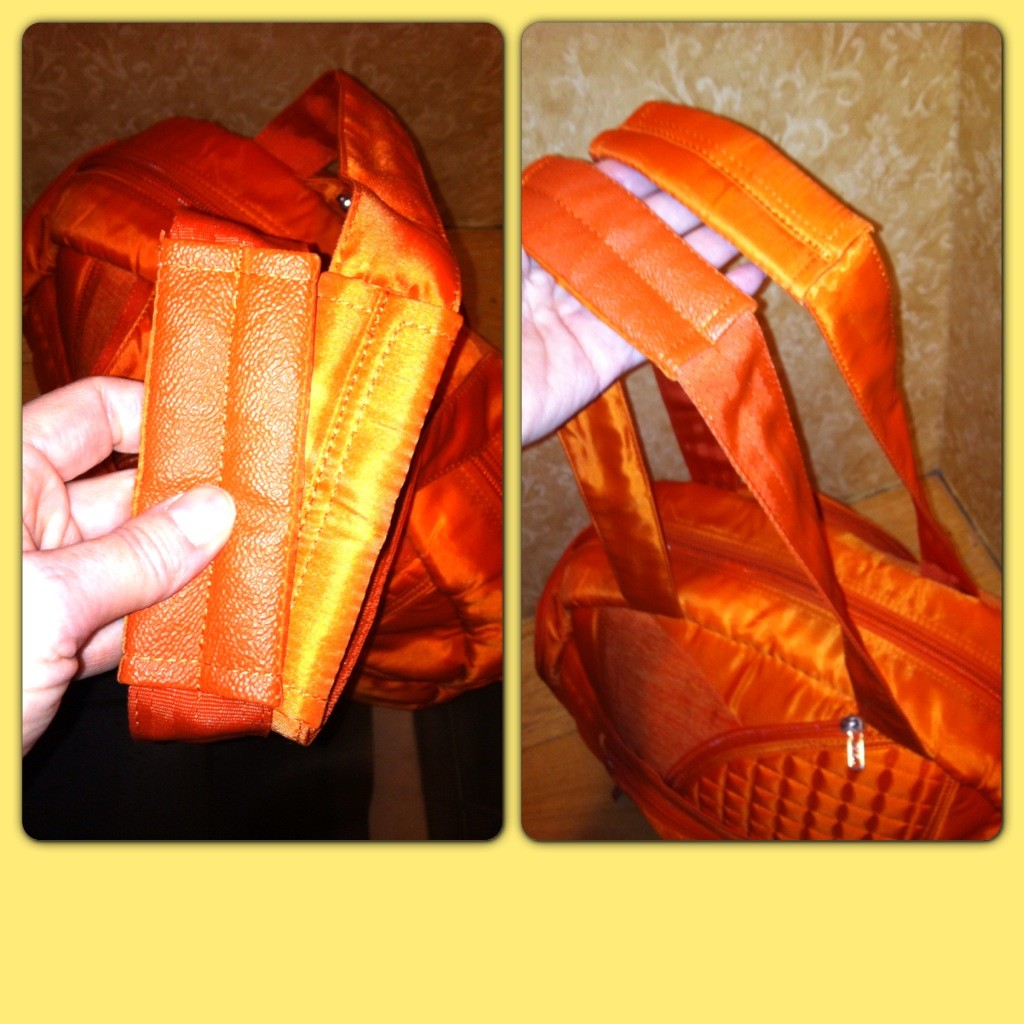 I've given this some thought.  There's nothing Lug didn't think of!
I love my Lug Cartwheel Fitness/Overnight Bag, and highly recommend it to anyone who's ready to improve their gym or small travel bag experience.  Of very nice quality, I expect it will last me for years to come.
Lug Cartwheel Fitness/Overnight Bag – The Giveaway
I am very excited to announce that Lug has offered to send one of my readers a Lug Cartwheel Fitness/Overnight Bag, winner's choice of color!  This bag has a retail value of $106.00.
Open to US, ages 18+.  Enter using form below.  Entries will be validated.
*o*    *o*    *o*
I received a Cartwheel bag from Lug at no cost, for the purposes of performing this review.  All opinions are my own.