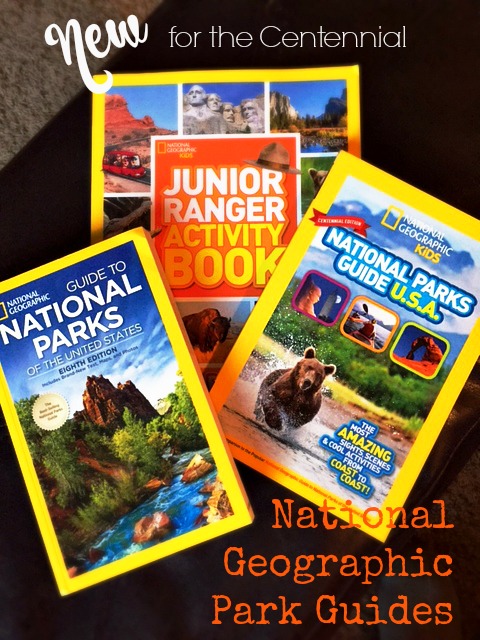 Hot off the presses, some exciting new guides from National Geographic!  In honor of this year's National Parks Centennial Celebration, they've just released some brand new park guides.  These gorgeous, informative travel guides will help you and your family plan your vacation to any National Park that catches your fancy.   They are perfect for both planning a visit to a park or just exploring them from home, and even include an awesome kids edition.
National Parks Week is coming up soon… on April 16-24, 2016!  Keep in mind, this year there are many National Parks free entry dates to take advantage of.  It's a perfect time to #FindYourPark and enjoy these unique and breathtaking natural areas, preserved because they are this country's most majestic treasures.
Good news… I've a full set of these wonderful National Geographic Guides to give away!  Here's the scoop on each.  Be sure to enter at the article end.
Guide to National Parks of the United States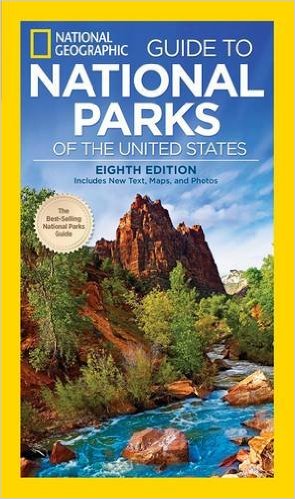 First up, the Guide to National Parks of the United States 8th Edition ($29.95).   Since it was first published in 1989, this flagship, bestselling book has sold more than 1.25 million copies.  Contributors revisited all 59 national parks to conduct on-the-ground research, selecting the best spots for viewing scenery, wildlife, sunsets and more.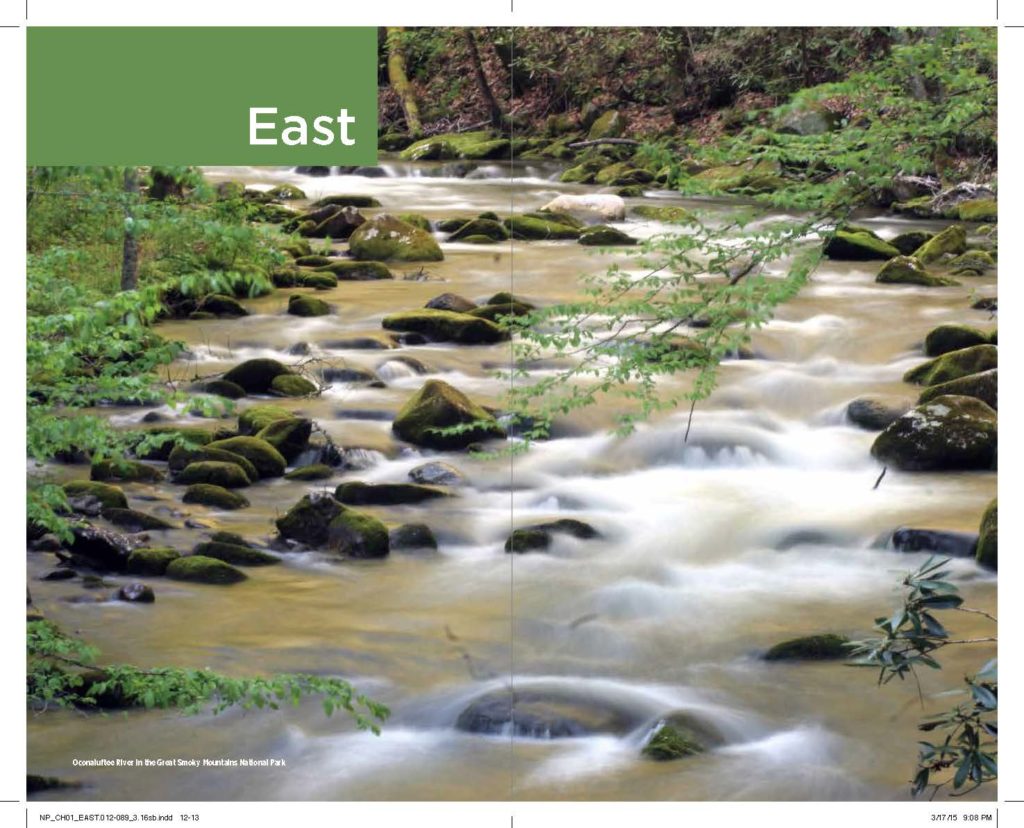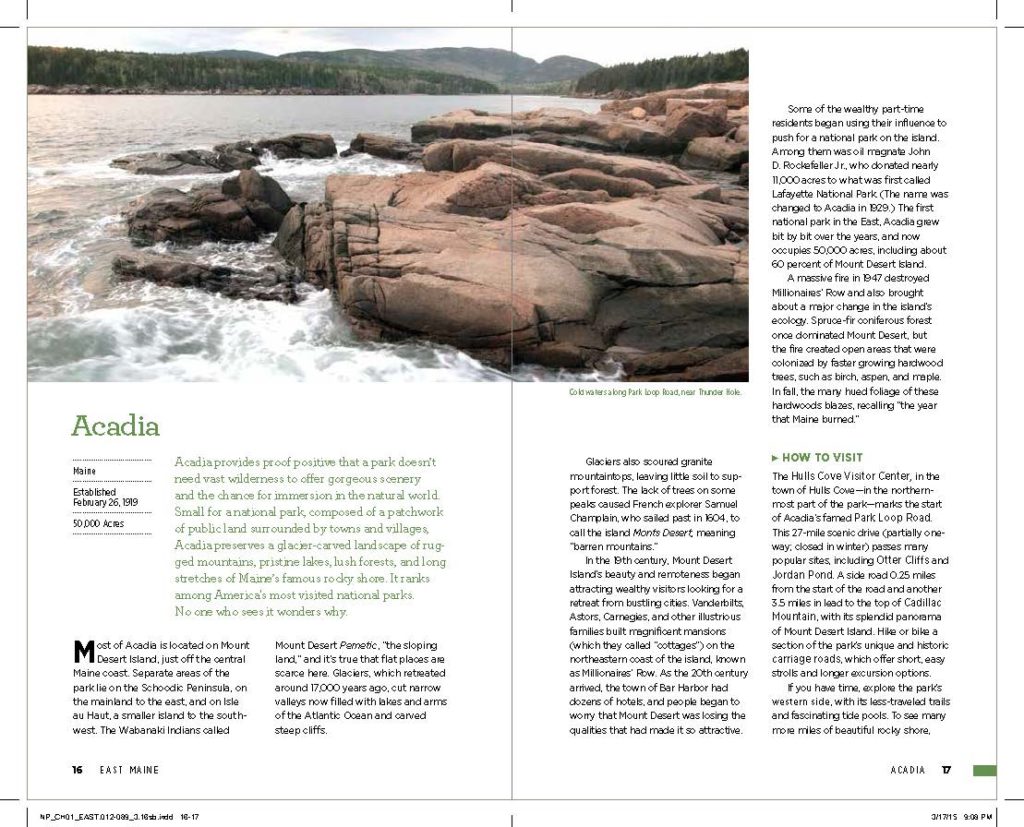 This comprehensive National Parks guide contains practical advice for national park lovers and visitors.  The newest information for each park includes a brief history; engaging descriptions; travel planning tips; detailed itineraries and directions; activities for the whole family; lists of lodges, hotels and campgrounds within the park; and visitor center contact information.
Additionally, the book boasts 80 full-color maps and more than 220 vivid color photographs capturing the natural beauty and splendor that each destination has to offer.
I can't wait to use this fantastic resource to plan some National Park adventures for my family!
Kids National Parks Guide USA Centennial Edition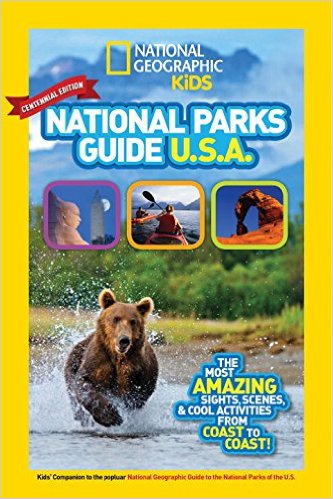 National parks are for the whole family to enjoy, and The National Geographic Kids National Parks Guide U.S.A. Centennial Edition (ages 8-12, $14.99) is the official kids guide to exploring these greatest of American treasures.
Every year my 5th grade daughter begs for a new annual edition of the National Geographic Kids Almanac.  We were thrilled to see this Kids National Parks Guide has the same engaging content and colorful look and feel.  Both of my kids absolutely love it.  They've already started our list of National Parks we need to visit!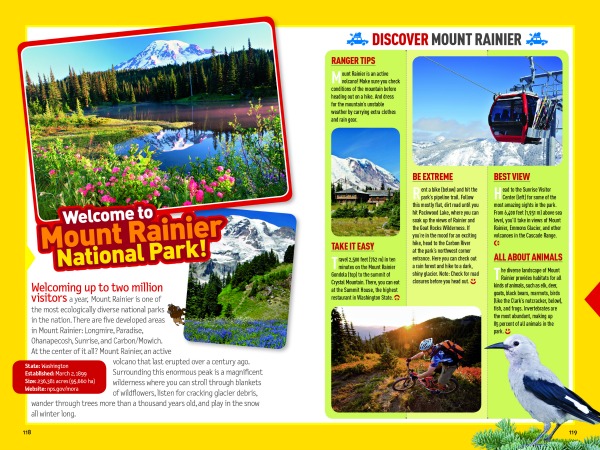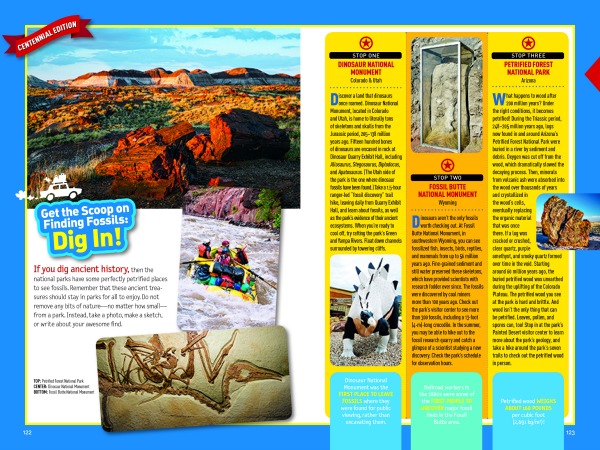 This book is packed with color photos, fascinating lists, fun facts, maps, cool things to do on those long car rides, conservation tips and more.  I love how excited it gets kids to get outside, and go visit some of these beautiful places in nature.
Need more incentive to plan a visit?  Through the Every Kid in a Park program, every 4th grader can visit ANY national park for free though August 2016!
National Geographic National Parks Vacation Sweepstakes
I just wanted to also give you a heads up on the National Geographic National Parks Vacation Sweepstakes.   National Geographic is celebrating the 100th anniversary of our National Parks Service by offering the chance to win a spectacular family vacation for four to Grand Canyon, Bryce, and Zion National Parks.
Details and a link to the enter:
"This fabulous 8-day family adventure from National Geographic Expeditions is a dream trip come true. Discover the incredible geological treasures of the American Southwest and marvel at the rainbow colors  of the high desert; explore the Grand Canyon's North Rim on foot or mule; hike amid Zion's wonderland of slot canyons, hanging gardens, and waterfalls, and splash through the Narrows of the Virgin River; wind  through Bryce Canyon's whimsical maze of red rock spires, and go on a scavenger hunt. Stay in historic park lodges with Old West atmosphere, and take part in activities and excursions geared for explorers of  all ages.  The National Geographic National Parks Sweepstakes runs from April 1-August 31, 2016. To enter or obtain full Official Rules go to: NationalParksSweeps.com."
National Geographic Park Guides – Giveaway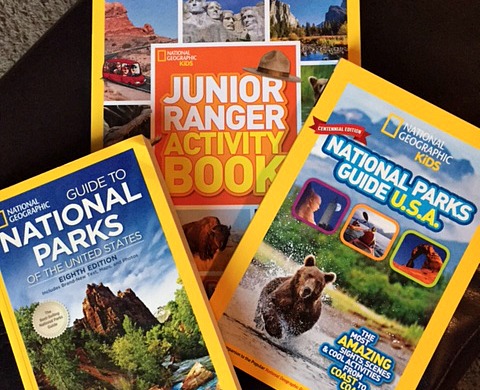 National  Geographic has offered to send one of my winning readers a set of these awesome National Park Guides.  It will include a copy of both guides described in this article, as well as the fun Junior Ranger Activity Book.
Enter using the form below.  Open to US residents, ages 18+.  Entries will be validated.  Void where prohibited.
*o*     *o*     *o*
I received the park guides described here at no cost, for the purposes of review.  All opinions are my own.