The following is a sponsored conversation, in partnership with Mom It Forward and Body Armor.  All opinions are my own.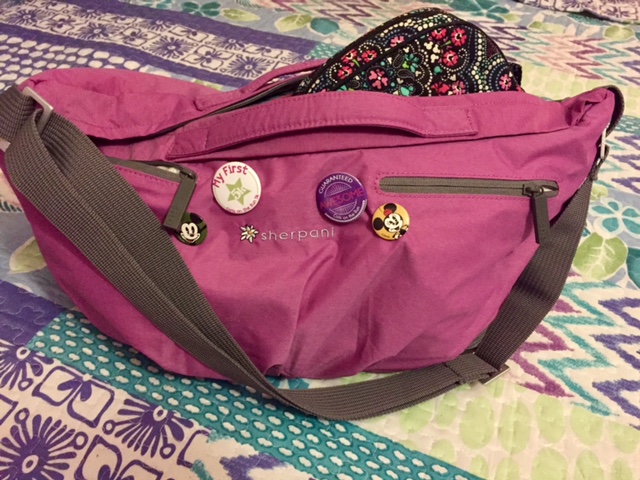 Aaahhh… dragging yourself out in the winter cold temps to head to the gym. Anyone else struggle with this? My fitness focus has shifted in recent years, so that it's not so much worrying about weight.  At this point in my life, I workout for my overall health.  It's a solid investment in yourself!
I know this in my head.  But that doesn't always translate to getting my lazy butt in gear.
That being the case, I'm always looking for help an motivation to go get that exercise in!  Am I right, girlfriend?  One thing that I have found really helpful is having a cute gym bag I love… all packed and ready to go.
Discover you forgot something you "need"?  Deal breaker.
Too groggy to even pack your gear for that early morning workout?  Deal breaker.
So take 5 minutes and pack that gym bag, so it's ready to go!
Pack Your Gym Bag Essentials
Here's some ideas on what to have packed.
#1 Headphones.  (And Backup Headphones.)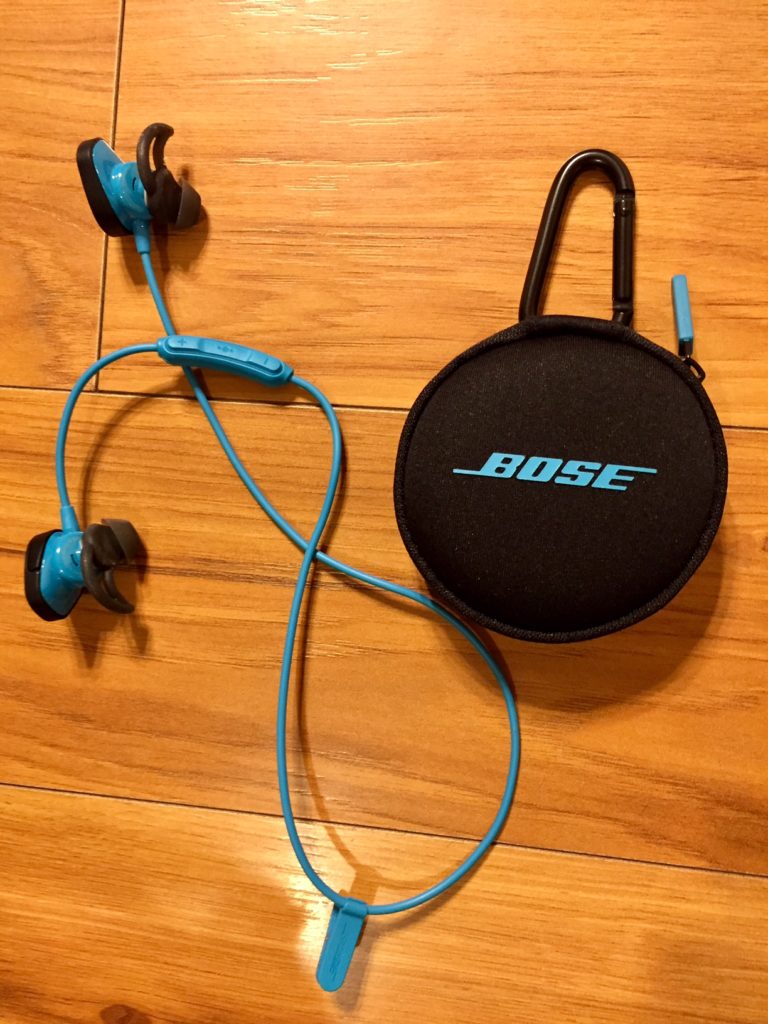 No sound, no workout – that's how I tend to roll.  If I can't listen to music, or tap into a half hour of some crime show while I do the elliptical – I just can't pull off a workout.
So now I have these nifty Bluetooth, wireless headphones that work really slick with my fancy TomTom Adventure fitness watch that's also an MP3 player. Super cool.  Until the batteries in my headphones die… and then it's not cool anymore.
So I literally have TWO SETS of music options packed in my gym bag!  The backup plan is my iPod Nano with traditional earbud headphones.  (And my backup-backup plan is my phone…)
#2 Hydration
Did you know BodyArmor now also has SportWater?  Launched in 2017, BODYARMOR SportWater is designed by athletes, for athletes and provides superior hydration.  It includes both Electrolytes and Performance pH 8+.
Or if you prefer their incredibly delicious flavors (Peach Mango or Cherry Berry), you have the option of the naturallly sweetened BODYARMOR LYTE.  It also includes vitamins and coconut water, and has only 20 calories per serving.  Not formerly big on sports drinks, my husband and I both come to love the BODYARMOR LYTE this past year (it was launched in 2017).  We purchase it frequently for after-athletic endeavors.  
Here's a Kroger BodyArmor SportWater coupon link, good for $1 off 2 (filter by "Beverages" if you don't see it at first).  Or get a BodyArmor coupon directly from their site.  In Denver, BODYARMOR is available at King Soopers.
#3 Swim Suit & Towel
I hope for you sake that your gym has a hot tub, sauna, or steam room (or all 3).  This is such a relaxing post-workout treat, it's an awesome motivator to get yourself to the gym.  Especially in winter.  I've been know to shed a tear or two when I come to find my swim suit missing from my gym bag…
#4 Change of (Loose) Clothing
If you always dash off without changing after your workout, no worries.  But I keep an extra pair of not-fitted-leggings (typically yoga pants) in my gym bag just in case I need to change post-workout.  Especially if I hit the hot tub, it's really tricky to pull on spandex after that.  Yep. Especially tricky.  Not a pretty sight, overall.
Also pack a clean pair of socks. And underwear.  I maybe didn't need to say that out loud, but… you're welcome.
#5 Sports Bra
Ever quickly thrown on a t-shirt and ran to the gym, then realized you forgot you were wearing your daytime bra, and that wasn't going to work out so well?  Just keep an extra one handy in your gym bag.  Problem solved!
#6  Small Toiletry Bag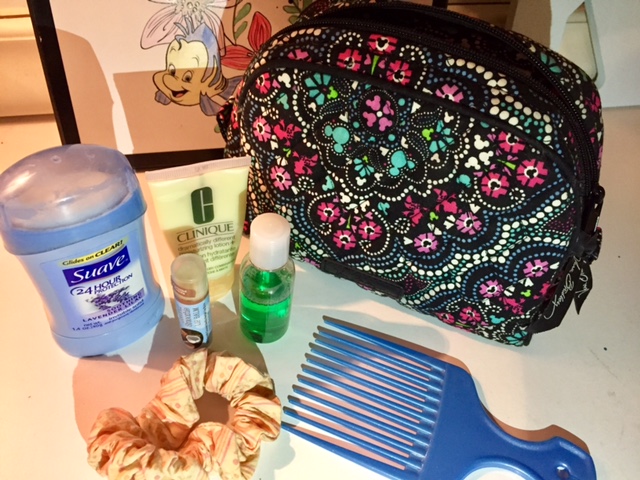 I'm not one of those girls that lingers in the lockeroom for 1 hour after their workout, styling hair and applying makeup.  But I have put together a small toiletry bag that I keep on hand for those fast, semi-desperate post-workout touchups so that I look a little less scary when I depart.
It includes:
Lotion
BB Cream for Face
Travel sized Mouthwash (so refreshing! Would be awesome if my gym were fancy enough to provide this, but they don't)
Lip Balm
Hair Comb
Hair Tye
Deodorant
Eye Makeup remover and Q-Tips (if the steam room transformed my mascara into monster eyes)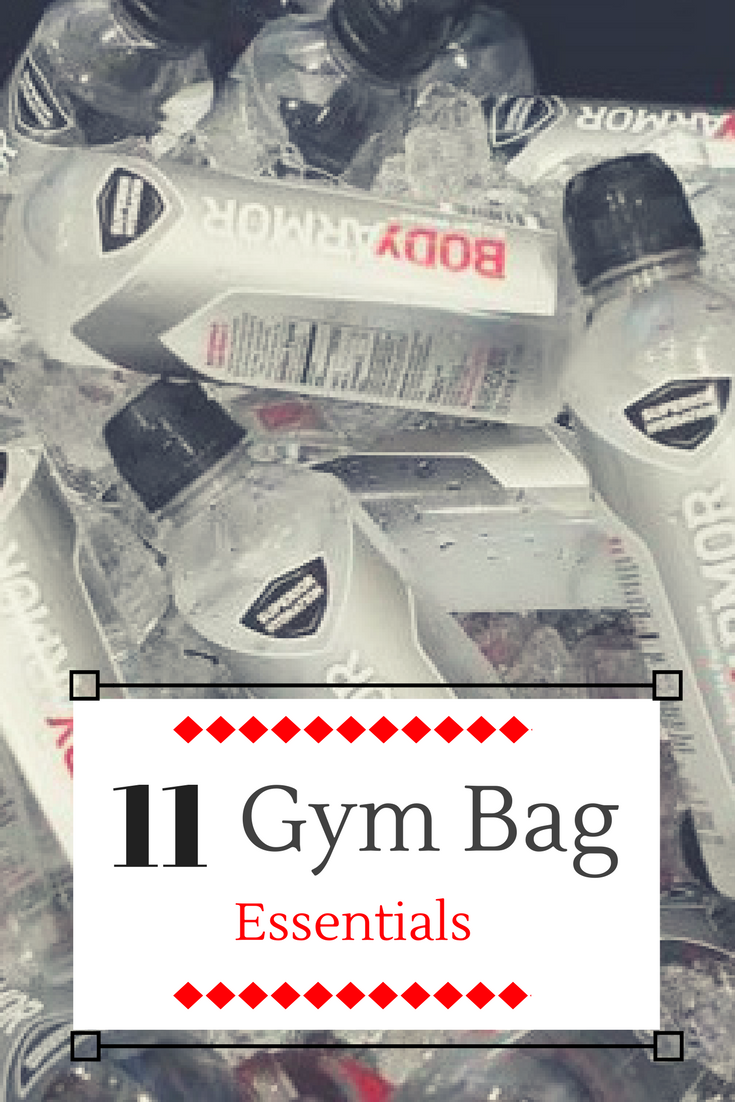 #7 Ball Cap
That segwayed nicely to the hat.  Maybe you don't wear these.  But I do, and they help me feel like I'm hiding.  I keep a backup one in my gym bag, just in case I look extra rough after my workout and hot tub session.
I'm very, very sneaky.
#8  Lock
Locker lock for lock your own lockers.  🙂
#9  Plastic bags
For wet and/or stinky clothes.  I re-use them, keep a few in my bag, and it's pretty slick.
#10 Flip Flops
For shower or steam room use.  Less eeww.
#11 Protein Snacks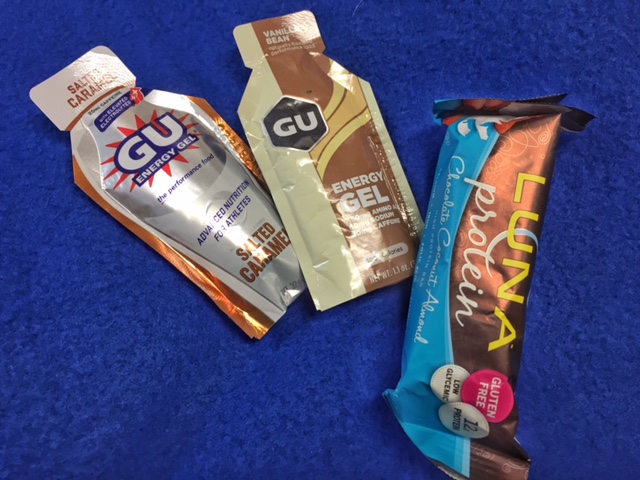 Sometimes I rush to the gym on a busy day, arrive, and realize "Ah, nuts. I'm starving, and have zero energy".  Don't you hate that when that happens?
Although I don't run much anymore, I learned when training for a runDisney half marathon that energy gel packets are the least offensive substance to take into your stomach right before exercise.  If I've got at least a 20 minute buffer, I prefer to eat a Cliff bar.  I try to keep both on hand in my gym bag, just in case.
I think that's everything I stock my gym bag with!
Any tips on what I missed, or what you like to include…?
Kroger / BodyArmor Giveaway
I'm giving away a $25 Kroger Gift Card plus a 1 month supply of BodyArmor SportWater!
Enter using form below.  Open to US residents, ages 18 and over.  Void where prohibited.
*o*     *o*    *o*