This year, 2016 marks the centennial for the U.S. National Parks Foundation.  To celebrate, Pendleton, Coleman, and other select outdoor brands have partnered with the organization to offer collections of unique & memorable items for use in the great outdoors.
Don't forget about National Parks Week coming up April 16-24, when you can visit the Parks for free!   If those dates don't work for you, be sure to check the list of Free National Park entry dates, and plan a visit for your family this year.
Coleman National Parks Centennial Gear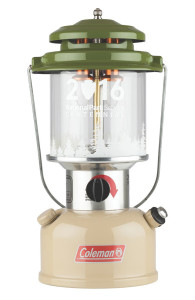 Nostalgia Lantern ($149.99) – Coleman's Nostalgia Lantern, designed specifically for the 2016 NationalPark Service Centennial commemorative line, harkens back to the good ol' days of camping with a heritage-inspired full metal body. This battery-powered 700-lumen lantern includes a Lithium-ion battery. When you aren't using the lantern, switch on Coleman's BatteryLock technology which disconnects the batteries from their contact point, keeping them from draining while not in use.
---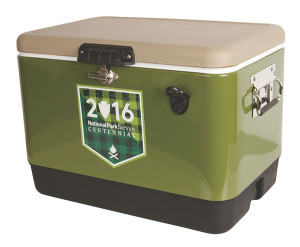 Steel Belted Cooler ($199.99) – A throw-back when it comes to design, the 54 Quart Steel Belted Cooler is reminiscent of your grandparents Coleman cooler—but updated with a modern look that celebrates the National Park Service's Centennial and with modern technology. The painted steel cooler is large enough to hold 85 cans, and the stainless steel handles with rubber grips make it simple to carry.
---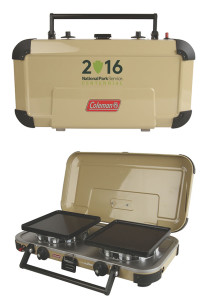 FyreKnight™ Stove ($149.99) – In 2015, Coleman introduced HyperFlame technology in their stoves—a wind-blocking design that boils water twice as fast as your classic Coleman two-burner. The FyreKnight does just this and sports the National Park Service Centennial colors specific to Coleman's celebratory line. Plus, it's rugged and ready for the outdoors: large bumpers on the corners absorb shock and a large external handle makes it easy to carry through camp.
---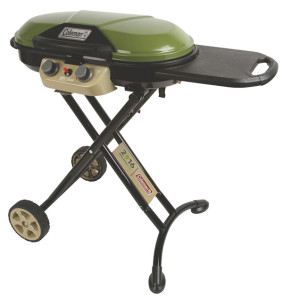 Roadtrip® X-Cursion™ Grill ($229.99) – Similar to the NorthStar Lantern, the X-Cursion Grill is one of Coleman's top sellers. Welcome the National ParksCentennial version, in khakis and forest greens. Collapsible steel scissor legs and low-profile design make moving this grill as easy as flipping a burger, while the rugged, off-road wheels handle almost any terrain.
---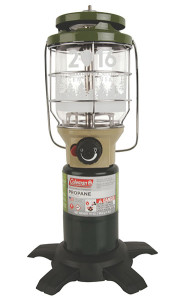 Northstar® Lantern ($64.99) – One of Coleman's most popular propane lanterns, the NorthStar, makes a guest appearance in Coleman's National ParkService Centennial collection in a limited color scheme. No matches; just push the InstaStart ignition. Turn it up to its highest—1540 lumens—or dim it as low as you need it to set the mood.
Pendelton National Parks Centennial Gear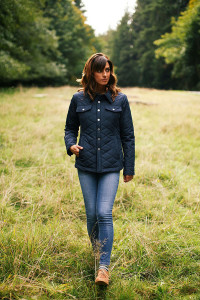 The Yosemite Quilted Shirt Jacket ($135) is a cozy 100% Polyester insulator, built with 2-layer construction using membrane backing and featuring Thermore® Rinnova (50% recycled) Insulation.
---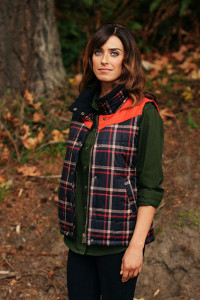 The Chelan Quilted Vest ($115) features a 100% Polyester Pendleton Signature Plaid Print, 2-layer construction with membrane backing, and Thermore® Rinnova (50% recycled) Insulation.
---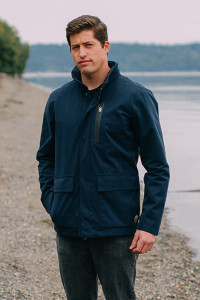 The 2-layer Rainer Rain Jacket ($180) features a Poly/Cotton blend shell with 2-layer 8K/5K waterproof/breathable construction, mesh lining and fully taped seams.
With summer planning in full fledge and outdoor excursions on the minds of many, now is the time to learn about these historic product offerings and to capture the thriving spirit provided by America's greatest treasure.
*o*     *o*     *o*